I've added this little bitty scrappy alpha to my store. I love itty bitty alphas because they work so well for titles, subtitles, dates, monograms, elements … they're so versatile! This one coordinates perfectly with Little Honeybee, but it's neutral enough for any page.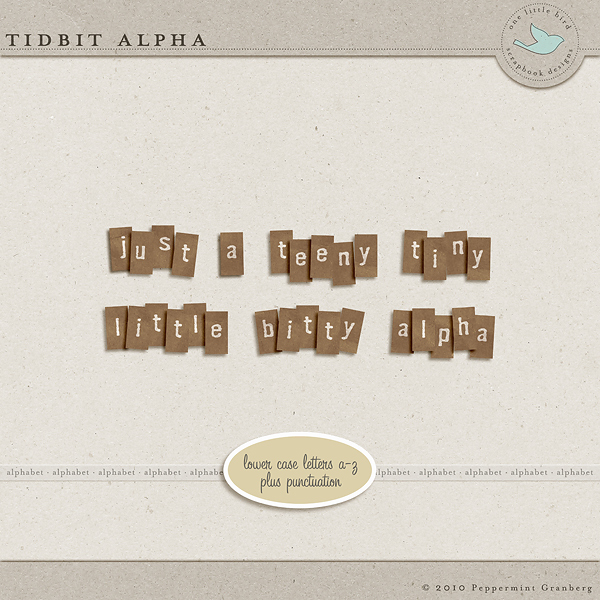 Then Renee (a member of The Flock) asked me if I could include some NUMBERS for the tidbit alpha and I thought that was such a good idea that I should have done it all along! And since I already had everything packaged up and ready to roll out, I decided to offer them as a blog freebie.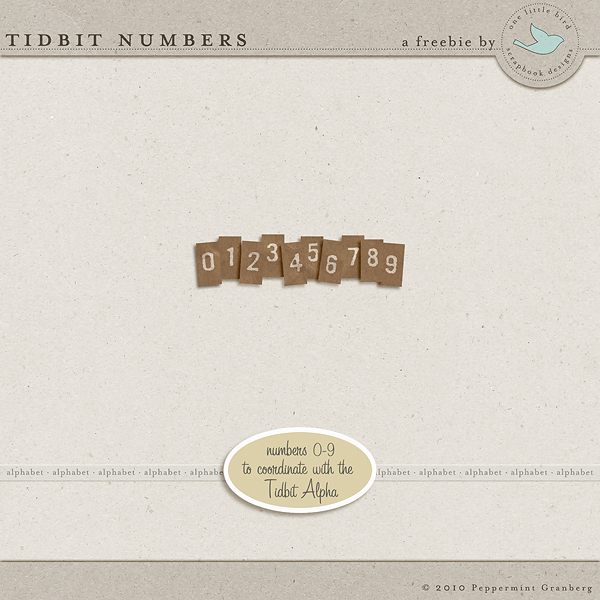 — DOWNLOAD  Tidbit Numbers —
I'll be back in a day or two with some inspiration from The Flock! So be sure to stop back in!