I was originally going to title this post "I'm A Hooker Now" but then I worried it would go over like a lead balloon.
Earlier this week I shared my adventures in hooking, wherein I showed how a crochet Christmas tree could double as a hat for a "simple minded" (read: dumb as a box of hair) feline.  I managed to finish up said tree/hat later in the week and I really like how it turned out, however now I think I need to make its smaller counterpart (code name: wee tree) because on its own it doesn't necessarily scream "I'm a Christmas Tree!" Could be a glitzy traffic cone? Top of a witch's hat? Adorned party hat? WHAT IS IT?!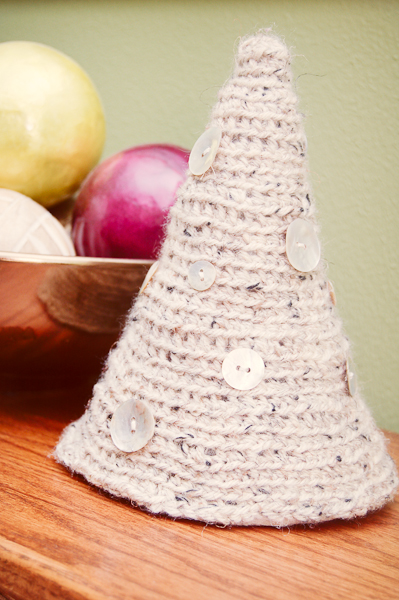 Now I've moved on to my next project: The Blossom Scarf. I am crazy in love with this scarf: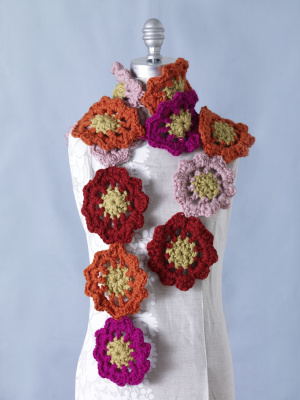 (via Lion Brand Yarn)
I went with a more muted color palette, using the same brand of yarn as the pattern calls for but in linen, dusty purple, dusty blue, dusty green, and silver blue (not dusty).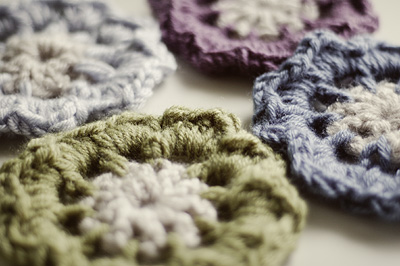 I have three more blossoms to make and then I'll be ready to connect them all into the finished scarf. It took me a while to figure out how to read the pattern, I was making it way more complicated than it needed to be. If my self-esteem can handle it I'll post the photos of the "Blossom Fails" – they were a hot mess. So ugly that even the cats won't play with them, and Sisko will pounce on his own shadow, so that's saying a lot.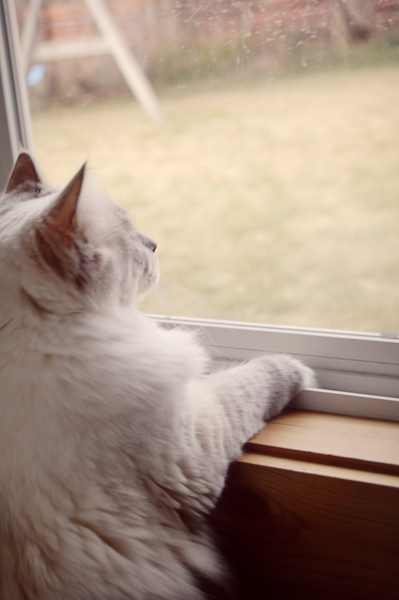 Squirrel Watching – Saturday Morning
I'm going to spend a little bit of time now scrapping our weekend as it stands so far. So I should have a new page to share with you tomorrow detailing our glamorous Midwestern life.
Enjoy your Sunday, everyone!