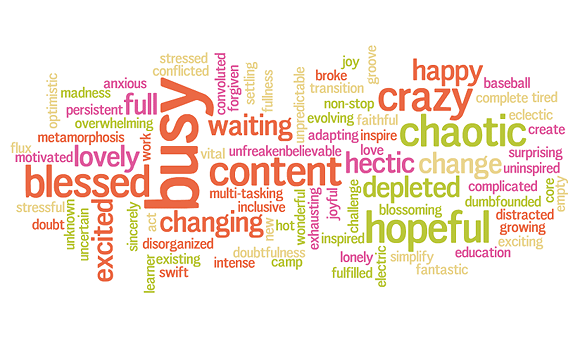 I asked you all to post a single word that best describes your life right now, and the overwhelming winner was "busy" – followed closely by its cousins "crazy" and "chaotic".
Summer, anyone?
It was really nice to see how many people feel blessed, content and hopeful, as well. There was even one "unfreakenbelievable" – so there's hope for all of us yet!
The lucky winner by random draw was No. 45 Cheryl.

Congratulations Cheryl! I'll be contacting you soon with details on how to claim your prize.
Thank you to everyone who entered – and be sure to register for the free Big Idea Festival at Big Picture Classes if you haven't already. It's sure to be inspiring!