Wow, you guys really opened my eyes for future tutorials. Some of them are outside of my comfort zone, but because I'm dedicated to providing answers to them I may have to enlist some people who are far more talented than I am to provide tips and tricks. Others I read and thought "I can totally do that…" so I will work on them as time permits!
On to the good stuff! I like to post the Top 10 people from the list randomizer so that the people in positions 2-10 can see how close they were to the golden ring. Haha! Just kidding, it's actually my neurotic need to do things in 5s and 10s.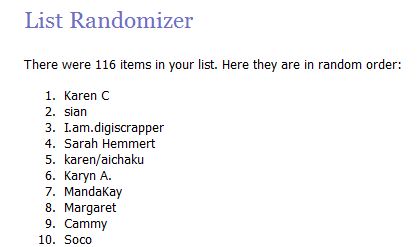 Karen C won the coveted seat in the Me & My Shadow Classroom at Big Picture Classes. And she also won a place in my heart for putting the "C" at the end of her name, because it made it a lot easier for me to track her down in the comments.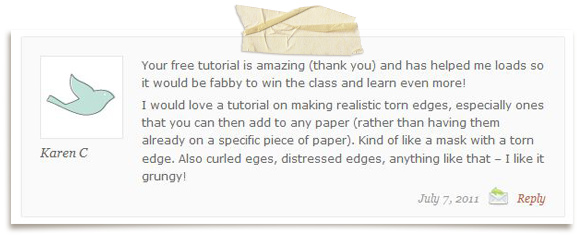 Grow With Love: Staycation Giveaway
I have to admit that I had totally selfish reasons for asking you all to list your favorite summer memories. I just wanted to live vicariously through all those wonderful vignettes you created. Some of them I could have written myself (like catching fireflies in jars) and others I wish I could have lived (like spending summer on a beach in France, for instance). I'm going to bookmark this post so I can revisit all of these comments in January when it's 30 below zero.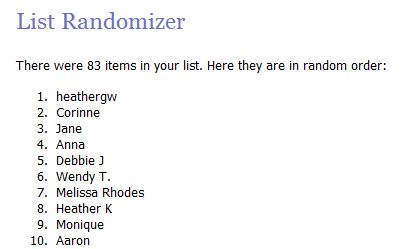 Heather's comment was so timely given that 4th of July was just this past week!
Congratulations to both Karen C and Heather! I'll be contacting you soon with information about how to claim your prizes (note: no actual chicken dinner will be included – false advertising on my part!)
If you didn't win you can still register for the self-paced Me & My Shadow class over at BPC, and you can register for Grow With Love: Staycation through July 11th to get in on all of that summery goodness.
Have a great weekend everyone!