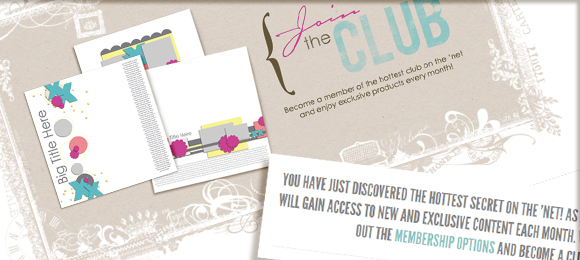 A collection of templates delivered to your inbox every month, plus exclusive discounts and free products from designers around the community – sound like something you could be interested in?
Crystal Livesay just recently unveiled The Foundations Club on her website, Live Your Stories, and for only a dollar per template you can provide the foundation for a whole month's worth of pages. Subscriptions are available on a 1-month, 6-month and Annual basis, with brand new page layouts designed by Crystal each month. It's one hot deal! Are you ready to join the club?
Giveaway Offer
Leave a comment below to be entered for a chance to win a subscription to Crystal's club for February. You'll receive 10 templates and some exclusive discounts (one is from me!) from a couple of designers from around the community.
Your entry must be posted by 11:59PM EST on Sunday, February 5th. Post about this giveaway on Twitter, Facebook, Pinterest and/or your blog to receive additional entries (you can use the handy buttons below, leave a separate comment for each). The winner will be announced here on Monday, February 6th.
Good luck everyone!