OH how I love this little city in a kit. I'll tell you the same thing I told The Flock: I just couldn't stop making things. I was starting to wonder if I'd ever finish this kit. I think I spent an afternoon just drawing squiggly roads then building little cities on them.
Metro began as a little, doodled car in my notebook with a swirly cloud of "dust" behind it – and grew into so much more. I started off with a few items for pages about boys and their toys, then added items for documenting the places we go and things we do out-and-about in our everyday lives or on vacation.
Or you could just sit at your computer making little cityscapes of your own all afternoon. I won't judge.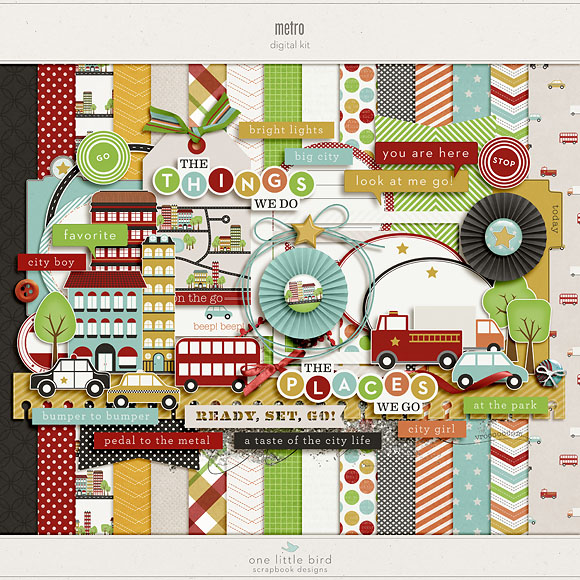 I'm thrilled to announce that (after some frustrating Internet failures tonight) Metro is now available for purchase in my store, and it's 20% off through Wednesday, 5/2/12.
Exclusive Savings on Metro
Cage Liner subscribers receive extra savings on Metro. Just check your latest newsletter for your savings code and enter it during checkout to receive your discount. Not yet a subscriber? You can subscribe now and get a code of your very own.
Inspiration From The Flock (and the Cheery-Os!)
[nggallery id=40]