A couple of new products to celebrate National Scrapbooking Day. Keep reading for details on my storewide sale!
NEW | Duality Journaling Cards
Duality contains sets of 3×4 Journaling Cards for documenting the two-sided, give and take situations that crop up in everyday life. They're great for digital or hybrid projects, and within the download you have your choice of individual card files, printable and layered PSD files (to customize the colors to suit your project) as well as printable PDF sheets that don't require Photoshop at all.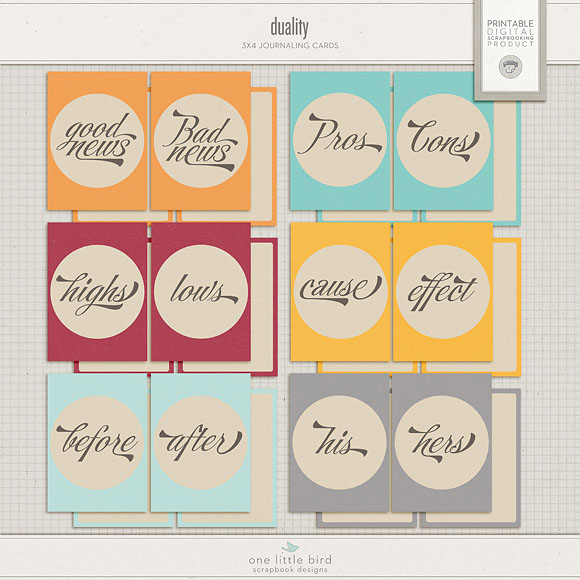 NEW | Flight Plans Layered Templates
They just might help you get some actual scrapbooking done this weekend in-between all of the shopping, right?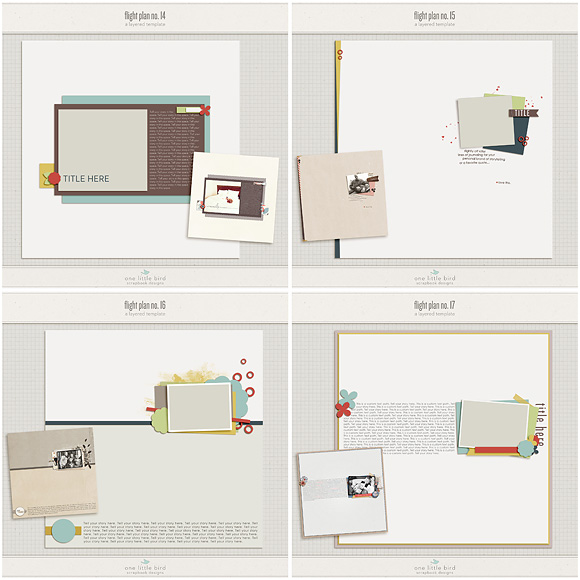 Inspiration
[nggallery id=41]
National Scrapbooking Day Sale
Storewide sale runs now through Sunday, May 6th! Note that discount may vary on collaborative products.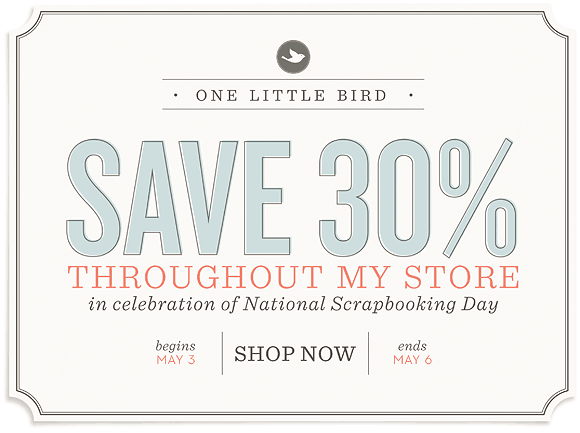 NOT ON THE LIST YET?