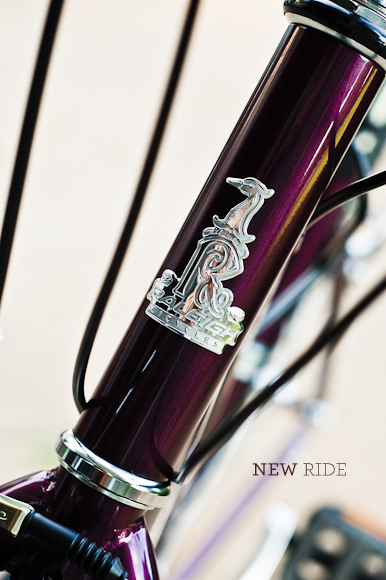 This was my birthday present. A new bike.
It's not a fancy bike … I'm not a fancy bike rider. But it's my first bike store bike. And it's so much easier and more comfortable to ride than my previous bike, which was an inexpensive mountain bike type from a big box retailer.
I never really knew what a difference a bike could make in the overall bike riding experience.
I love this bike.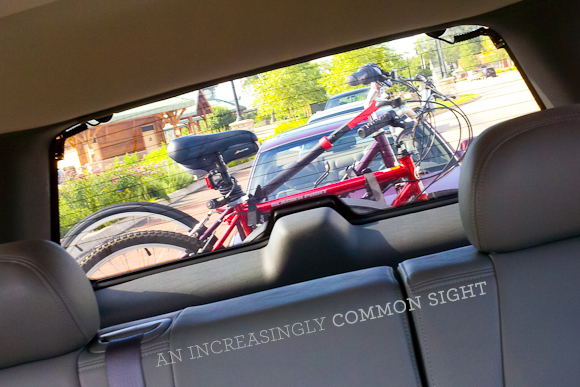 The bike rack has become a semi-permanent fixture on the back of my Jeep now because the new bike is so much lighter I don't need Tom's help to get it loaded.
This is actually both of our bikes loaded back up after a 14 mile bike ride on Friday afternoon. Tom's bike has always been light. My old bike weighed as much as a Volvo.
But now? Have bikes, will travel.
One of the things I love most about the city we live in is the attention that has been paid in recent years to developing the recreational trails throughout the city. An ever-evolving labyrinth of well maintained (and highly trafficked) trails that are making good use of areas that have been under-appreciated for years.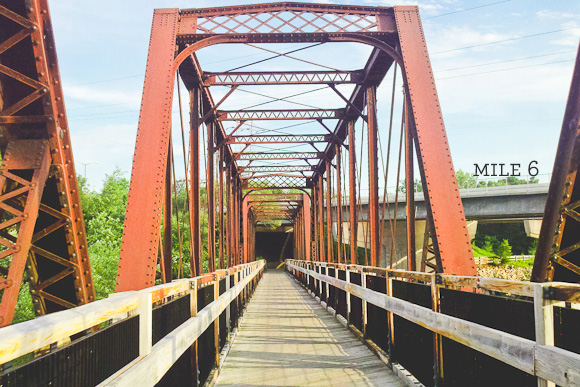 Like the converted railroad bridges that criss-cross the Chippewa River. They freak my mom out, but she's a trooper.
This particular one pops up at Mile 3 or Mile 6, depending on where you begin. On Sunday this was Mile 6 of a twelve mile ride with my mom. A ride that caused her to return home and tell my father that she thought I might be trying to kill her.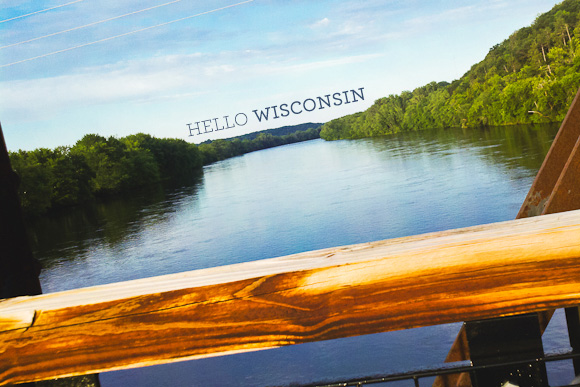 Kill her with beauty, perhaps? Trust me when I say that the only sentiments I heard coming out of her mouth during the bike ride were ones like "This is so beautiful" and "I didn't even know this was here". She wasn't exactly blowing her panic whistle or anything.
Now that I can throw the bikes onto the back of the Jeep on my own, there's nothing stopping me from forcing Nicholas to ride these trails with me all the time. We can ride around our neighborhood, too, but it's not as spectacular.
I frequently tell Nicholas that I couldn't even begin to guess how many miles I put on my bicycle as a kid. I don't like to exaggerate, but surely it was a gajillion miles. He started off complaining about the bike riding frequency I was proposing, but halfway through last week he was disappointed on a day that it rained all day.
Although when I said "It could still clear up! Don't count today's bike ride out yet!" he was very quick to interject "No no .. I saw the radar. It's going to be raining FOR A WHILE, mom."
Speaking of the boy…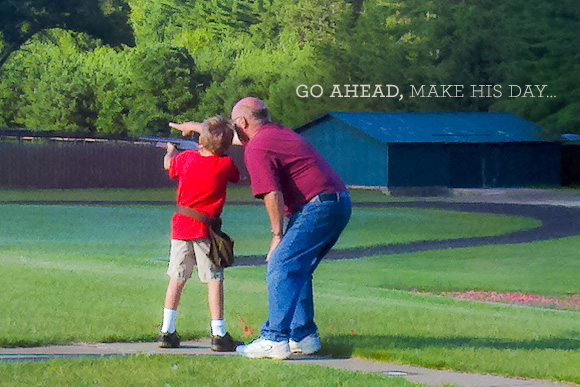 That's him with a 20 gauge shotgun in his little arms on his first night of Youth League for sporting clays this past week.
This is his first year, and only his second time shooting a shotgun period. Shooting sports (and hunting) are not my bag, they never have been, but they're something that my parents are very involved in and would like to share one day with Nicholas. One of his friends at school had participated in this league last year, so we decided to give it a try this year.
His first night didn't go off without a hitch, but it went far better than I expected. We're not quite sure if it was the adrenaline rush that accompanies being responsible for a powerful weapon, or the fact that he hadn't eaten anything but junk food ahead of time, or possibly a combination of both. But he got 3 rounds into his set (hit two of 13 clay pigeons) and then was hit with a sudden wave of nausea and had to let the rest of his squad finish without him.
Frankly I was just happy that he made it as far as he did. He tried this exact same set-up at his Spring Camporee for Boy Scouts last month and was so alarmed by the recoil on the gun that he refused to take another shot. He hit that target, too. So he was 100% for the one shot he took and thoroughly perplexed his Scout Leaders by not wanting to continue.
He might actually be a natural at this, if his stomach cooperates. Hopefully it was just a fluke and didn't totally kill his desire to finish out the season. He's not unlike me in that he can get himself all worked up over the mere prospect of feeling sick again.
It has been quite the adventurous kick-off to our summer so far, though. The warm days are in finite supply here in the Northland, so I look forward to what's in store for the rest of them.