I love when two amazing things merge into one SUPER GIGANTIC amazing thing.
Big Picture Classes and Ella Publishing Co. have combined forces under one roof, adding Ella's entire line-up of scrapbooking eBooks to the educational offerings at BPC.
You can find more details on this collision of creativity in this post at BPC and check out their deeply discounted Blended Family Bundle and the 2012 Big Idea Festival while you're there.
A Celebratory Giveaway
One lucky reader will win TWO idea books from Ella Publishing!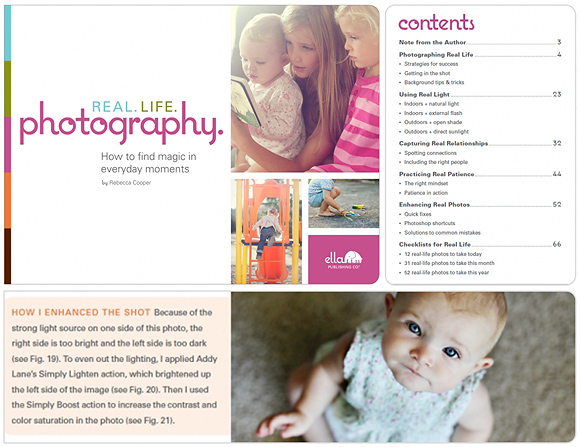 Real.Life.Photography by Rebecca Cooper | In 70 pages of photo fabulousness, pro photographer Rebecca Cooper shares her best insider tricks for taking amazing photos in all kinds of real-life situations.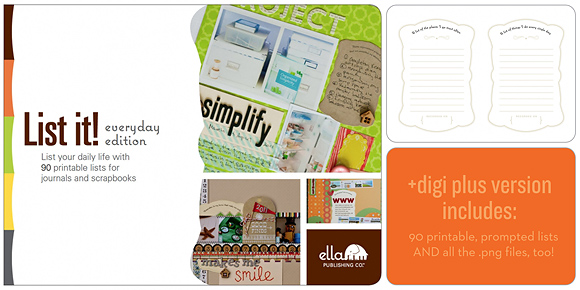 List It! Everyday Life Edition | 90 prompted lists to help you paint a complete picture of what your life is like—your schedule and routine, your goals and pursuits, the people you love, your home and surroundings, your possessions, and more.
Giveaway Rules
To enter for your chance to win the Ella Publishing titles featured above, simply leave a comment here on my blog by Sunday, September 9th, 2012 at 11:59pm (midnight) EST.
You can also increase your chances of winning by posting about this giveaway on any of the social media sites below. I'll even make it easy for you!
| On Twitter | "Win tools to inspire your photos AND scrapbooking courtesy of @ellapublishing @bigpictureclass and @peppermint2go http://bit.ly/RJrBhm"   >> Click Here To Tweet It! <<
| On Facebook | Use the handy "share" button at the bottom of this post (click through to see the full post to access the FB button)
| On Pinterest | Using the "Pin It" button at the bottom of this post
Make sure you leave an additional comment for your social media shares in order to receive your extra entries. One winner will be chosen at random from all entries received.
Good luck!