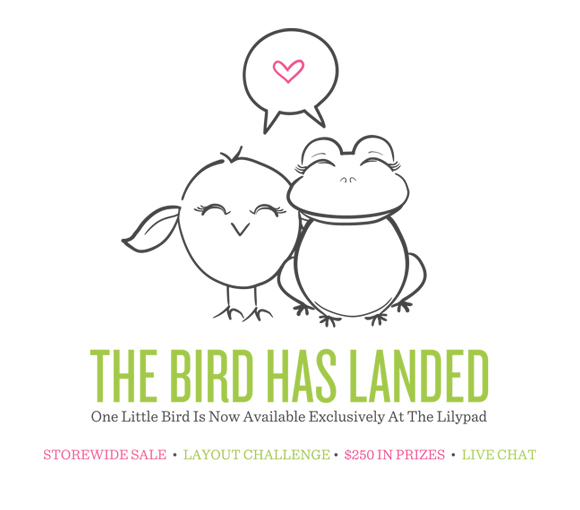 The NEW One Little Bird store is fully stocked and officially open for business at The Lilypad, and that's cause for celebration!
STOREWIDE SALE | Save 25% on everything in my store through 10/7/2012. Things are looking pretty classy in there with everything cleaned up and repackaged! Double-check your stash before checking out, because a lot of older products will look entirely different, I fell in love with them all over again.
JOURNALING CHALLENGE | Throughout the month of October I'm hosting a journaling challenge all about big changes – what else? At the end of the month 6 winners will be chosen from all the eligible entries and I'll be divvying up $250 worth of prizes between them. Read the forum post at The Lilypad for the full details.
CHAT WITH ME | Join me in The Lilypad chat room on October 9th at 9pm EST for a live chat – we can cluck about scrapbooking, gadgetry, my addiction to reality television and anything else that's weighing on your mind. It'll allow me to get to know each of you a little bit better, and also for all of you to become acquainted with one another and mingle with other TLP community members. PLUS you'll receive a little something just for attending the chat. It's a mystery item…. how suspenseful!
So join me in the celebration! I'll see you all there.