Welcome to another installment of the "It's A One Little Bird Christmas" Guest Blog Party! From today until Christmas, you'll find guest challenges, stories from the One Little Bird Designs creative team, and lots of other fun Christmas goodies! Be sure to participate in the challenges, especially, because they are all chances to win big with One Little Bird gift certificates! Come join the fun! 
---
Hi, it's me, Leontien to bring you the third challenge of the "It's a One Little Bird's Christmas" guest blog party! Your challenge, should you choose to accept it (sorry couldn't help myself), is to create a holiday layout using Flight Plan No. 19 – which you can download for free for a limited time! (Note: The free download period has ended!)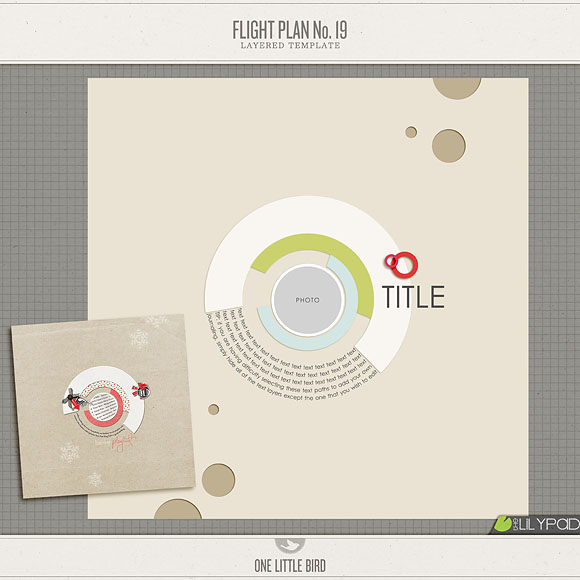 I chose to do a page about my favorite holiday songs. Our holidays are not at all traditional but I love the traditional classics songs… artists like Nat 'King' Cole (that voice!), Frank Sinatra (again that voice…) and I could go on and on.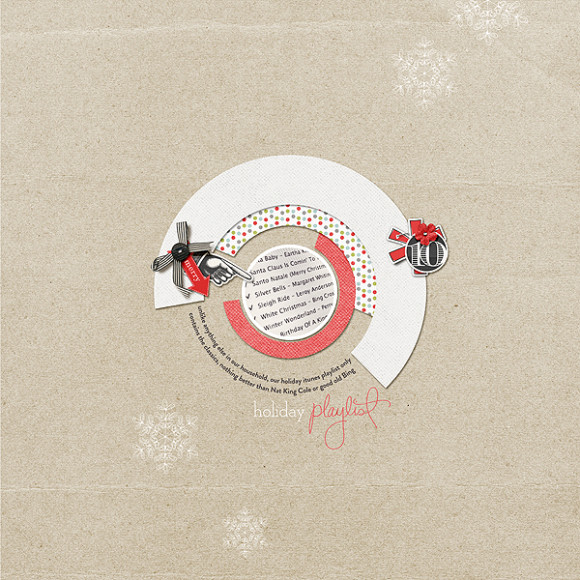 Credits: Flight Plan No. 19 (Free for a limited time), La Belle Vie, Pedal Pusher and 12 Days Holiday Word Art by One Little Bird; Star On Top by One Little Bird & Amy Martin.
A personal sidenote on templates:
I've always told myself I'm not a template scrapper, but that's not entirely true. I'm not a copy-paste template scrapper. More often than not I find myself rotating, resizing or otherwise editing templates to suit my design aesthetic or the pictures I want to scrap. What I LOVE about a good template is that it pushes you to create pages you otherwise never would have made. How many times do you find yourself making the same pages over and over again? I know it happens to me. Sometimes you just need a template to get your creativity going again!
Ready to take part in the challenge and have a chance to win $25 worth of One Little Bird product?
Here's how to do it:
You must use the provided template, Flight Plan No. 19. (But modify and rearrange it as much as you want!)
You must use 75% One Little Bird products to be eligible.
Create your layout, upload it to a gallery, and come back here and leave a link to your page in the comments by 12/26/2012 (that's next Wednesday!)
---
Leontien is a full time stay at home mom to one special needs boy and has been scrapping since 2008. As a former graphic designer she loves a clean graphic style with lots of white space and is a self confessed typoholic. When not scrapping she loves to photograph and shop online. You can connect with her through Facebook or Pinterest.