Welcome to another installment of the "It's A One Little Bird Christmas" Guest Blog Party! From today until Christmas, you'll find guest challenges, stories from the One Little Bird Designs creative team, and lots of other fun Christmas goodies! Be sure to participate in the challenges, especially, because they are all chances to win big with One Little Bird gift certificates! Come join the fun! 
---
Hi everyone! It's Rachel here with your next page challenge. The winner of the first challenge will be announced here tomorrow!
I am a grinch. Well, not really, but I do get overwhelmed with all of the Christmas cards and kits that flood the shops right after Halloween. I was shocked this year when I walked into Walmart on October 15th and they already had their Christmas displays up. The Christmas season seems to go on for 3 months!
So, I have a challenge for you. If you are like me, you have many amazing Christmas kits in your stash. I want you to choose one of your Christmas themed kits, and scrap a non-Christmas page. Now go get creative!
My page: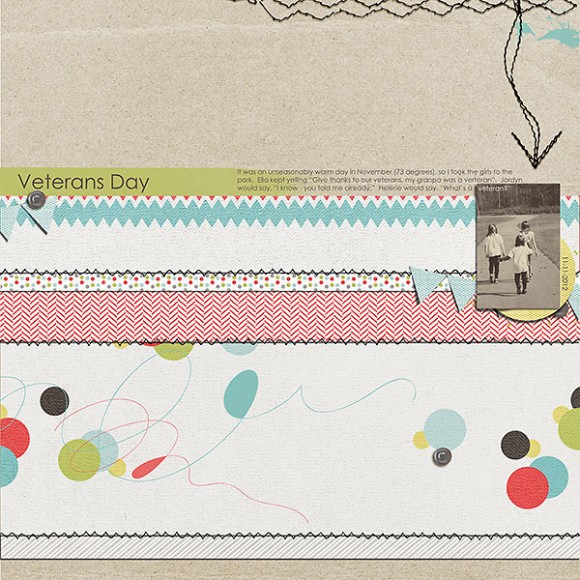 Credits: All of December the Album by Amy Martin; Star on Top by One Little Bird & Amy Martin
Ready to take part in the challenge and have a chance to win $25 worth of One Little Bird product?
Here's how to do it:
You must use 75% One Little Bird products to be eligible.
Create your layout, upload it to a gallery, and come back here and leave a link to your page in the comments by December 17th, 2012 (that's next Monday!)
---
Rachel works full time as a project data manager, mother, wife, and taxi driver. She loves social networking! You can find her on Facebook and Pinterest.