Welcome to another installment of the "It's A One Little Bird Christmas" Guest Blog Party! From today until Christmas, you'll find guest challenges, stories from the One Little Bird Designs creative team, and lots of other fun Christmas goodies! Be sure to participate in the challenges, especially, because they are all chances to win big with One Little Bird gift certificates! Come join the fun! 
---
Hi Everyone! Christine (listgirl) here sharing a set of fabulous printable One Little Bird gift tags today!
The holidays are here and everyone is running around like crazy people trying to get their shopping done and their gifts wrapped. To help you with the gift wrapping, I've created these awesome printable gift tags using One Little Bird digital papers!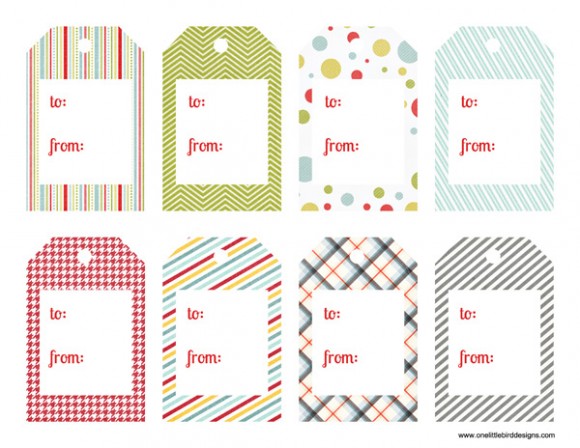 These gift tags were created using digital papers from Star On Top, Jubilee, Retrospective and Happygram.
I printed the gift tags on matte photo paper and cut them out.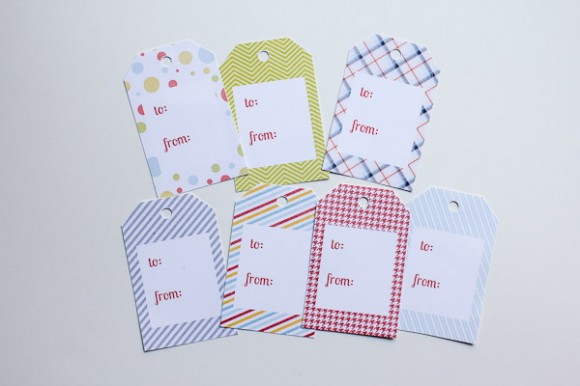 I put some candy treats into a glassine bag, then tied it up with twine and used one of the gift tags. I sealed the bag with the One Little Bird printable tape too!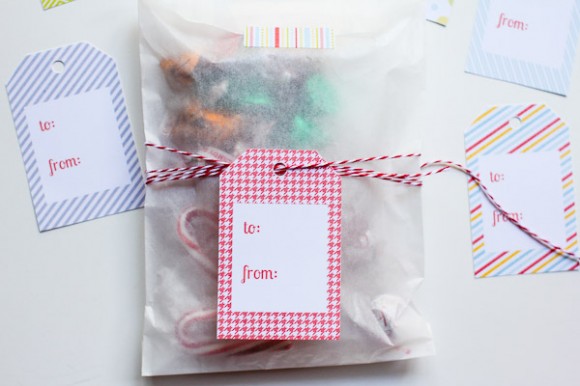 These printable gift tags make your gifts look classic, stylish, and cute.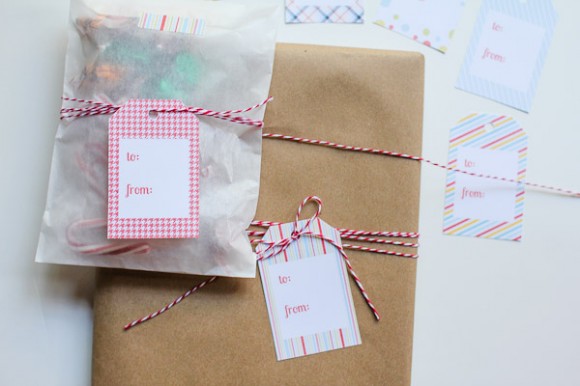 And best of all, you won't run out of gift tags, because you can just print more!
Download Printable Gift Tags
Happy Holidays, everyone!
---
Christine is a full-time financial analyst and part-time digital/paper/hybrid scrapbooking junkie. She's known Peppermint since 2008 and doesn't mind being the One Little Bird hybrid/printable slave, as long as there are food rewards involved. You can find her blogging at The-Lilypad, Write Click Scrapbook, and on her own blog where she shares photos of food, running, scrapbooking and crafty projects.