Welcome to the "It's A One Little Bird Christmas" Guest Blog Party! From today until Christmas, you'll find guest challenges, stories from the One Little Bird Designs creative team, and lots of other fun Christmas goodies! Be sure to participate in the challenges, especially, because they are all chances to win big with One Little Bird gift certificates! Come join the fun! 
---
Hi Everyone! Christine (listgirl) here sharing a tip and printable download for you today!
Washi and patterned tape seem to be all the rage these days, but sometimes it's hard to find the tape in local stores – or it's only available in a pricey big roll.  However, you can easily create your own custom tape by printing on Avery labels at home!
All you need are Avery Return Address Labels (#8167 or #8867) and a home printer. (I purchased the Avery 8867 labels at Target for a very reasonable price.)
I used a few awesome One Little Bird digital patterned papers – from Happygram (available 12/7), Star on Top and Jubilee – and made this printable 8.5×11 PDF.
Once you print it onto a label sheet you can peel the labels off of the sheet and use them just like washi tape. Look how cute these tapes are!
Here are a few tips for varying the look of your tapes.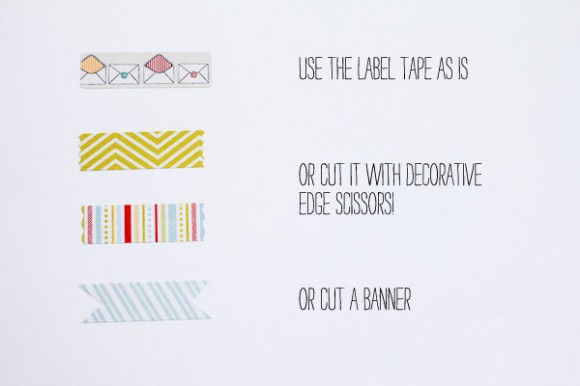 Since this is the holiday gift wrapping season, I used them on plain kraft paper for gift wrapping.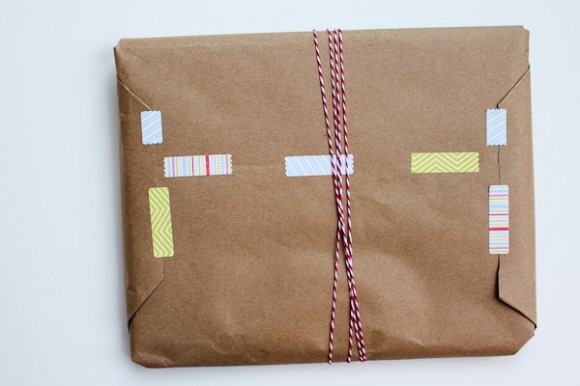 Tie it up with some twine and you're all set!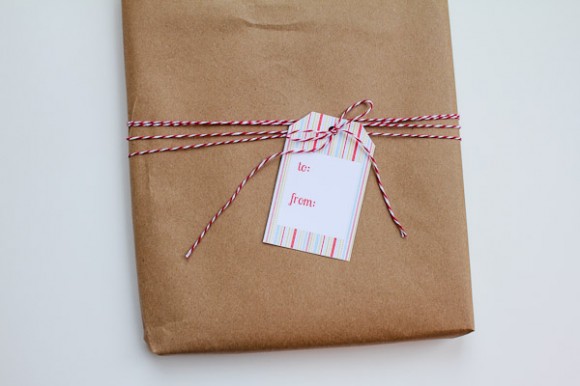 You can use these little tapes for more than gift wrapping. You can use them for sealing envelopes and on handmade greeting cards. You can use them on your Project Life journal cards, in mini books, or on scrapbook pages. The possibilities are endless! We would love to see how you use them on your projects.
Download  Printable Washi Tape by Christine Newman
Happy holidays!
---
Christine is a full-time financial analyst and part-time digital/paper/hybrid scrapbooking junkie. She's known Peppermint since 2008 and doesn't mind being the One Little Bird hybrid/printable slave, as long as there are food rewards involved. You can find her blogging at The-Lilypad, Write Click Scrapbook, and on her own blog where she shares photos of food, running, scrapbooking and crafty projects.