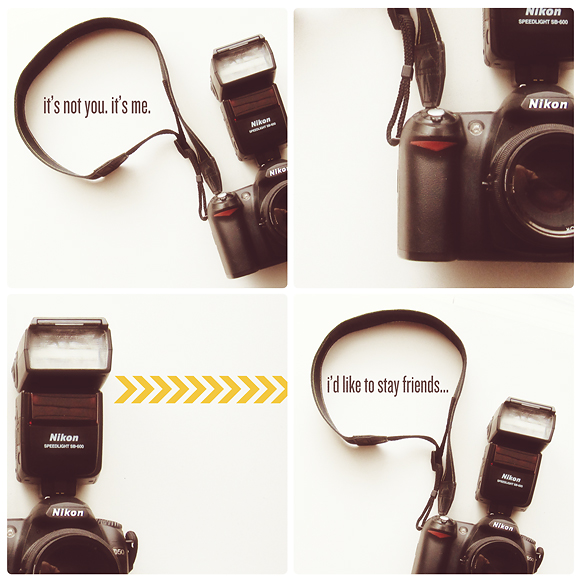 The time has come for me and my Nikon D50 to start seeing other people. I think we just want different things. It wants to be "old school" and "classic", and I want more auto focus points and a higher ISO for low light shots.
Plus a few more bells and whistles won't hurt. Afterall, my smartphone has a higher resolution than this camera.
But I still love it, and it won't be going anywhere. This camera has provided my family with thousands of perfect shots – and thousands of not-so-perfect shots, too. It will forever hold the title of "my first DSLR".
For the past year or so it's been showing signs that it's ready for retirement, but the problems are still few and far between and it's going to be the best "back-up camera" that a girl could ever ask for.
(It'll still be available for Tom's "rock and twig" photography series, if necessary.)
My new Nikon D7000 will be arriving any moment now. I'm sure I'll put it through the paces, racking up thousands of photographs in no time flat – lured by the thrill of getting to know it a lot better. That's good news for my photo collection!
So this is a break-up, with one big exception. We'll still be friends, this D50 and me.
It's a part of our history. Forever.