I was both extremely thrilled and completely overwhelmed to have received applications from so many talented and enthusiastic people during the recent One Little Bird Creative Team Call, and in the end it really became a matter of drilling down the finer points of each person's interests and experience to fill the limited number of spots on The Flock.
But I did get there! And I'm beyond thrilled to follow the following talented individuals to the team…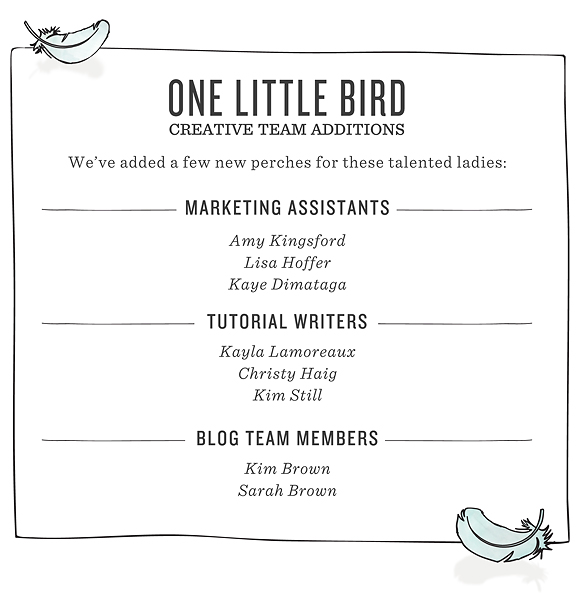 I'm so grateful to everyone who took the time to apply, and everyone should have received an email from me at this point – so if you haven't, please let me know!