Happy Friday everyone! Just popping in with a few challenge winners from February. Thank you to everyone who participated in the February challenges! A new digital scrapbooking challenge for March will be up next week with another opportunity to win.
FEATURED KIT CHALLENGE
Winner of the Tuesday Morning Featured Kit challenge is Ellie, with this heart-filled layout (so cute!).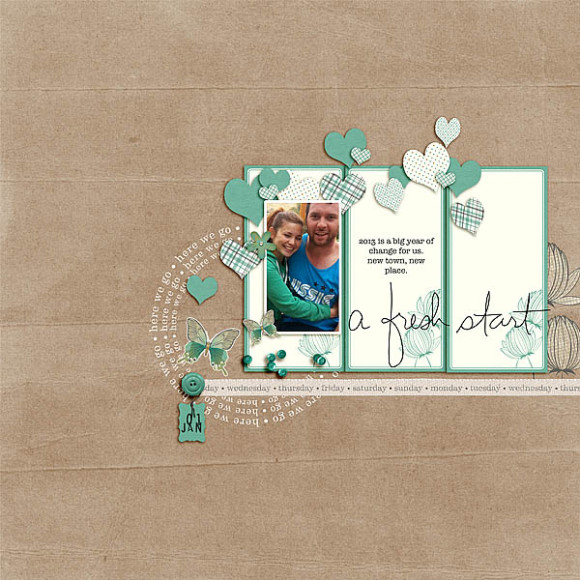 SCRAPLIFT CHALLENGE
The winner of the February Scraplift challenge is Hally. Totally love how she used the word art.
Congratulations, ladies! I'll be contacting you with your prize information.