For the month of August I'm featuring an oldie but goodie, Retrospective – which means for the entire month you can grab this gem for 30% off in my store. I love photography kits, they're probably my favorite to design and my favorite to use – because it all starts with photos, right? I have to restrain myself from turning every kit into a photography kit.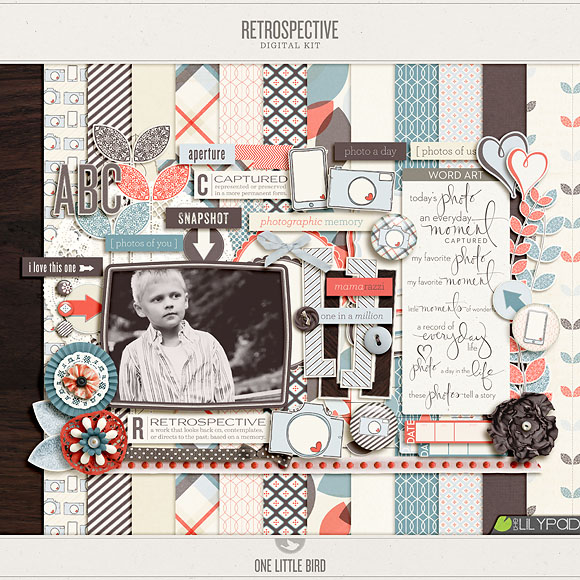 The coordinating 3×4 journaling cards are also on sale this month. I feel as though this kit needs another set of cards, so I've added it to my list of things to do this week.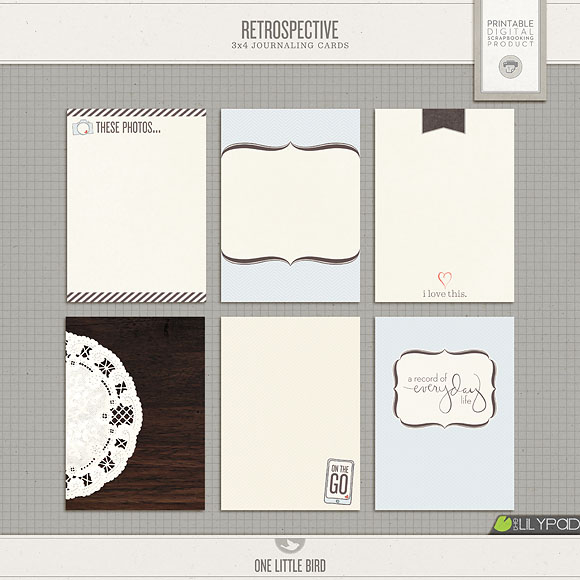 || INSPIRATION FROM THE FLOCK ||
A few new inspiration pieces from the members of my creative team.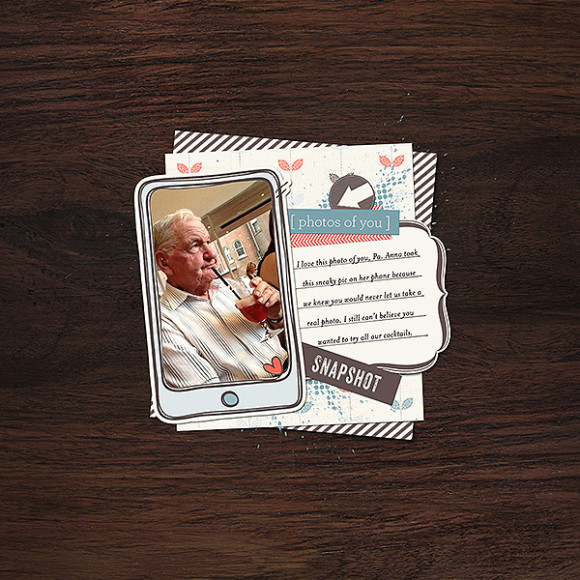 ▲ By Aimee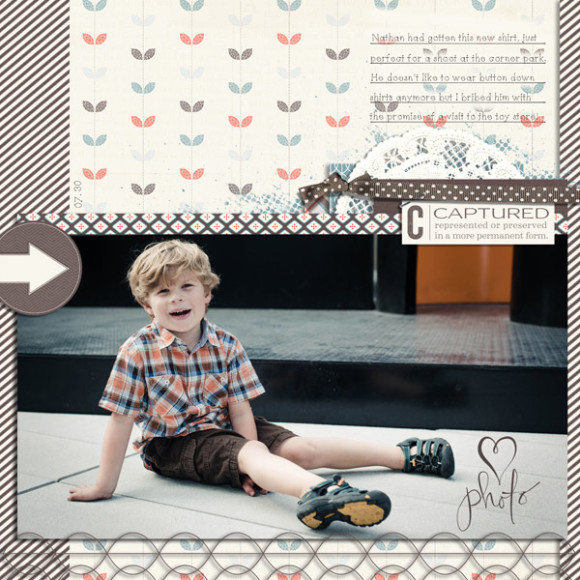 ▲ By Bobbie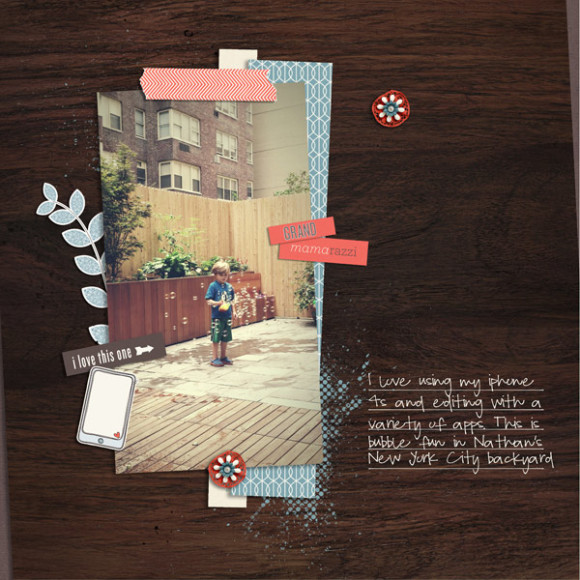 ▲ By Bobbie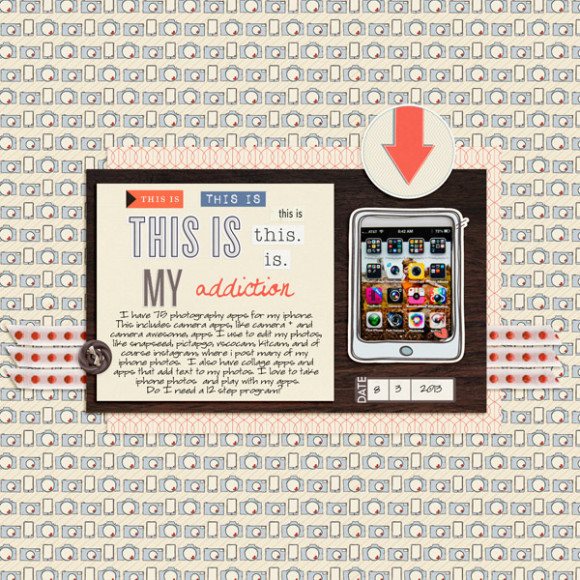 ▲ By Bobbie
▲ By Hally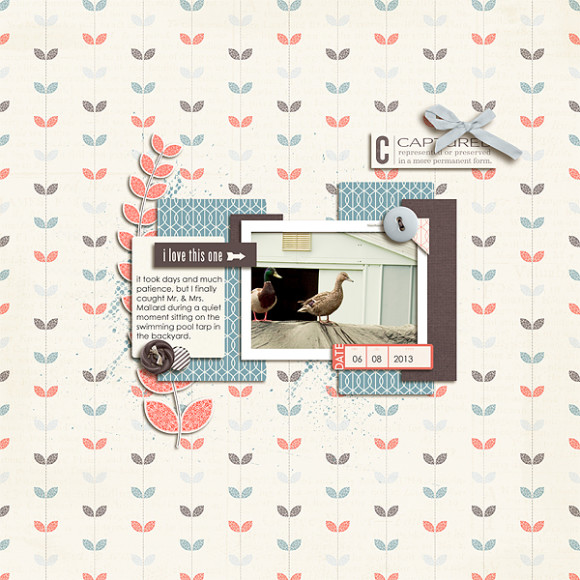 ▲ By Jenny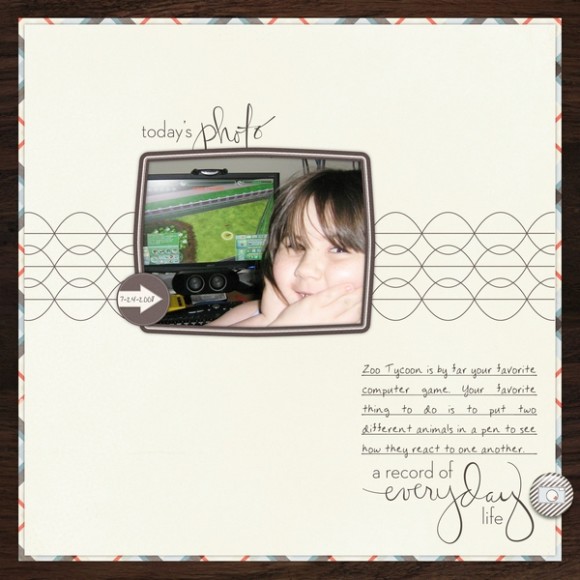 ▲ By Sarah B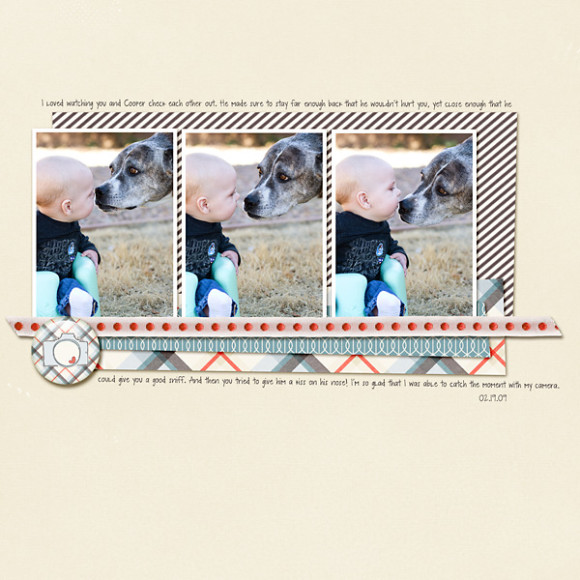 ▲ By Tori
---
If you have any layouts of your own to share using Retrospective, please be sure to post them in my gallery at The Lilypad. Post a link to your pages (past or present) in the comments by 9/07/13 for a chance to win a $15 coupon to my store. ♥