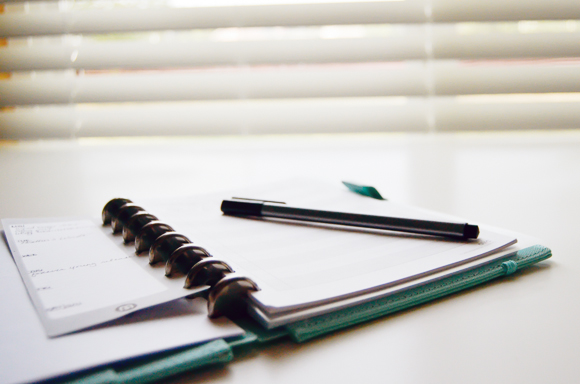 ORGANIZING //  a discbound notebook/planner for next year – because I like to allow myself plenty of time. For 2013 I have relied upon (and loved) the Laurel Denise Planner for my work/personal calendar and a separate notebook for product brainstorming and sketching. My friend Christine's enthusiasm for her combination planner/notebook lured me in by allowing me to combine my calendar, my notebook, and just about anything else into one book with pages that I can move around at will. This one is a combination of the Arc system from Staples, a Martha Stewart notebook, and these Circa planner inserts by Levenger (although I haven't put the 2014 planner pages in yet).
LOOKING FORWARD TO // Fall television – especially the return of Parenthood, one of my favorite shows of all time. I'm also anxiously awaiting the start of Survivor: Blood vs. Water because husbands and wives (or mothers and daughters) competing with/against one another for a million dollars is a sociology experiment I just can't pass up.
INSPIRED BY // the appearance of autumn colors everywhere I look. Last night marked our first frost warning of the season and that's the only excuse I need to pull boots and cowl-neck sweaters out from the back of the closet. And I'm ten different kinds of in love with the dark green/gray nail polishes that are showing up everywhere this year – I'm wearing Essie's Power Clutch this week and can't stop admiring it.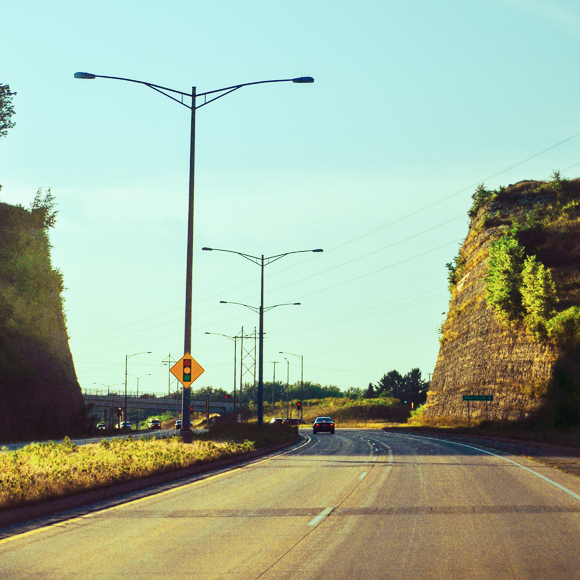 ADJUSTING TO // old routines, like the back-and-forth (and back-and-forth) trek every Monday evening to take Nick to and from Scouts. Mondays and Tuesdays are always spent with his dad on the other side of town, so this is a drive I can practically make on auto-pilot but reallocating 2 hours does take some getting used to after an entire summer of working long days every Monday. It's completely worth it for all the knowledge, experience and personal pride he gains through Scouting.
LISTENING TO // The Power of Now by Eckhart Tolle whenever I get the opportunity, but I'm not great at multi-tasking so I find that I can't do things like type or draw while listening to a book. This is something I already knew, but I keep thinking I'll spontaneously sprout skills in this department. I'm not sure how other people listen to audiobooks while working but I envy them greatly, because I could really get through a lot of books every year if I had this ability.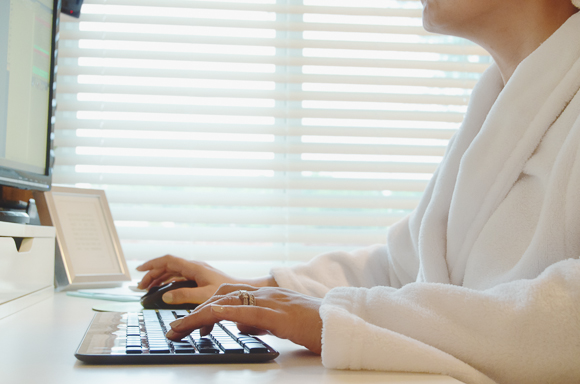 ACCEPTING // that maybe I can only take some weekends off. Several months ago I decided that I would try not to work (much…) on Saturdays and Sundays – both to recharge creatively and also so my family doesn't file for abandonment. However, there are certain times of year and series of events that make this an unrealistic option so I'm having to revise my expectations a bit and accept that into some weekends a little work may fall … but at least I have the option of wearing my robe while I do it.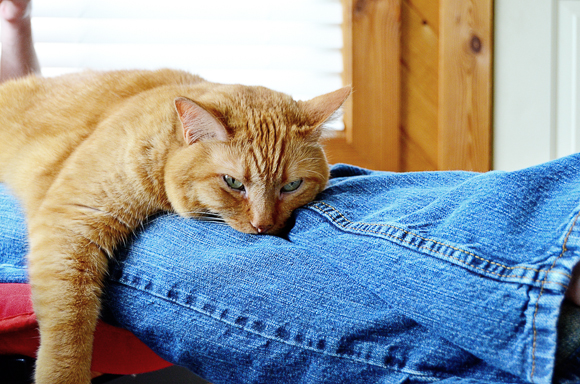 ENGAGING // in an hourly battle for my office chair with this supremely lovable little furball – seen here post-defeat, doing a bang up job hiding his disappointment. If I get up from my seat for a split second an alarm goes off at a pitch only he can hear, and I return to find him sprawled out across the chair fast asleep. I believe he's mastered the art of faking sleep. He has not, however, mastered the art of good sportsmanship.
RESEARCHING // extra wide office chairs, or some sort of co-sleeping type apparatus that allows him to sidecar on my office chair. Although I don't think it would matter, because the ultimate goal is to claim the chair entirely.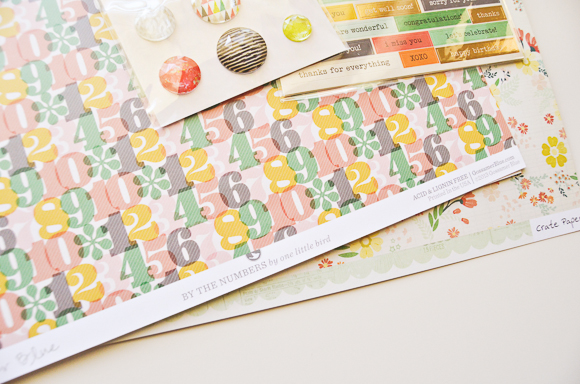 EXPLORING // the October main kit from Gossamer Blue, which arrived on my doorstep this past weekend. I love creating papers for this kit club every month and then receiving them and seeing how they fit together with all of the products Lori has chosen. (One Little Bird papers are in the main kit and the main add-on kit every month.) I've become 200% more paper crafty because I can't resist playing with everything. My heart belongs to digital, but I'm happy to report I'm actually becoming semi-not-half-bad at using glue … most of the time.
SHARING // this gold confetti desktop wallpaper, part of the Dress Your Tech series at DesignLoveFest. I seem to change my desktop wallpaper every week or two and I fell instantly in love with this one. There are two others (and a smartphone wallpaper) as well. Life is too short for uninspiring system wallpaper, don't you think?