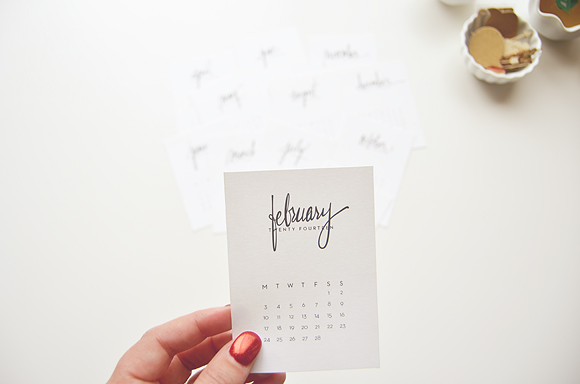 Happy Valentine's Day! ♥
Today I've added another set of 2014 Calendar Cards to the shop. This kit contains (12) 3 x 4″ journal cards with handwritten months, just like the last set, but with the Mon-Sun calendars instead. When I debuted the last set (the Sun-Sat version) I didn't anticipate how many of you would prefer a version with a Monday start, so I apologize that you had to wait while I rearranged them for you!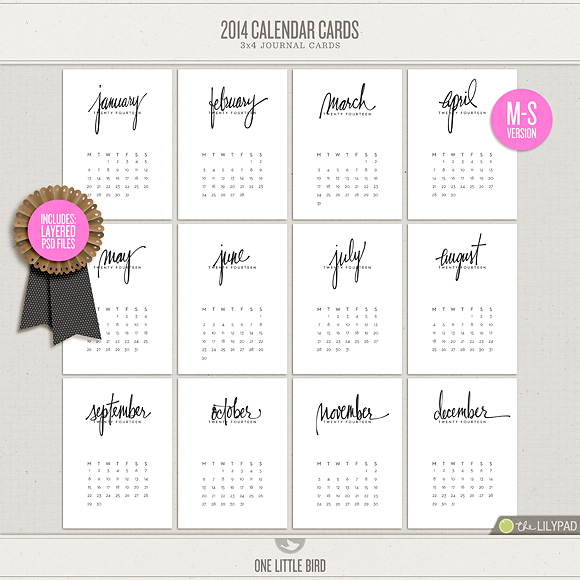 The set also contains layered PSD files for each card so you can rearrange, recolor and otherwise customize them to fit your needs. I've already used mine in about a half dozen different ways. Love them in my planner, especially.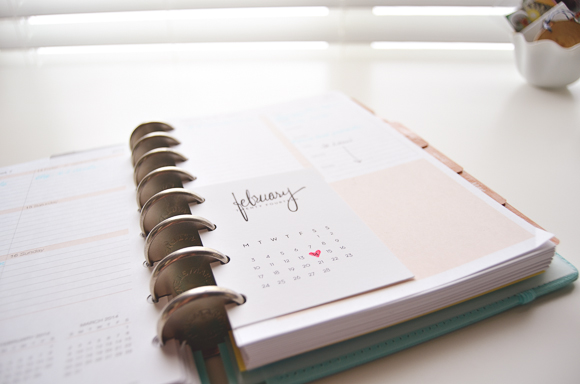 You'll save 20% on these new cards through the weekend, and all of the products in our Valentine's Day category are on sale for 30% off, as well. So be sure to check that out while you're there. Both sales end on 2/16/2014.
I hope you all have a wonderful Valentine's Day weekend!