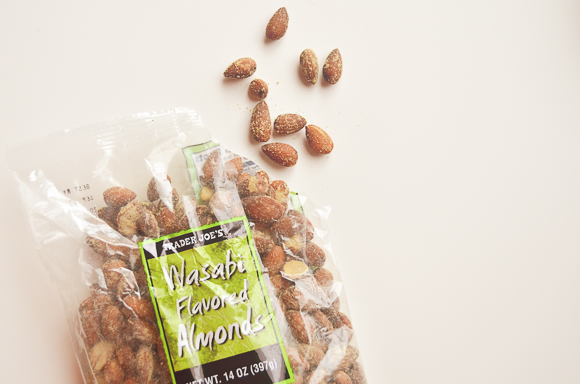 AROUND HERE | I've been eating way too many of these, or the version by Blue Diamond (Wasabi  & Soy flavored). I personally prefer the Trader Joe's version without the soy because it's less salty overall, but that means I eat a lot more of them.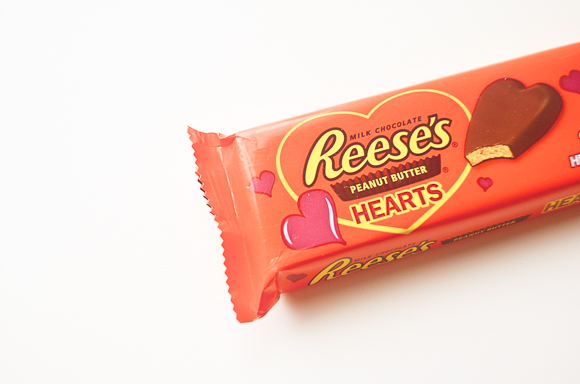 AROUND HERE | I've also been eating way too many of these. I am powerless against the Reese's peanut butter shapes – trees, eggs, hearts, pumpkins. They're better than the cups, but I eat plenty of the cups, too.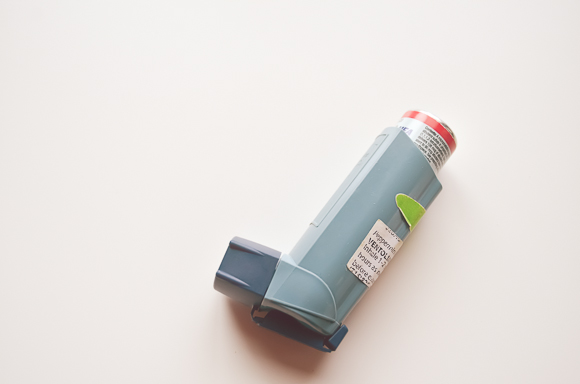 AROUND HERE | I'm still relying pretty heavily on my rescue inhaler after my tangle with the flu three weeks ago. It came complete with a cough that doesn't seem to want to leave my system, and I hear it's that way for a lot of other people as well. So…
AROUND HERE | I'm sending hugs, virtual popsicles and lots of romantic comedies and warm blankets to everyone else waging battle against the flu – and all other manner of colds and illnesses – this winter. It's a particularly yucky year.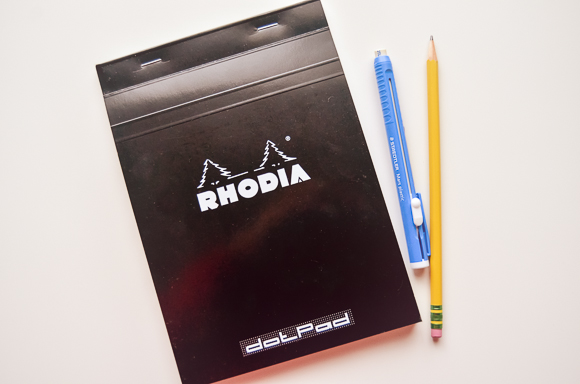 AROUND HERE | I'm really excited about these dot pads from Rhodia. I'm the type of person who can't draw a straight line to save my life, so grid paper is my best friend. I find regular grid paper a bit distracting when I'm sketching out product ideas, so these dot pads (plus my trusty Ticonderoga pencils) are absolute perfection.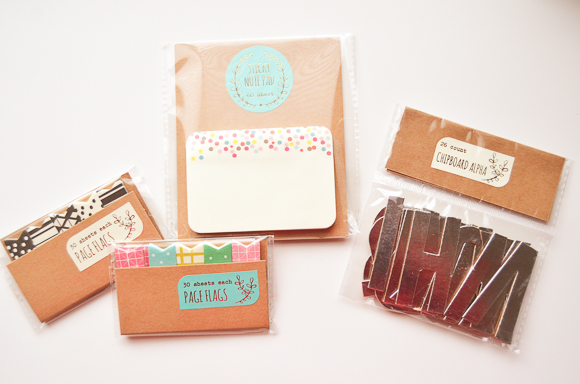 AROUND HERE | I'm super in love with these dollar spot finds at Target. The page flags and the big silver chipboard alpha will be used heavily in my Project Life® album this year, and the little sticky notes were just too irresistible to pass up. I can never have enough sticky notes.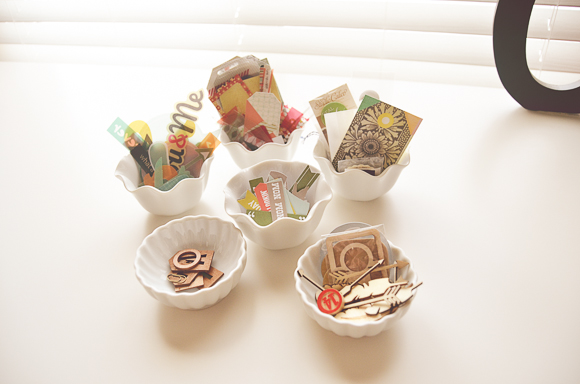 AROUND HERE | I've been working on finding a balance between keeping my growing collection of paper scrapbooking supplies organized while also maintaining a clean workspace, which I find is crucial for my day-to-day work life. I fell in love with these little bowls from Pier1 after searching high and low all over town, and they're perfect little vessels for keeping little bits visible (so I remember to use all the things I wanted to use) but they're still clean and simple enough that they don't overwhelm me when they're scattered across my desktop. I've also made a vow to stop into Pier1 more often – I think it had been at least 4 years since I had last been.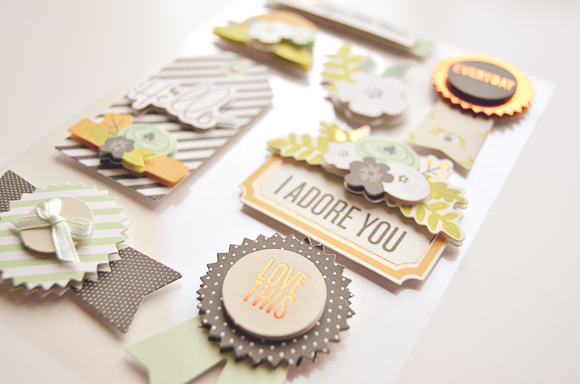 AROUND HERE | I am so excited to be able to tell you about an amazing opportunity that came my way a few months ago to partner up with 3 Birds Studio to manufacture paper collections using some of my digital artwork. I came home on Monday to a giant box of production samples and I almost passed out from excitement while going through them – it's been an amazing partnership and never in a million years would I have dreamed that my little digital drawings could evolve into such a huge collection of beautiful products. The first batch will be available for sale on air on the Home Shopping Network on March 13th, and then on HSN.com after that. I'll share more information and photos in the weeks to come, but you can see the product sneaks as they reveal them this week on their blog and their Facebook page. The photos above are from the 3D embellishment kit of the Graceful Season collection. Foil galore! (The copper foil is my absolute favorite.)