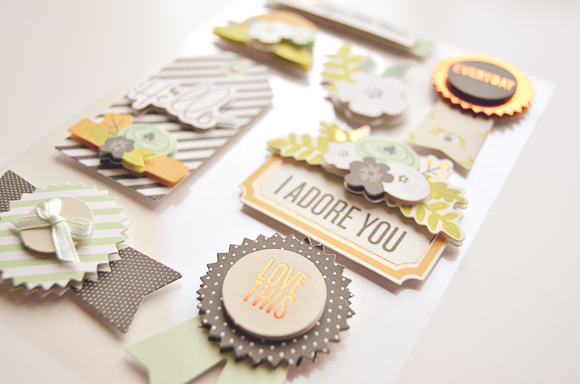 Last month I shared a few details about my partnership with 3 Birds Studio to use my artwork in a collection of products that would be available on the Home Shopping Network. And I wanted to post a little update to let you know that the Graceful Season Paper Collection and 3D Embellishment Collection (pictured above) are now available for purchase on HSN.com. Plus they'll be available on the air on the Home Shopping Network tomorrow, March 13th, from 7am-8am ET and then again from 2pm-3pm ET. These products will be explored in detail during that show, so you can get a closer look at each of them and see them in use.
Fun fact – you can watch HSN programming right from their website. No cable TV necessary. I'll be tuning in on my laptop tomorrow morning in my pajamas. Isn't the Internet amazing?
The remaining two pieces of of this product line (a chipboard element collection and a paper quilling cardmaking set) will be available later this month, and I'll be sure to update when I have more information on those as well.