I've added two new products to the shop as the month of March comes to an end – the new Hopscotch Kit and Journaling Cards could have just as easily been named Field of Dreams because right around this time every year I convince myself that if I surround myself with spring colors, I can speed along the transition from winter to spring here in Wisconsin through sheer willpower and determination. "If I build it, spring will come …"  I was made for sunny days, and I'm filled with excitement to see warmer temperatures start popping up in our forecast. So maybe my theory isn't so far-fetched after all?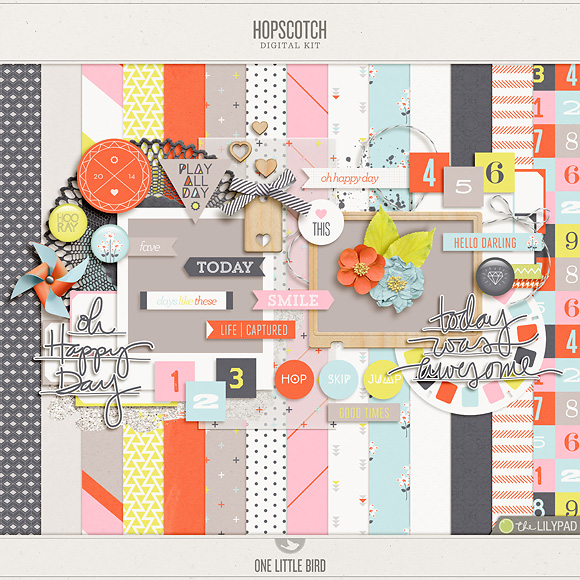 The coordinating Hopscotch Journal Cards include (8) 3 x 4″ journal cards  and (2) 4 x 6″ are also available, and will be free with the purchase of the digital kit. (I have to admit that I like the addition of the 4×6″ cards almost entirely because it means that I get to make an extra two 3×4″ cards.)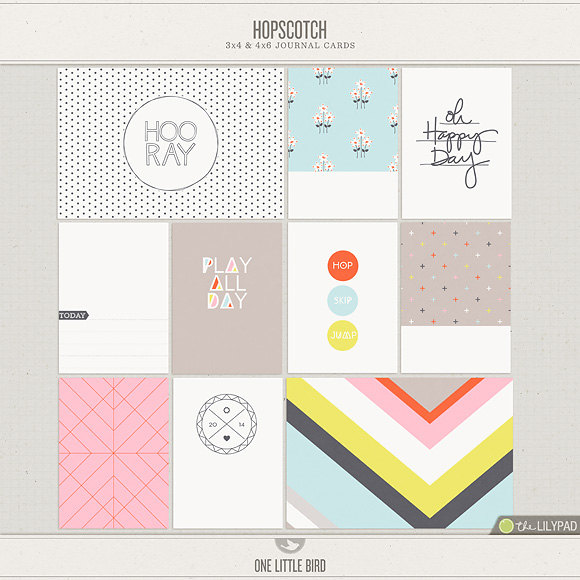 ---
 
Purchase Hopscotch by 03/30/14 and you'll save 20% PLUS you'll receive the Hopscotch Journal Cards free with your purchase.
---
|| LAYOUTS BY THE FLOCK & THE POLLYS ||
[nggallery id=101]