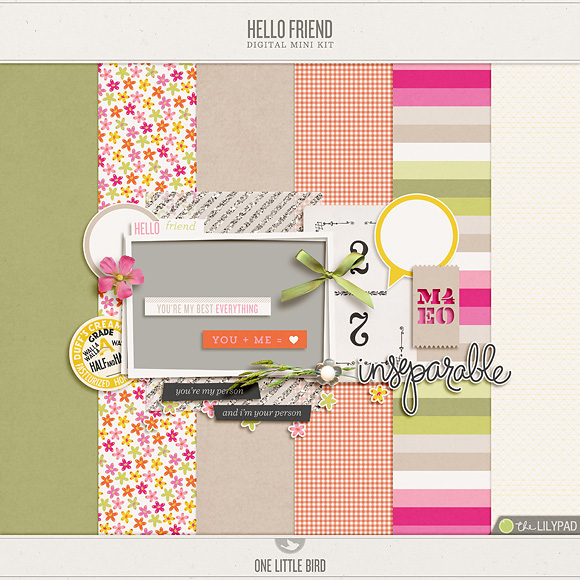 We're gearing up for iNSD over at The Lilypad, and for a limited time you can grab my Hello Friend mini kit for free on the One Little Bird Facebook Page by visiting the "FB Hop" button on the top of the page. And you can "hop" your way through all of the other designers' pages to pick up their coordinating products, as well. Together it all builds one giant collaboration celebrating friendship and togetherness.
---
|| INSPIRATION FROM THE FLOCK ||
I'm blown away by the pages  my creative team made using this mini. They have talent for days.
[nggallery id=104]