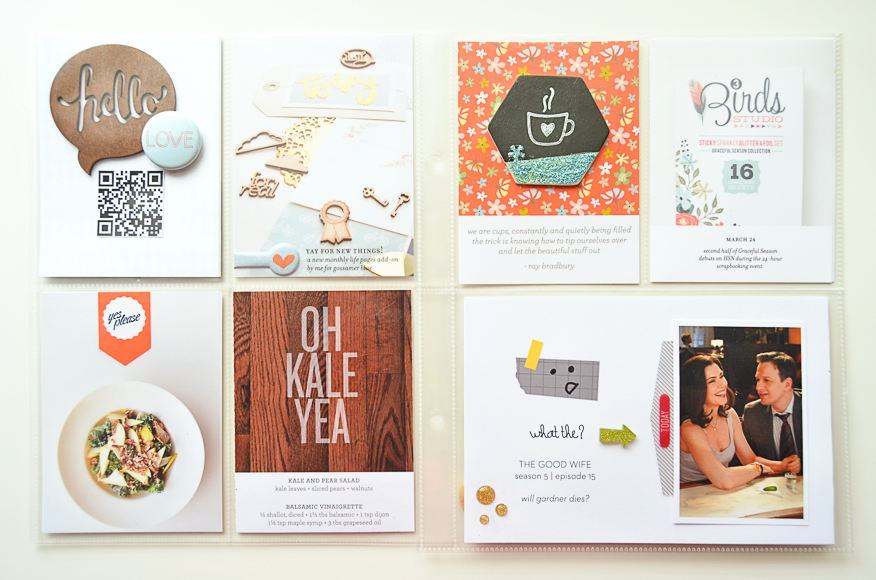 I can finally close the book on March in my Project Life® album. I feel as though I'm very close to accepting the fact that I'll be 2 months behind on this project all year long. Every time I close the gap a little something seems to come up. Working on an entire month at a time has its pros and cons, compared to working on a month as it unfolds. I still would really like to close that gap to 1 month, though.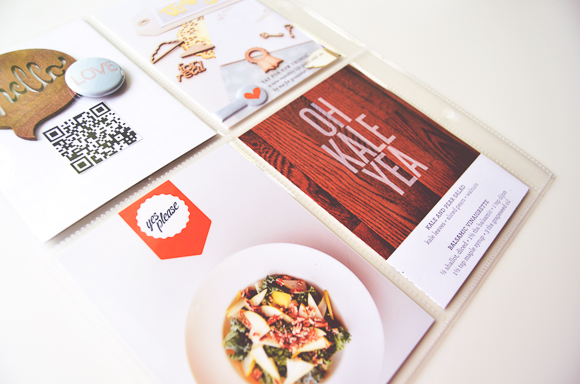 March was a big kale month for us – this kale and pear salad was a frequent side dish on our dinner table. I used a piece of word art and some paper from Prix Fixe on the photo – I just added it in Photoshop before printing the photo. The badge was one that I designed for the May Life Pages Add On No. 3 over at Gossamer Blue. The badges are all sold out, I believe. But a few sets of the cards are still available.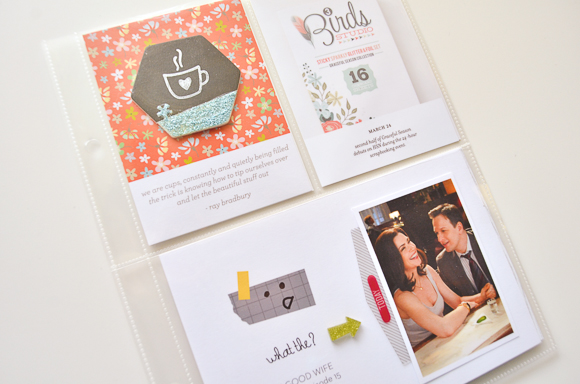 The "What the?" card is from Wishi Washi by Valorie Wibbens. I love those little cards. Orange card is from my Daytrippers set.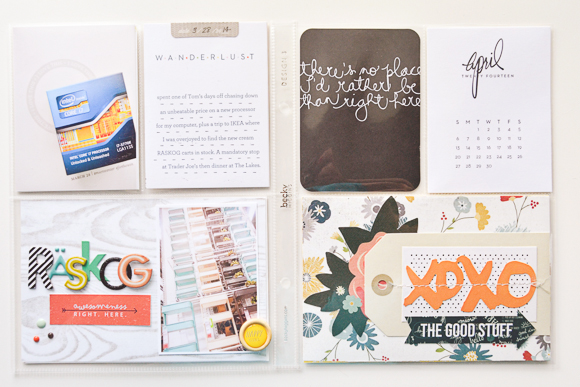 My last page of March (left)  includes photos and words from a day trip we took to the Twin Cities – another card from Daytrippers for the journaling and a mixture of items from the June and July Gossamer Blue kits. I made use of several alphas for the Raskog card, including my new favorite alpha from The Open Road by Crate. It arrived in my July Gossamer Blue kits while I was working on this page and I wasted no time using it.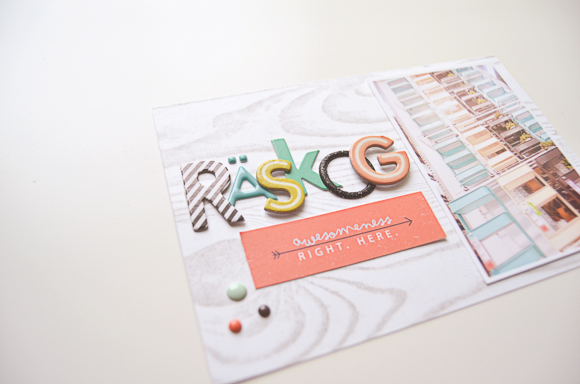 I tend to forget about alphas unless they're tiny alphas, and I need to find more ways to incorporate them. I'm making it a bit of a personal mission.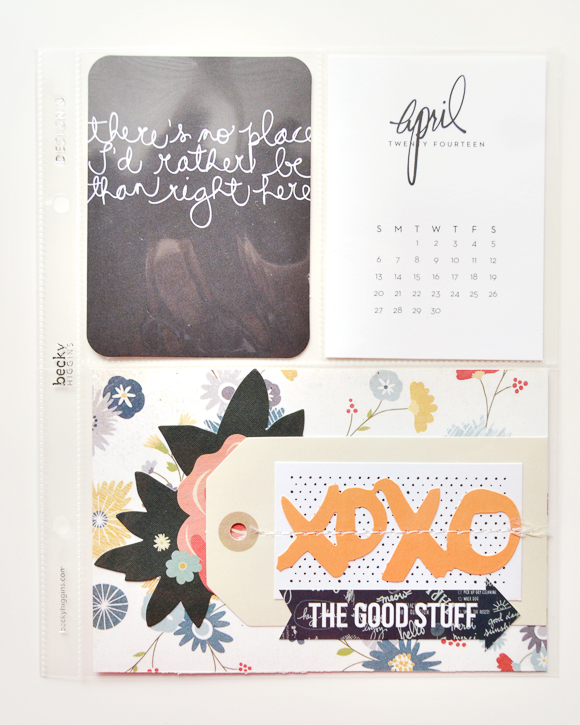 And the right side is my divider for April using a card from Antiquary (Studio Calico), one of my 2014 Calendar Cards and a mix of Mon Ami and Plus One (from Gossamer Blue Kits) on the 4×6.
|| A FEW NOTES ||
I switched from the Snap album and inserts to the Project Life 6×8 album and inserts in May without incident, although the Project Life page protectors ever so slightly shorter and narrower than the Snap ones. It was purely a convenience switch because our Michaels switched out one product line for the other and I like being able to pick up supplies locally when I need them. I do like the Project Life page protectors more than the Snap pages – they're crystal clear as opposed to the slight haziness of the Snap line.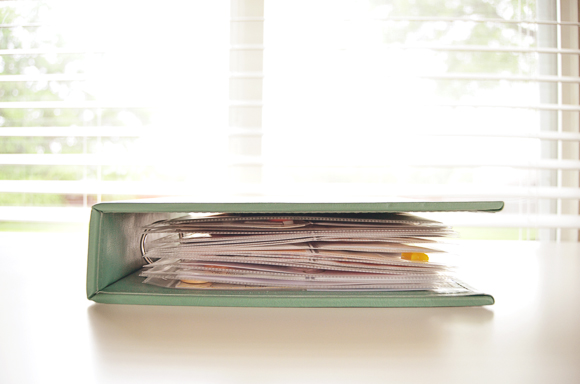 The final page for March marked my 34th page (17 total page protectors) in my album so far and April may be the start of my 2nd album for the year depending on how bulky those pages wind up being. If I stay away from flair or anything else of bulk they'll fit in the first. My page are far from flat so I could have probably fit 5-6 months in the 6×8 Project Life album if I weren't such a fan of dimensional items. As it stands I'm not concerned with how many albums it takes to document my year – although I've discovered that the Rain albums a hard color to find in stock.