A few years ago Liz and I put together a pack of snarky/cheeky word art called Sm(art) Mouth (that first version is available HERE) – and when we were brainstorming idea for an attendance gift for our recent spotlight chat at The Lilypad we thought it would be fun to release a second version.
The new (and even snarkier?) Sm(art) Mouth No. 2 is now available in our shops. They're a fun little addition to layouts, Project Life® cards and photographs. You're sure to find a million and one ways to use them. Grab them this weekend while they're on sale.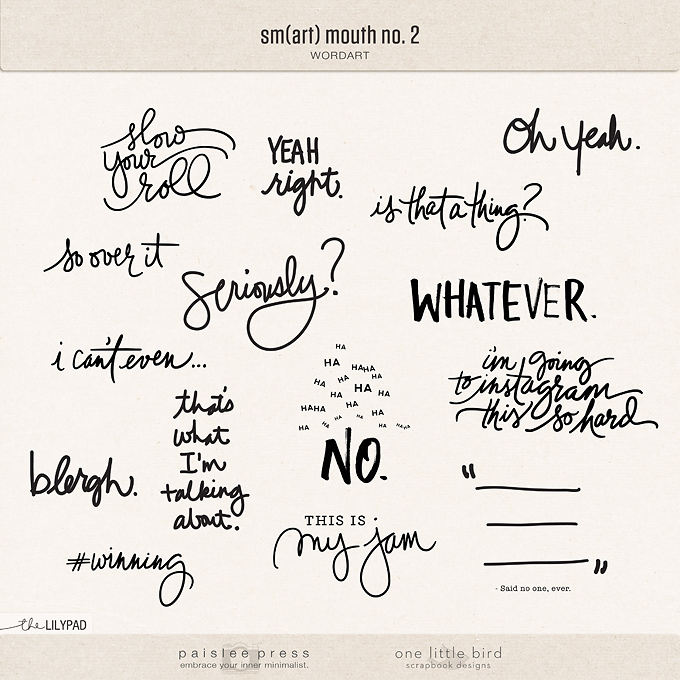 Early Bird Savings
Save 20% on the Sm(art) Mouth No. 2 Wordart now through 9/28/14.
Inspiration