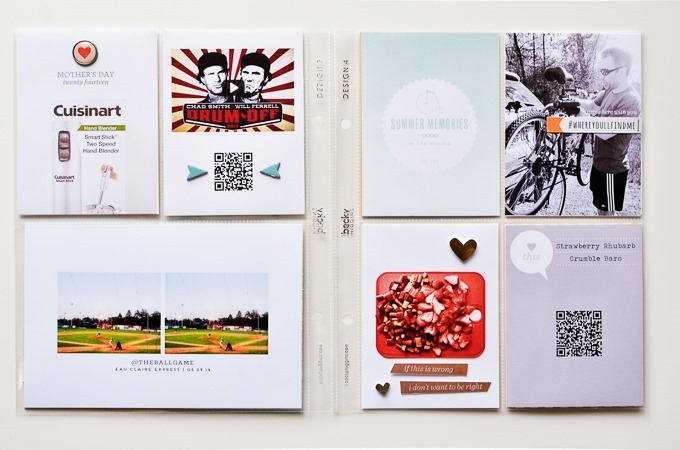 Sharing the last half of my May 2014 pages today. I'm still loving QR codes, as you can see! 2014 is the year of the QR code for me.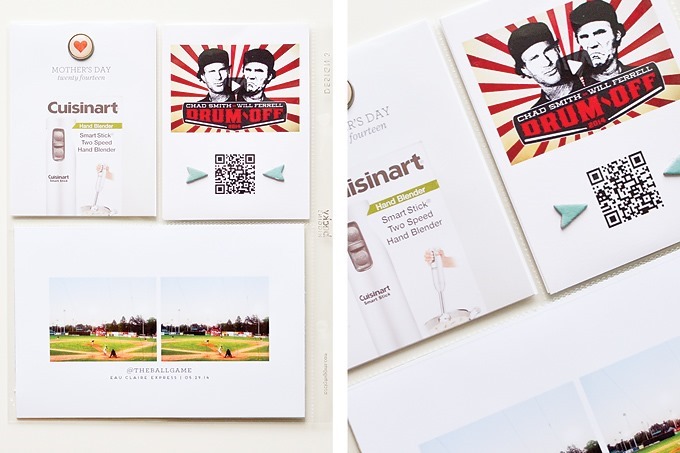 the second half of my May pages featured Mother's Day, my first baseball game of the season (I go for the food!), and the Will Ferrell vs. Chad Smith drum off on The Tonight Show. I kept things simple because the photos were so bright. It bears mentioning that I adore the immersion blender Nick got me for Mother's Day – both he and Tom said "Really? A blender?" when I told them it's all I wanted for Mother's Day. It can puree an entire pot of potato soup in no time.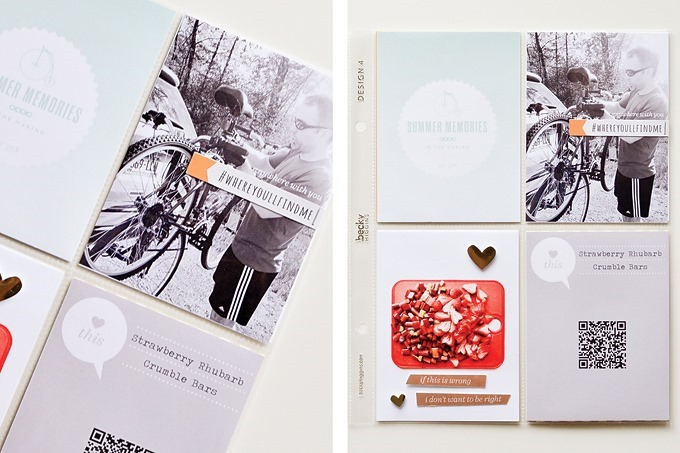 We continued to take our bikes out for long trail rides in May, it's one form of fitness that Tom and I can do alongside one another. He runs much faster than I do, and can lift much more weight than I can, but on a trail ride he can dial down his effort so we can keep up with one another. I typed the "anywhere with you" on the photo before printing, then made use of digital word art of mine that I cut out on the Silhouette. I want to incorporate more of my digital elements (word art especially) and I've found if I just print and cut a bunch of them at once then store them in a dish with the rest of my die cuts, I use them much more. When the dish starts looking empty I'll print and cut some more.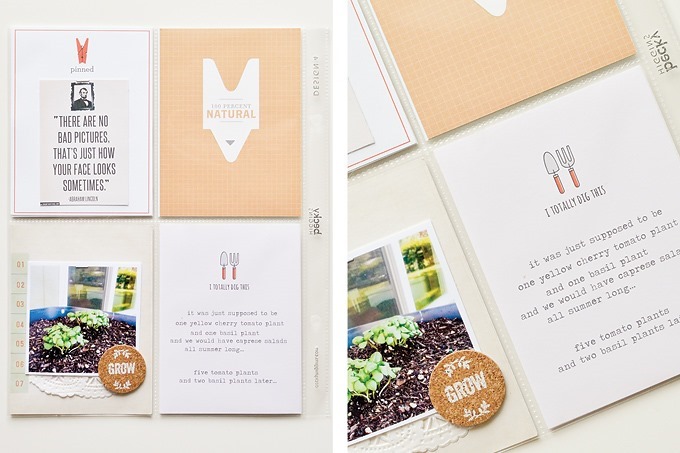 The fake Abraham Lincoln quote made me laugh one day when I was surfing Pinterest, and I'd been looking for an opportunity to use that Pinned card that I made back in May for Gossamer Blue. This is only marginally relevant to the quote, but one of my biggest pet peeves is when men tell women to smile – it's not something that happens often in reverse, and I never really see men go up to other men and say "Why so serious?! Let's see a smile!" – but for some reason there's this expectation that women should be beaming with joy even if they're engrossed in a task or standing in a checkout line. During my mom's recent political campaign men kept saying she seemed "so serious" and should "smile more!" during her debates and interviews, something I don't hear men tell other men in politics really. So I had spent a fair amount of time saying "She's not too serious, that's just her face…" You'd have to know my mom, but if she were sitting around with a big grin on her face all of the time it would really freak me out.
Bottom half of the page documents the early stages of my "caprese garden" for 2014. Looking back at these photos reminds me how naïve I was when it came to planting this garden – those two basil plants yielded more basil than I could have ever used, and the tomato plants eventually took over an entire corner of our patio like a scene out of Little Shop Of Horrors. But they were so small and vulnerable back in May!
Thanks for taking a peek at my pages today. Oh! And I was recently on an episode of the Paperclipping Roundtable where we discussed alternative approaches to Project Life, so have a listen when you get the chance.
Have a great weekend everyone!
MATERIALS USED | The Story Unfolds Digital Kit, Prix Fixe Digital Kit, Take Root Journaling Cards, the August Life Pages Add On No. 3 at Gossamer Blue, elements from Studio Calico monthly kits, assorted embellishments from Gossamer Blue monthly Scrapbooking Kits, 4×6 Photo Templates Vol. 3 by Paislee Press, Project Life 6×8 Page Protectors by Becky Higgins (Designs 3 & 4).