When I was sitting down to decide on a palette for this collection of products I knew I wanted to use a deep, velvety green – the kind of green you want to sink into – and that's all that I knew for sure. As autumn settles in I find myself surrounded by more and more jewel tones, and when I was out and about in St. Paul last week I saw a deep green velvet couch inside a store and I couldn't stop thinking about it. A green velvet couch would be the most impractical piece of furniture that a two cat household could own, but in my mind I could picture myself all curled up on that couch – feeling fancy and luxurious.
So I opened up Pinterest and typed 'velvet' and 'green' into the search bar and started rounding up images that spoke to me in that moment, waiting for a pattern to develop. Sooner or later a pattern always develops. Who knew there were so many velvet couches in the world?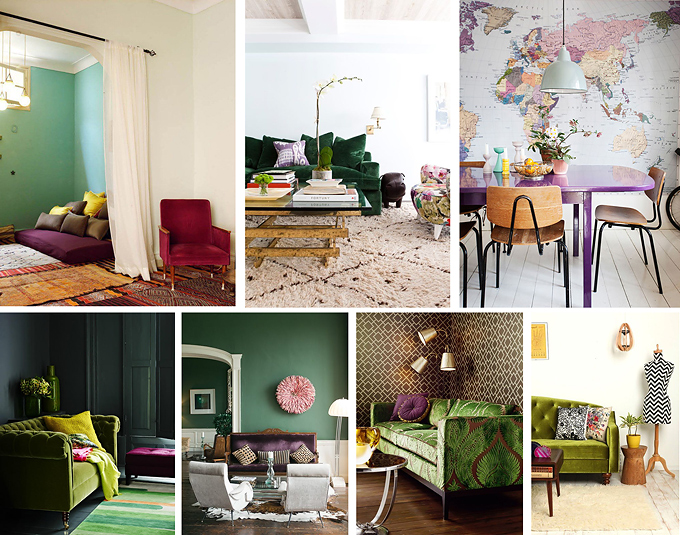 This week I've added two new products to the shop inspired by my green velvet couch fixation. The Woodridge digital kit and Woodridge Journaling Cards are a sumptuous mix of deep velvet green with accents of mustard yellow, amethyst and tourmaline red. It's an everyday collection with just a couple of autumn elements thrown in. I know not everyone's autumn looks like mine – but autumn shows up on the calendar, nonetheless. There's something for everyone in here.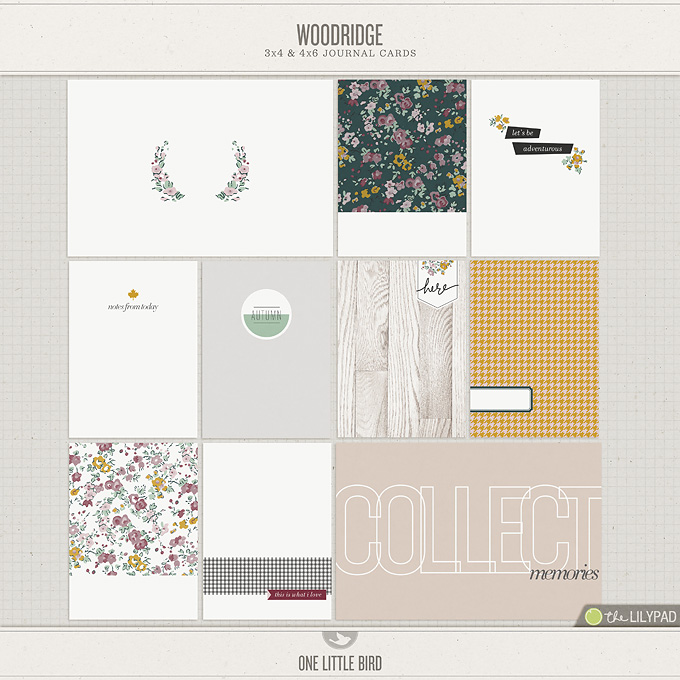 Early Bird Savings
You'll save 20% on my Woodridge Digital Kit if you purchase it through 10/19/14,  PLUS you'll receive the journaling cards free when you purchase the kit.
Inspiration