Hi Everyone!  Christine here, bringing you a couple of paper scrapbook layouts I created using One Little Bird's Gramercy Road collection for Gossamer Blue.  I really love this collection because the colors are fantastic and everything is so coordinated and easy to use!
We recently traveled to Oregon for my husband Todd's sister's wedding.  The wedding was held at our Aunt's house, which is right on the river in Oregon.  It was beautiful and the wedding was beautiful.  I was inspired by love and commitment so I decided to make a layout about it.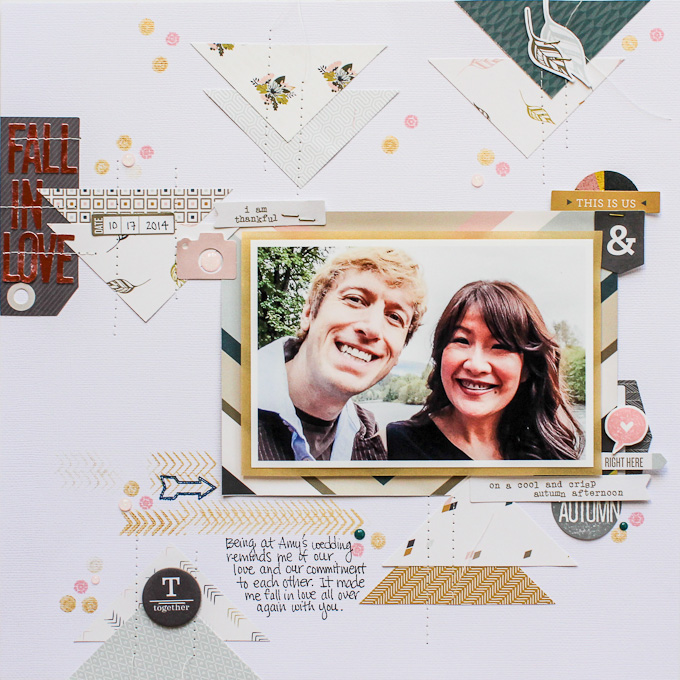 I used a 2.5″ square punch to punch out a bunch of squares from the papers.  Then I cut the squares from point to point to make triangles.  Then a lightly adhered the triangles into place before running them through my sewing machine.  I just LOVE those rose foil alphabet stickers, they are so pretty!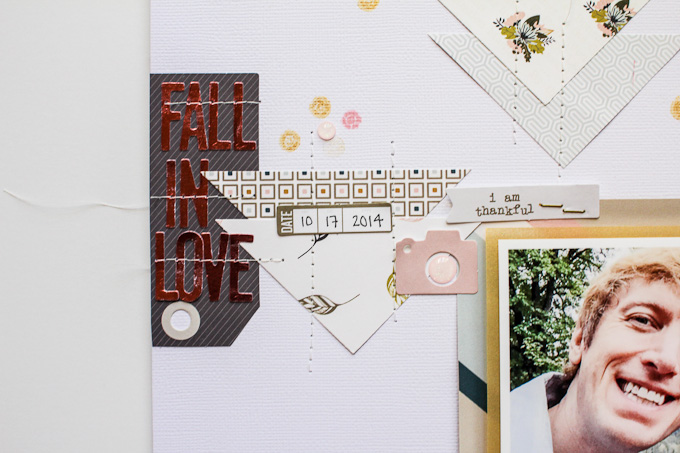 I usually cluster embellishments around my photo, so I used some Gramercy Road diecuts, stamps, and enamel dots to create layers around my photo.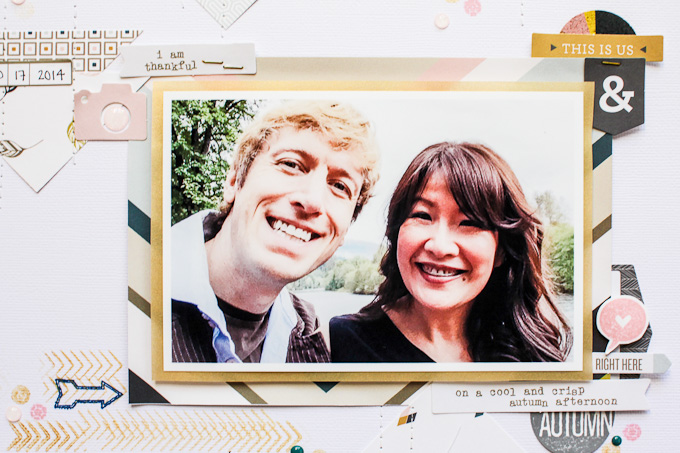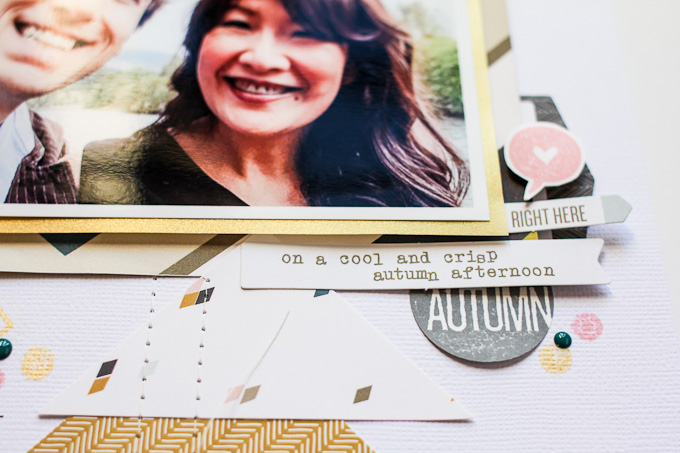 I used the arrow stamp and gold Brilliance ink add some texture to the bottom left of my photo.  Then I added the journaling.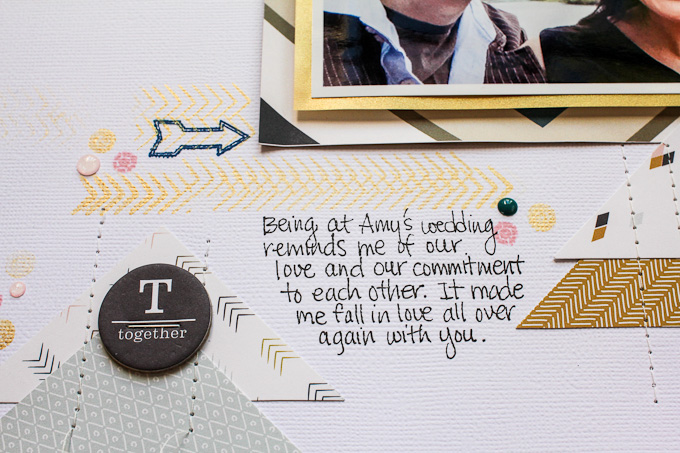 I adhered one of the tags onto the edge of the layout and added the rose foil alpha on top of it for my title.  I love how the shiny alphas look on top of the dark tag.  Then I sewed the alphabets down to make sure then stayed in place.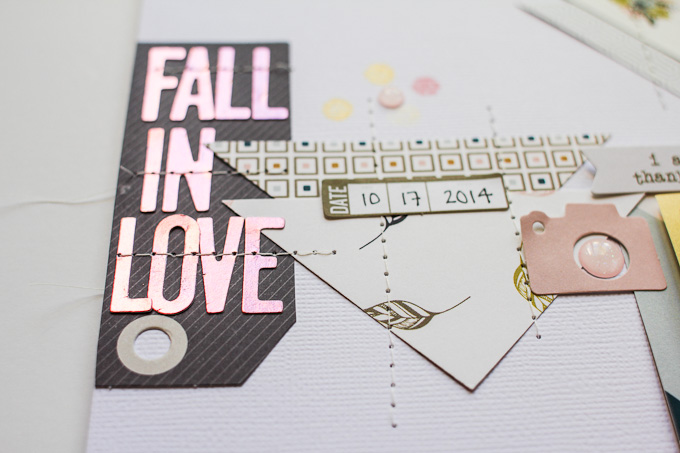 I also made a fall layout about my boots.  I happened to be wearing boots one day and was taking a walk around the courtyard at work, when I came upon all the gorgeous leaves.  I love the first crisp fall day when I first break out my boots!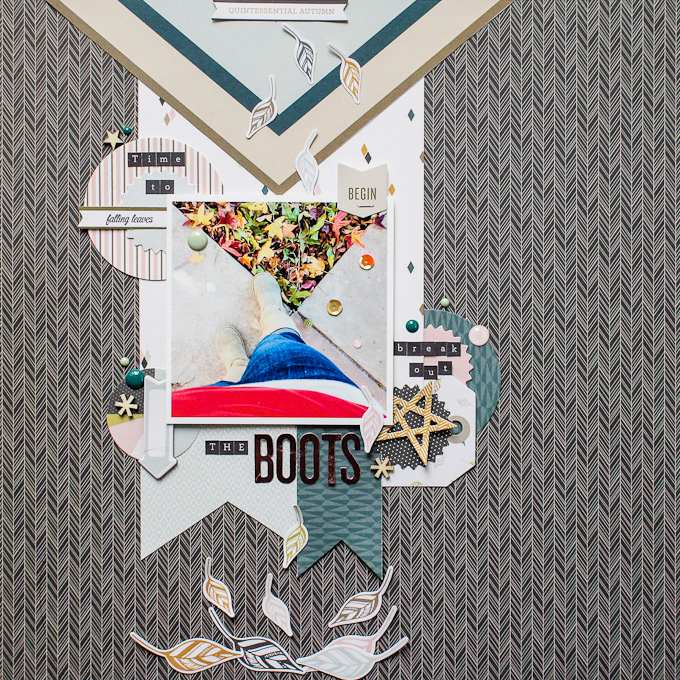 I designed the layout to look like leaves are falling from top to bottom.  I used the typed alphabet stickers to create part of my title for the page.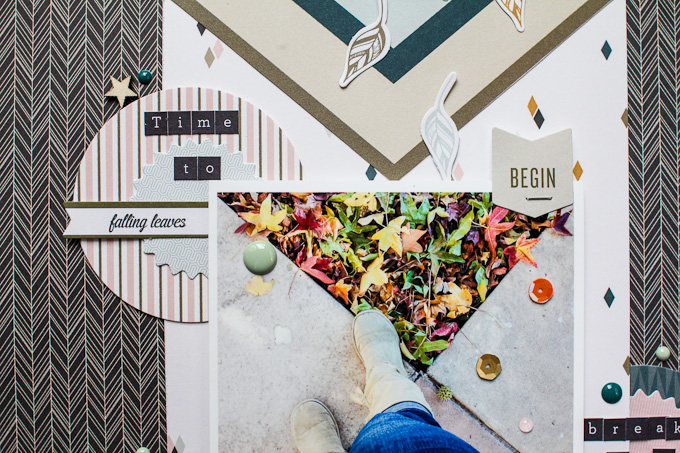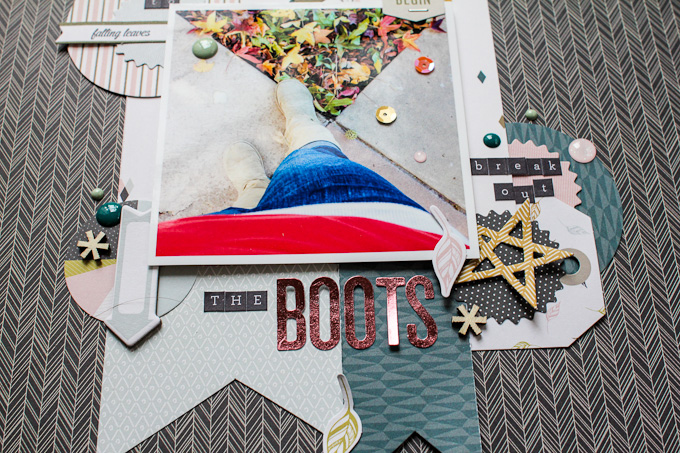 I layered papers, diecuts, tag, alphabet, enamel dots, and wood veneers (from my stash) into the corner of my photo.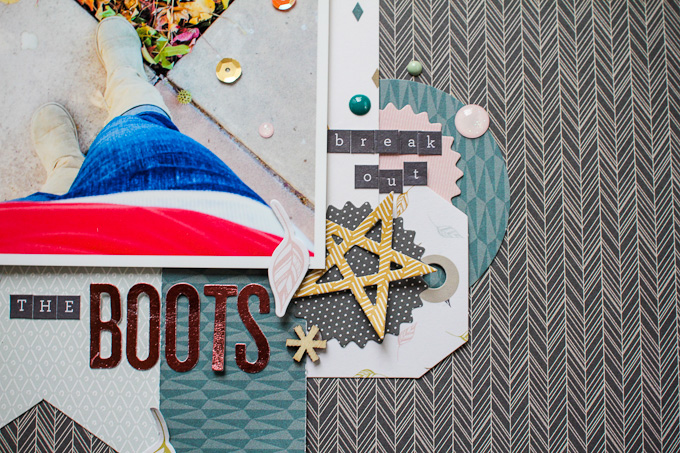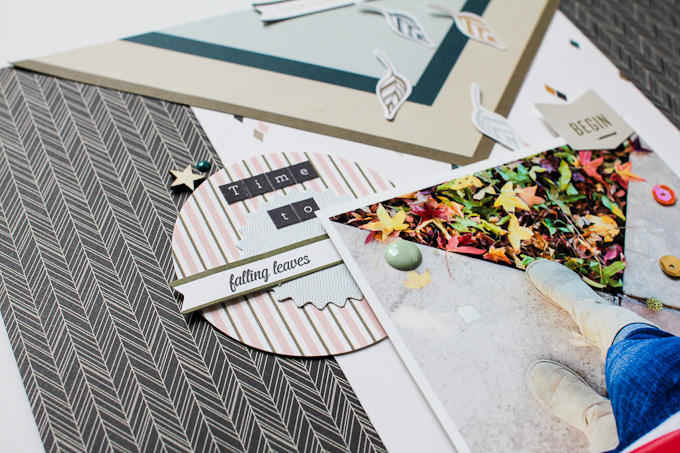 I love creating with Gramercy Road and I am so excited for this first paper collection from One Little Bird!  If you don't have it yet, you can pick it up in the Gossamer Blue online store, or at other online stores such as Paper Issues.
[one_third last="no" class="" id=""]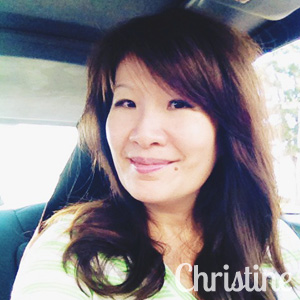 Blog | Instagram | Gallery
[/one_third]
About Christine
I've been scrapbooking since 2008. I love to tell my life stories with photos and pretty papers. I live in Southern California with my husband Todd and our cat Noodle. I work full-time as a financial analyst for a high-tech company. I love to eat, which means I try to workout as often as possible to offset my intake. I also love to read, knit/crochet, make cards, stamp, sew, and get my hands into anything crafty.