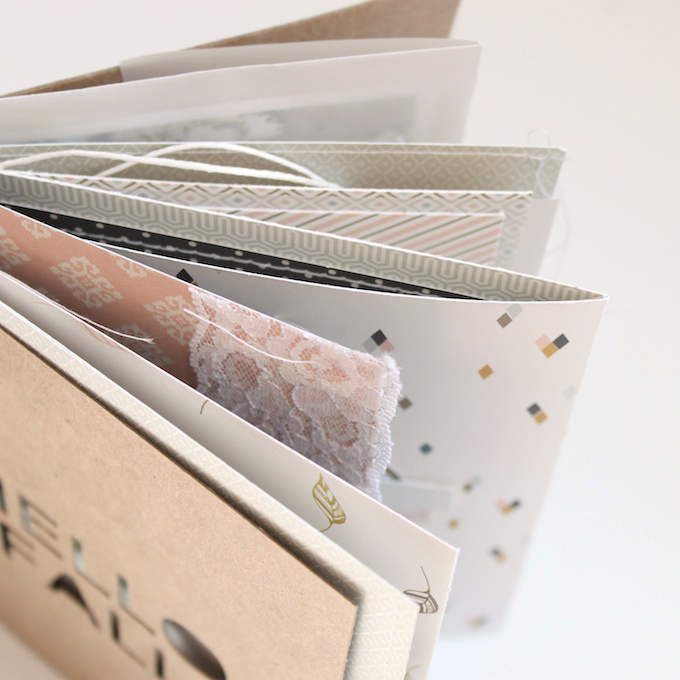 Hi there One Little Bird fans!!  Stephanie back with you today to share a fun, interactive project using the new Gramercy Road collection!  After creating three layouts for my previous post, I decided to switch gears a little and create a fall themed mini album.  I love making mini albums!  There is something so relaxing and fun about pulling out papers and creating a treasured book.  My style of books varies depending on my mood, and for this album, I wanted to have lots of variety, sizes and textures.
I began by trimming lots of the Gramercy Road papers down to a smaller size.  I don't really measure here, I just eyeball what I think would be good for a mini album.  After my papers were trimmed, I pulled out my sewing machine and added some fun detail to a few of the pages.  I love layers and long threads throughout my minis, as you will see!
For my cover, I used my silhouette to cut "Hello Fall" on a piece of chipboard.  Leftover chipboard from kits and paper packs are the perfect book cover material!!  From there, I gathered my inside pages and started adding layers, photos and embellishments.  Let's take a look!!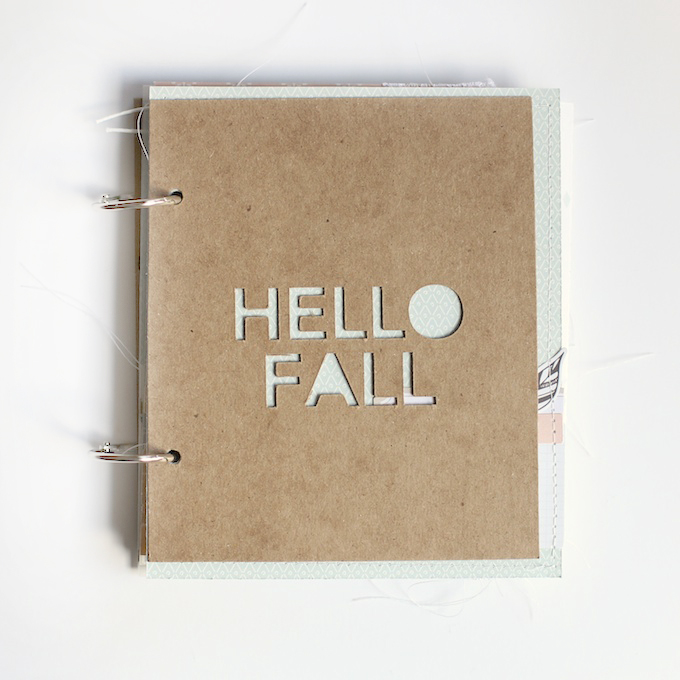 I love that the die cut cover allows you get a little peek of the inside pages!  And I also love all of the different colors and sizes sticking out from the book.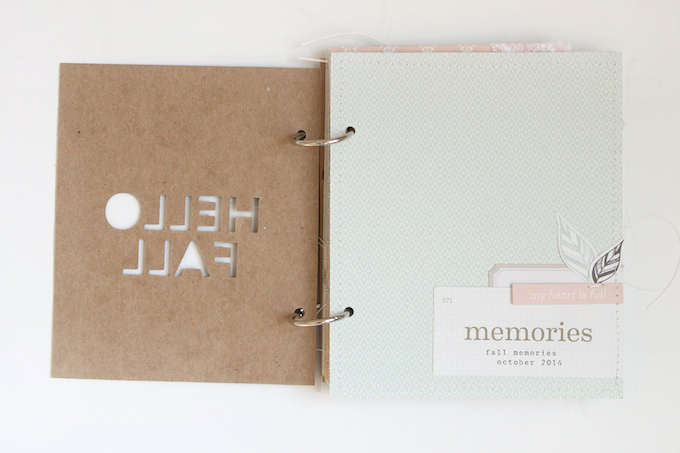 This "memories" card was made for a title page!  I added a little typed text and the date and stapled it into place with a tag and a few feathers.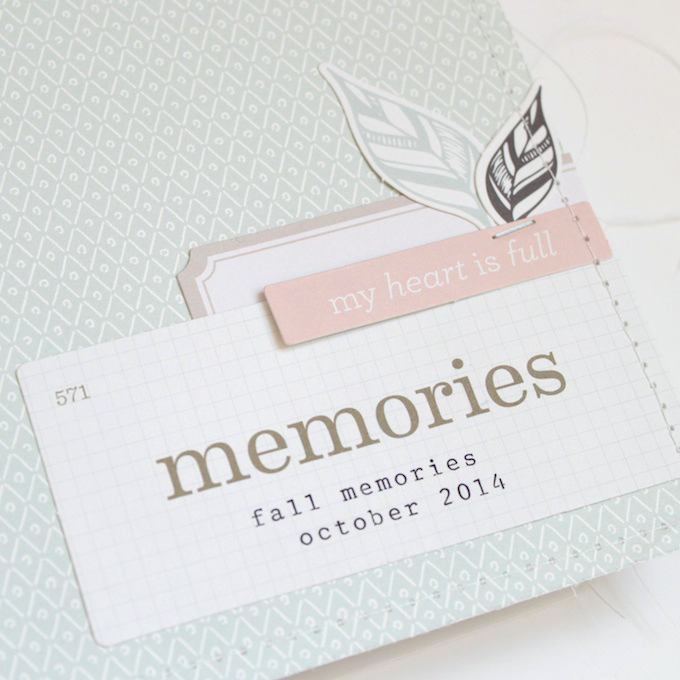 The inside pages are pretty simple and include tags, doilies and sewing.  I've found that the key to finishing a mini album in one sitting is to keep things simple, easy and fun!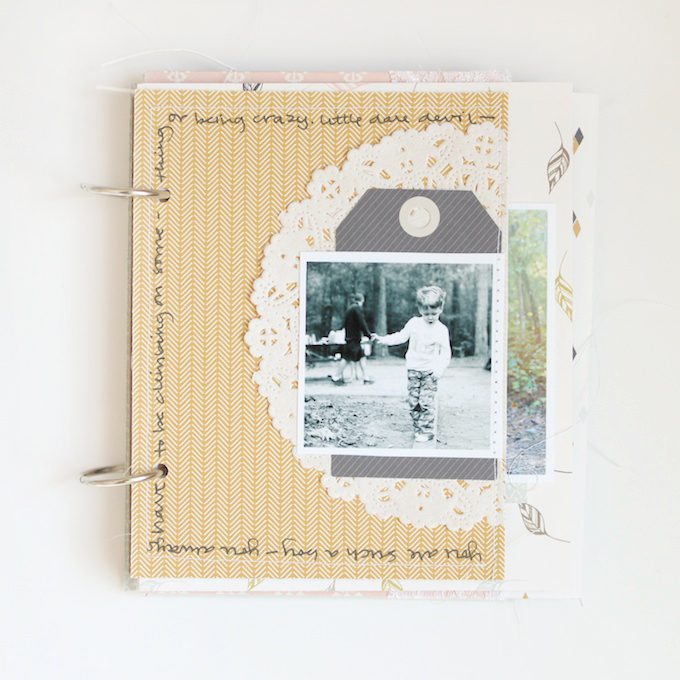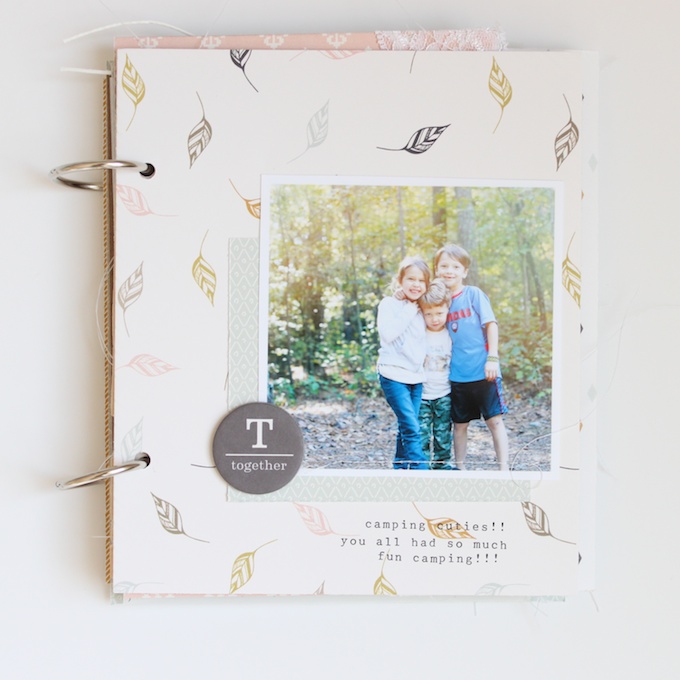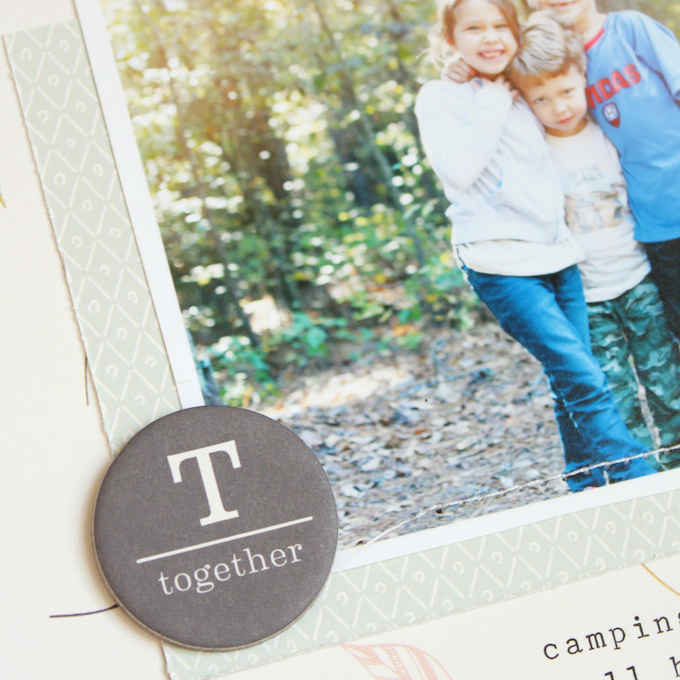 I included some sheets of vellum throughout the book to soften up some of the darker/bolder colors.  I also slipped in a few pieces of book paper, because…who doesn't love book paper??? :)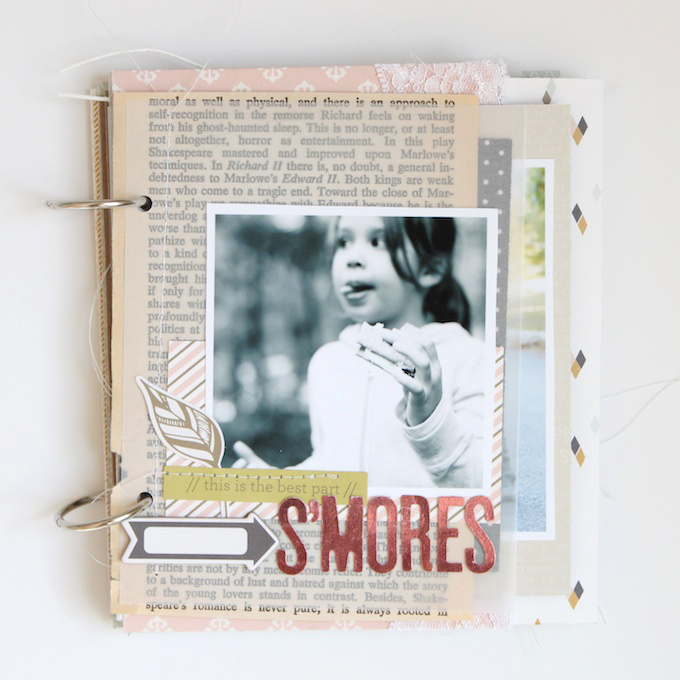 The foil alpha from the Gramercy Road collection is divine and adds the perfect pop to black and white photos and text! (Tip: add your titles starting right-to-left to make sure all of your letters fit in your space!)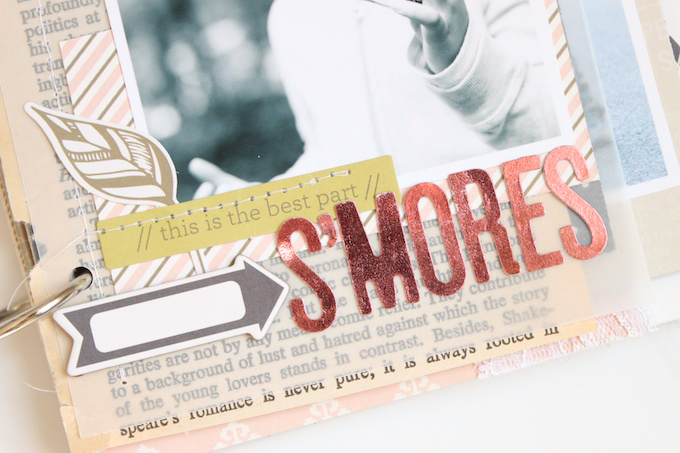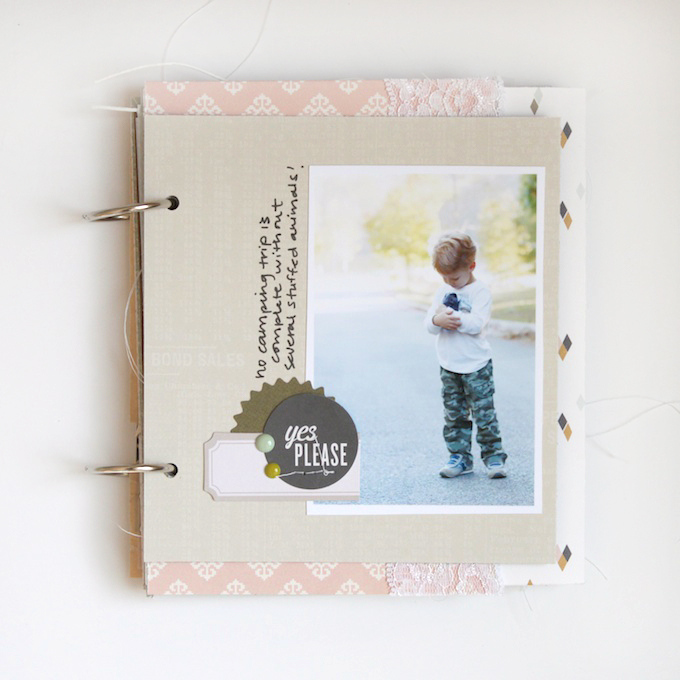 Trimmed labels and layered tags make the perfect addition to photos.  It's simple, but visually interesting at the same time!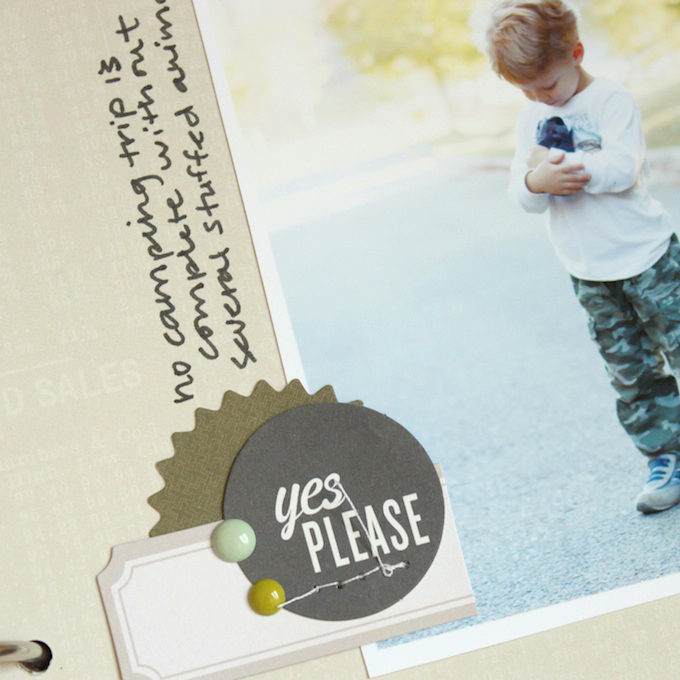 For some texture, I sewed on a piece of lace alongside a piece of pink paper.  I love the texture and femininity it adds to the page….especially with that photo of my sweet girl!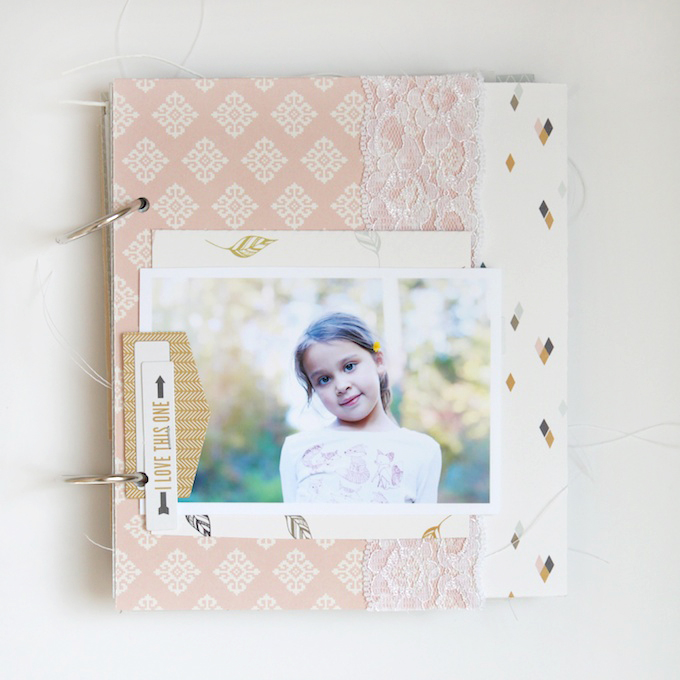 To make my mini a little interactive, I created several flip out pages, pockets and envelopes.  These are great because you can add in additional photos, journaling, etc.. without your album becoming too bulky.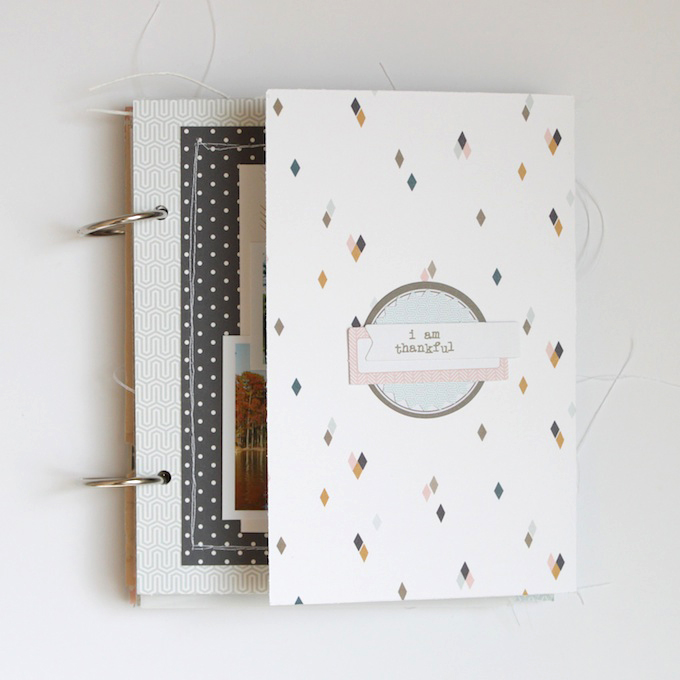 For this page, I trimmed my paper almost twice as wide as my book and then scored it about four inches in to create a flip out page.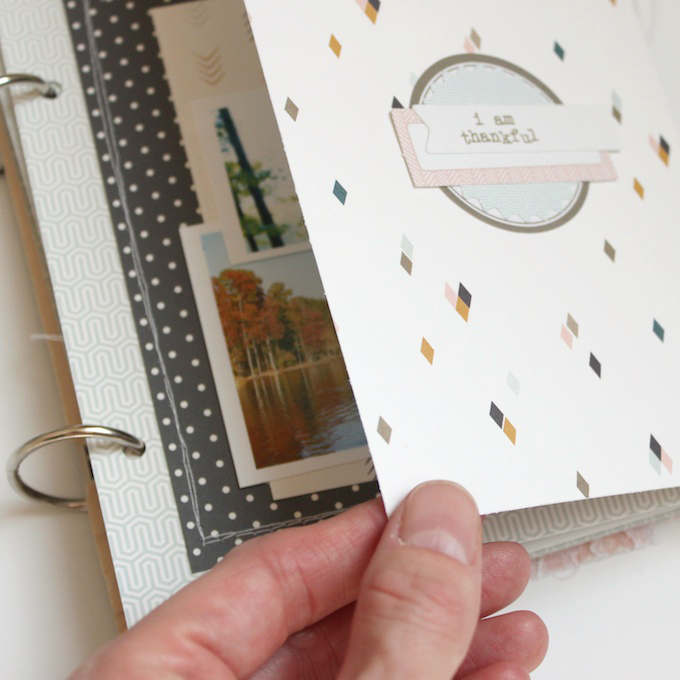 I sewed on a few layers on the inside of the page and added several photos and embellishments.  Pages like this are always my favorite!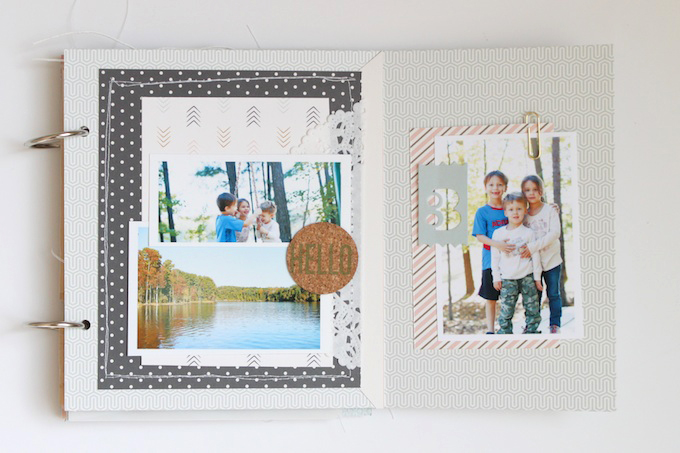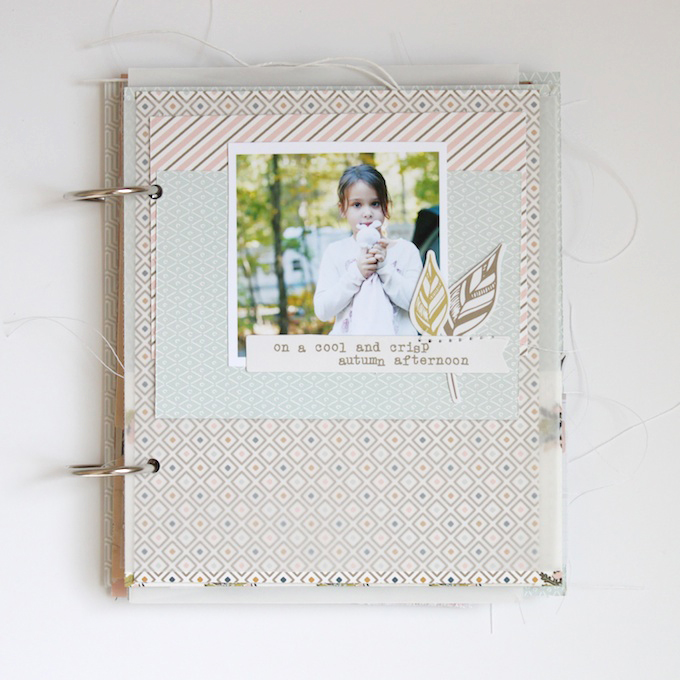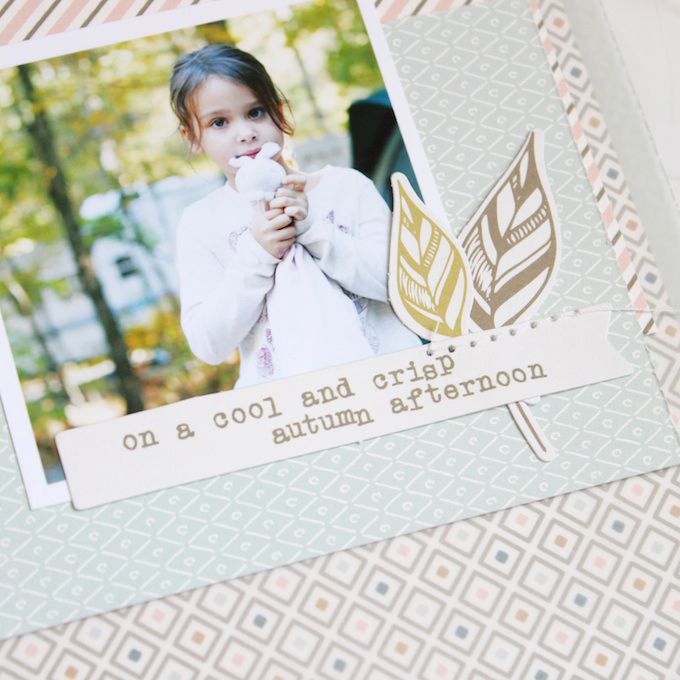 Here, I created a pocket by doing a fold similar to the page above, except this time I folded it along the bottom half of the page.  I then sewed the sides into place to create a little holder.  I slipped in a few more photos, tags and journaling.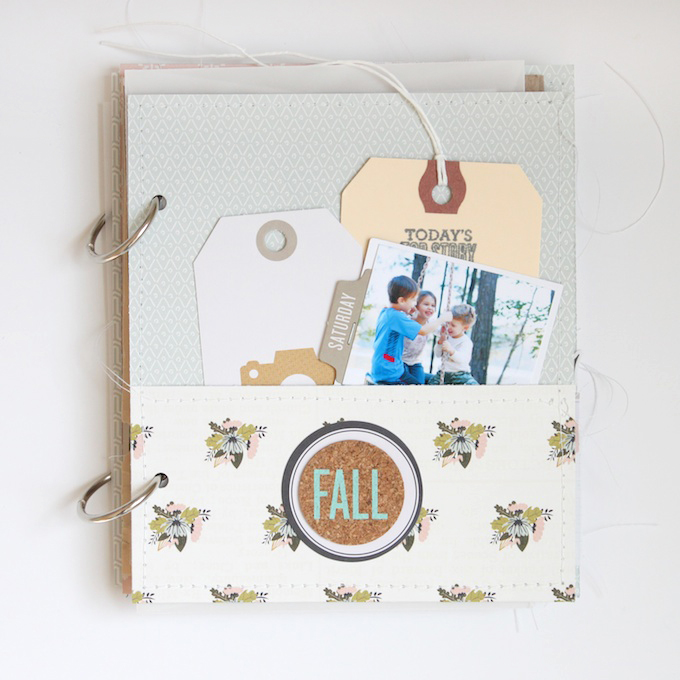 To finish the book, I created a vellum envelope and sewed on some alpha along the edge to act as a title.  I included all of the photos that didn't make the album, as well as a few pictures my daughter and son drew of our fall adventures!!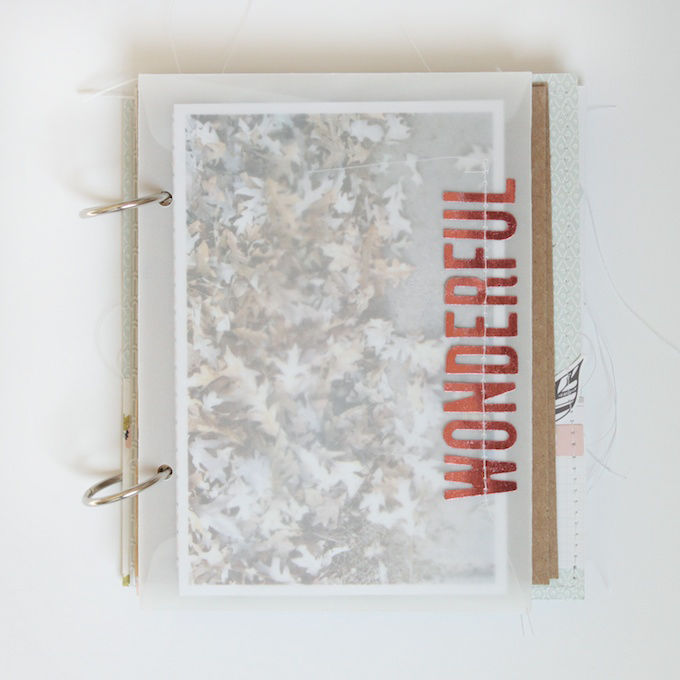 Thank you so much for joining me today!  I hope you enjoyed this little journey through my mini album!  I definitely enjoyed making it!!
Materials used | Gramercy Road for Gossamer Blue collection
[one_third last="no" class="" id=""]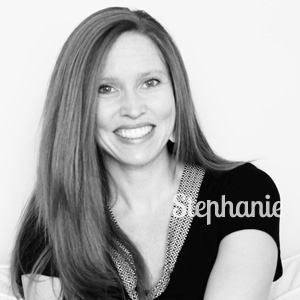 Blog | Instagram | Gallery
[/one_third]
About Stephanie
I live in North Carolina with my husband and two children. I started out with memory keeping through Project Life in 2011 and I have a new found love for mini books and traditional layouts. My style is simple and classic with lots of white space and occasional pops of color. I have a passion for photography and documenting those everyday moments.