Calendar cards are one of the quintessential staples in Project Life albums, and I'm happy to share that I've updated the shop today with the 2015 version of my handwritten calendar cards. You'll find both a Sunday-Saturday version and a Monday-Sunday version in the shop to fit your specific needs. They're just in time to be included in your 2015 album!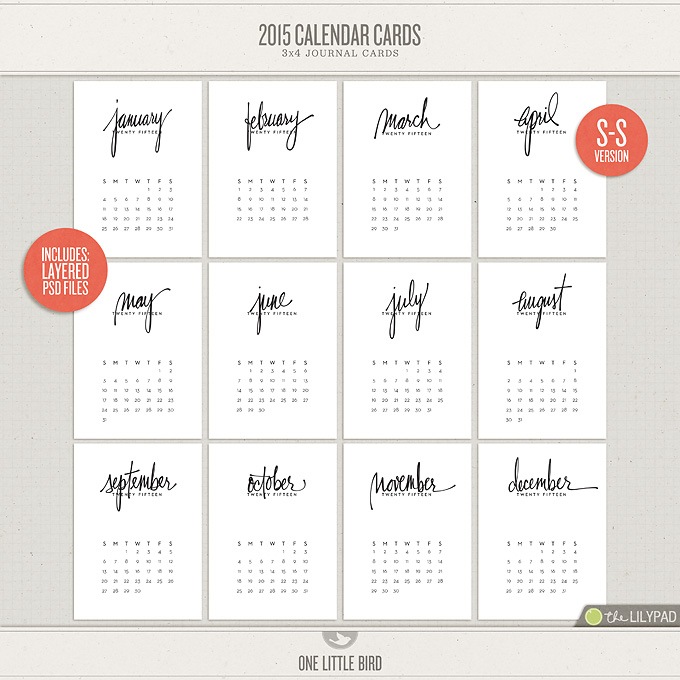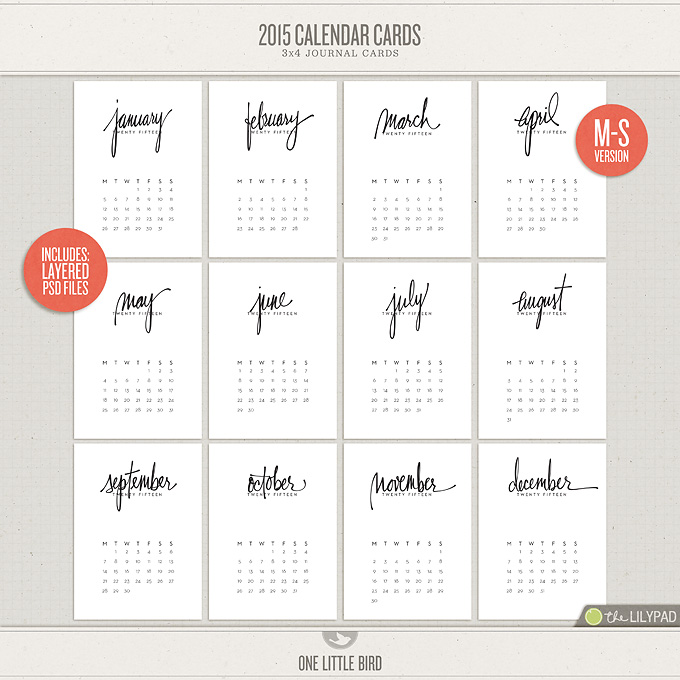 Each package includes the individual 3×4″ PNG files (sized 2.9×4″ to fit Project Life pocket pages), the layered PSD files so you can customize colors or use the card components in new ways. Also included are the printable 8.5×11″ sheets (layered PSD and easy-to-print PDF).
Early Bird Savings
Save 20% on either version of  my 2015 Calendar Cards through 12/21/2014.
Inspiration
I use these cards in a bunch of different ways – including the obvious (to mark the month in my Project Life album) – but I also keep a set printed out and stored in the front of the container I use to organize all of my journaling cards. I rotate the current month's card to the front so that I can reference dates while I work.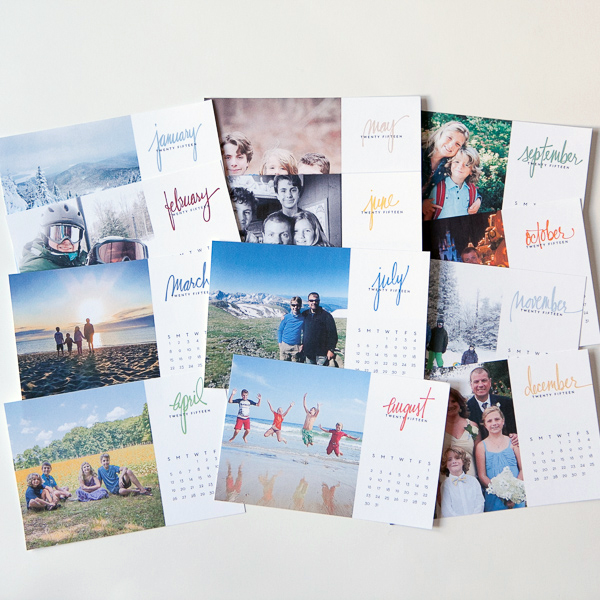 As I said above, the layered PSD files allow you to easily pull apart and repurpose the calendar cards like Lori did in order to create this 2015 photo calendar. The world is your oyster in this department, you could also use favorite quotes or scrapbook pages to make your own calendar.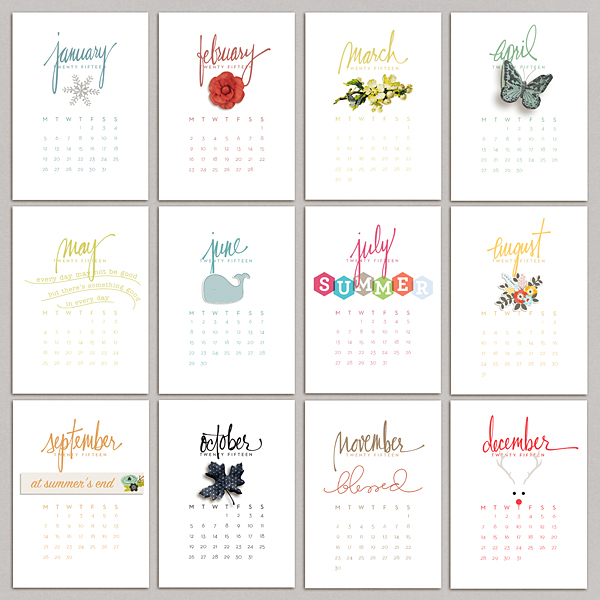 I also love this example from Jen showing how you can dress up each month using your digital supplies. It's a totally genius way to give each card a little bit of uniqueness while keeping the overall look consistent for your project. (These would make a great quick reference in your dayplanner, as well … so fun!)
I can't wait to see all the creative ways you'll find to use these in the upcoming year! Here's to an awesome 2015!