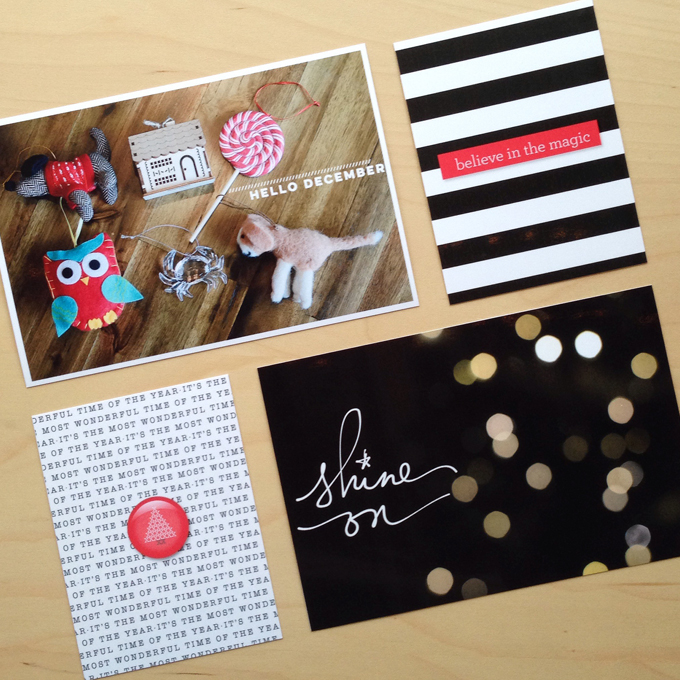 Hello, OLB friends! I'm Emily and I've been a weekly pocket scrapbooker for three years now with no end in sight! One of my three memory-keeping mantras is to keep it inexpensive, which means I'm very selective when buying digital products. When I do splurge I head straight to check out the latest from One Little Bird! I'm delighted to be a guest on the blog this month.
At the beginning of December, I was starting to feel a little guilty that I wasn't creating a separate album just for December memories like so many other scrapbookers do. I felt like maybe I wasn't going to capture the season well enough with just my weekly layouts. But then I got the There's Something About Merry papers, elements and journaling cards and knew right away that my weekly spreads could be as festive and capture all the moments of the Christmas season just as much as a separate album, but without another project looming over me.  The first thing that drew me into the TSAM collection was the colors! I loved seeing so much black and white! I'm constantly having an inner war between the side of me that loves colorful spreads and the side of me that wants minimal black and white spreads. Anyone else have this inner struggle? #scrapbookerproblems ;-) Luckily, I was able to find a balance in this layout.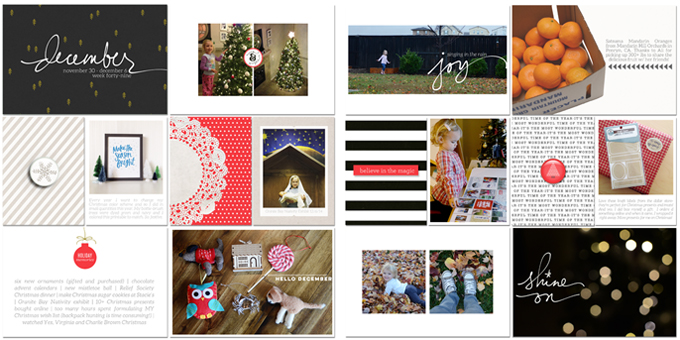 To create more white space in my layouts (white space is my favorite), I'll often put two photos next to each other in a 6"x4" pocket with plenty of white space around them. A lot of times, I'll add a little connecting element so it  feels more cohesive- in this case on the left side, I added a red circle label in between them and added a little Christmas saying.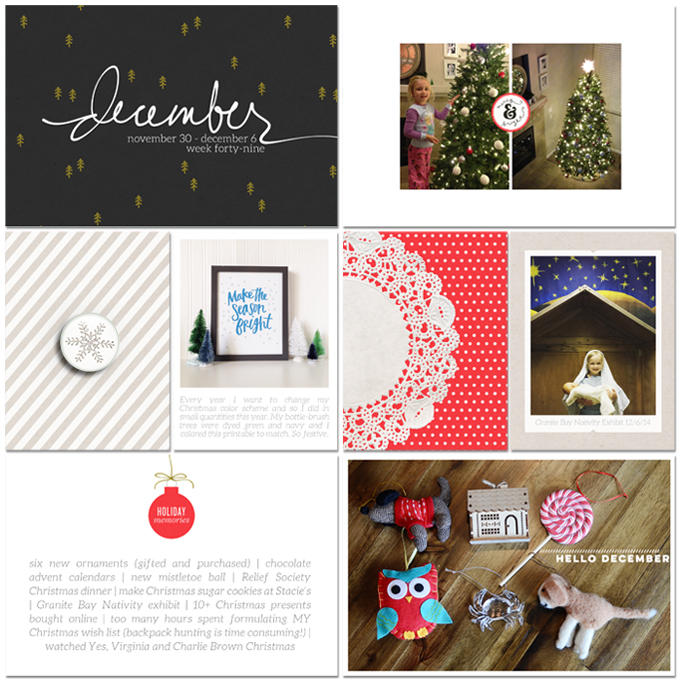 While creating this layout, I dove a little deeper into the world of drop shadows. As a digital scrapbooker, I had accepted that my pages will look flatter than traditional pages.  But when I saw the badges in the There's Something About Merry kit, I knew they needed some depth. Thankfully, I came across a thorough blog post on THIS blog (Thanks, Peppermint!) from 2010 :  Shadow Files: The Basics.  She opened up my eyes to new shadowing techniques! Check it out if you're interested in upping your shadow game. ;-)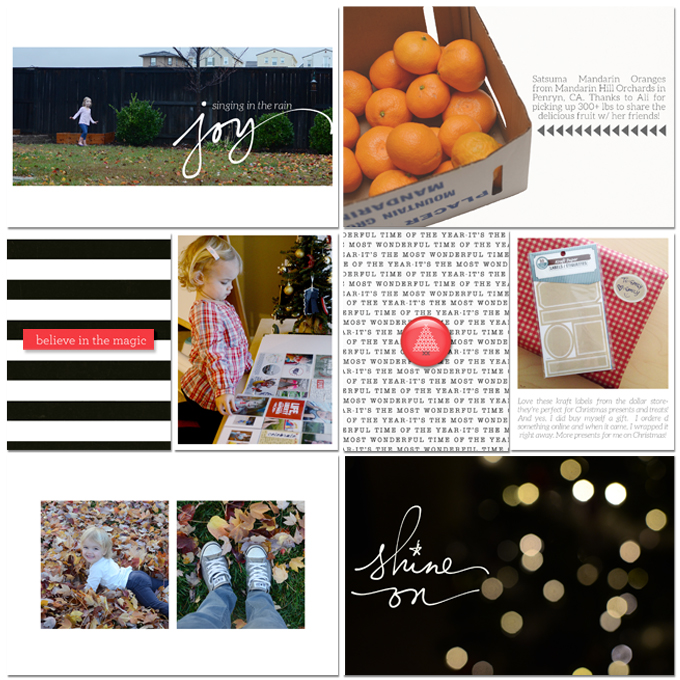 Finally, here's a little tip for you: vertical bars.  Lists are a great way to record a lot of information without getting too wordy and having to worry about sentence structure. I get bored with commas and bullet points (alt+0149 anyone?) so I have basically fallen in love with the vertical bar (I had to google it to find what its name was) but it's likely right above your Enter key and looks like this |. There's something so clean and minimal about using the vertical bar in a list, so it's my go-to these days. I used it as I listed our holiday memories on that cute journaling card.
OLB Products Used: There's Something About Merry papers, journaling cards and elements.
[one_third last="no" class="" id=""]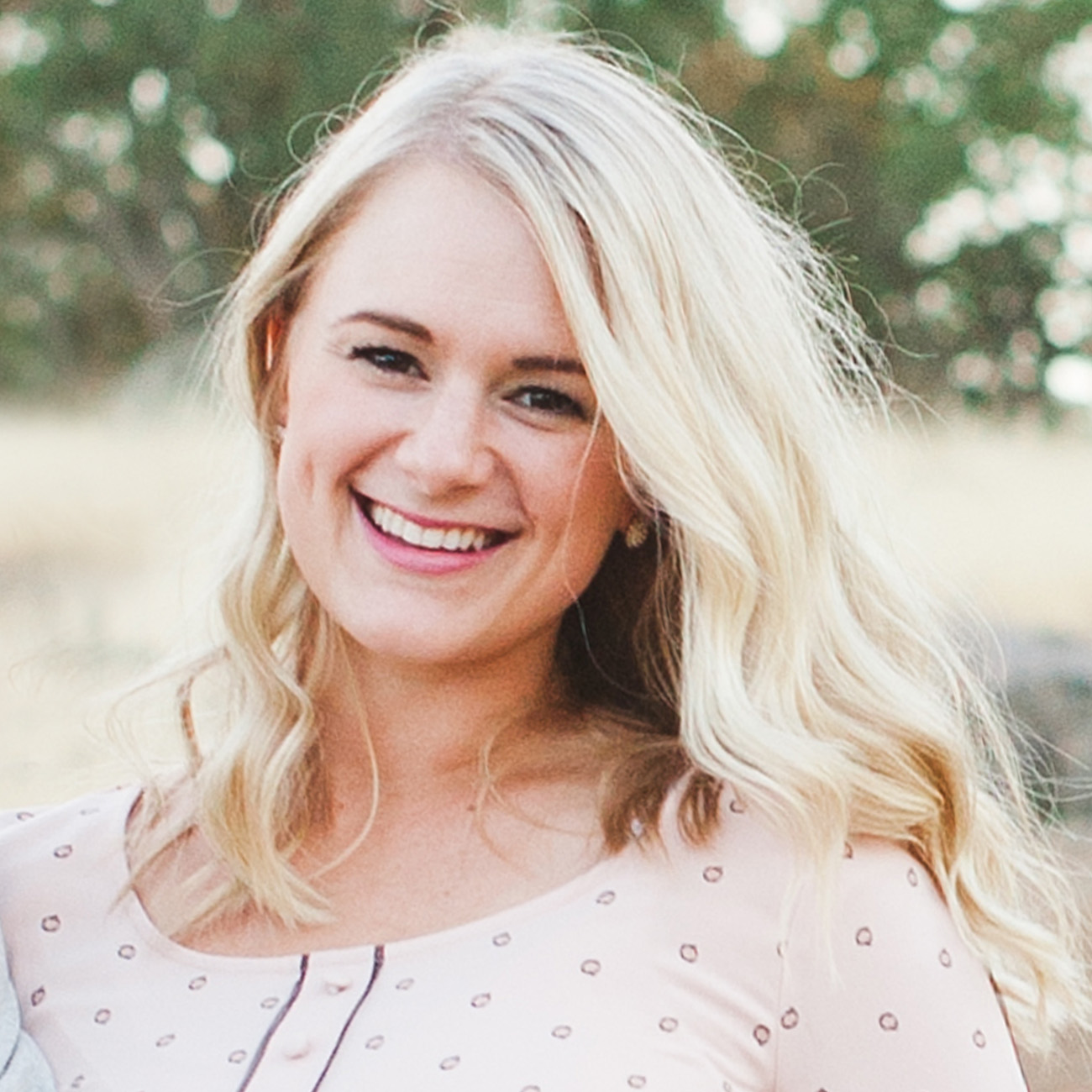 Blog | Instagram
[/one_third]
About Emily
Hi, I'm Emily Webster and from a young age, I've had mild anxiety about forgetting events and memories. I can't pinpoint why or when this started (maybe my future therapist can?), but on the plus side, it's turned me into a great recorder. In high school I was into calendaring and collages (weren't we all?) and once I took a Photoshop class in high school, I was hooked on combining my digital skills with my love/compulsion for recording my life. I'm a stay-at-home mom to two dimpled daughters- 4.5 and 2 and they give me plenty to record. I mostly keep them around because they look so good in pictures and say the cutest things. I can't live without pickled jalapenos, diet Dr. Pepper, television and my husband who just gets me.