I think it's safe to say that 2014 has been the year of the most change for me as a memory keeper, and it's also been one of my most fully documented years. My One Little Word for 2014 was focus and one of the class exercises in January included making a "more/less" type list of goals I had for the year.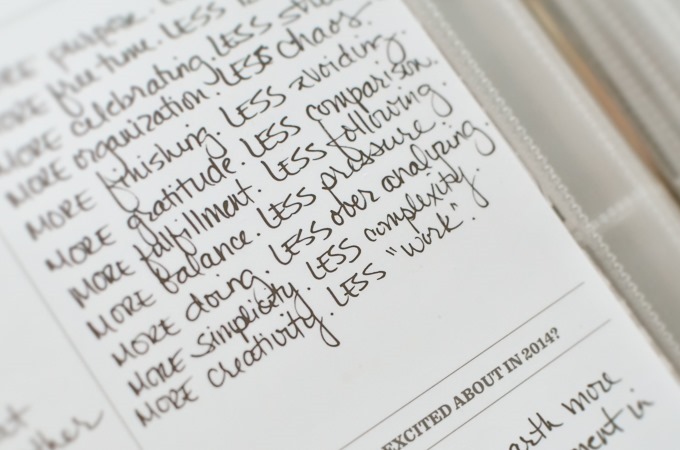 Looking back I was better with some than others – but it's a little telling that I tacked "more creativity | less "work"" to the end of my list almost as an afterthought, and that moment still stands out in my mind. I remember that I decided to put "work" in quotes because I already work in a creative industry so one could argue that creativity is almost my entire job description. I've actually argued that, myself, as my more personal projects have increasingly fallen by the wayside.
"But I CREATE scrapbooking products, and that's just as good."
I've come to realize that "creative work" and "creativity" aren't necessarily synonymous for me. Creative work has a near constant undercurrent of vulnerability – and while I don't subscribe to the philosophy that I need to make all of the people happy all of the time, I am acutely aware that as the owner of a creative business I need to make at least a healthy portion of the people happy the majority of the time or there will be no business to speak of. It's creativity with boundaries. It's creativity with a side of over-analyzing and anxiety.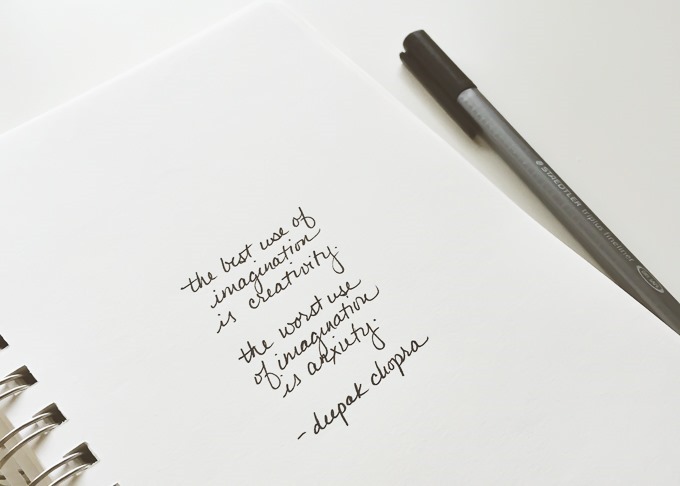 With that in mind I made a conscious effort all year long to be careful that I didn't only engage in creative projects that were directly related to my "work", and as a result I've experimented with a lot of new things and explored ways to combine digital and paper so that I still get all the comfort of my digital techniques, but I also spend time outside my comfort zone and (maybe most importantly) away from my computer screens.
Most recently I welcomed glitter into my life and that means I'm probably going to have to print a retraction on my About Me page. I'm still not over the moon about glitter, but I no longer want to see it banned from the Universe.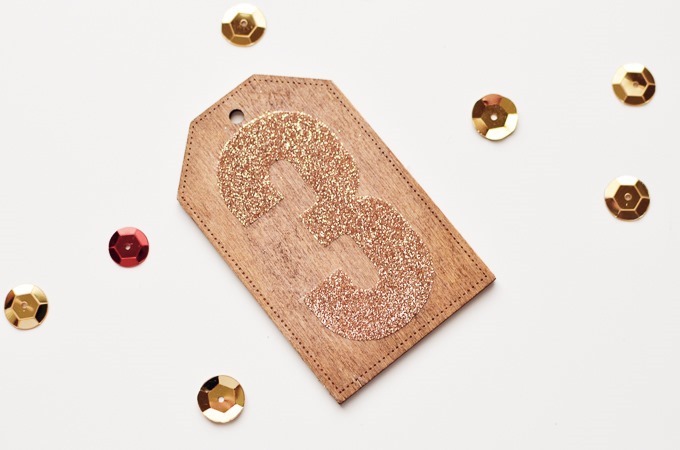 Yesterday morning I hand-glittered this 3 for my December Daily album – just me, some double-sided adhesive paper and a giant bottle of loose glitter and I lived to tell the tale. The fact that I made it to day 3 on a December Daily album was a first for me, as well. And this tag went into a shaker pocket in my album, which I had also never attempted before. I mean, loose stuff PLUS sewing? Have I reached that level of crafting? Am I qualified for that?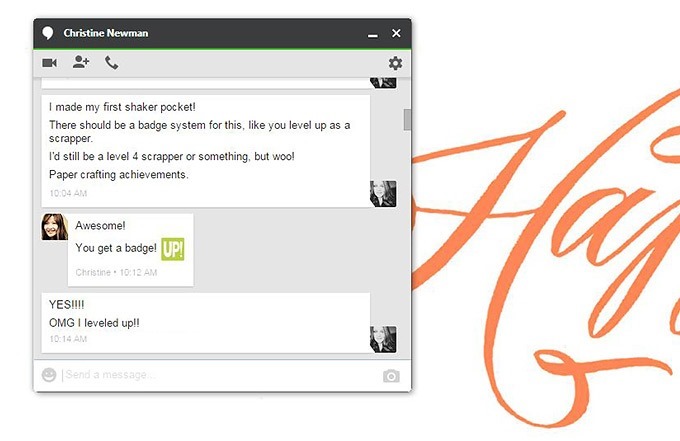 Which got me thinking about "leveling up" when it comes to creativity.  If I think of creativity as a game then I've been leveling up my character this year simply by playing more regularly. I try and I fail, I try again and succeed – and as a result it's become easier and easier to conquer challenges and less intimidating tackle new projects. All of these things I've experimented with have changed the landscape of my creativity – as well as my office – and I'm only limited by the things I haven't yet chosen to learn. That sort of creativity without boundaries has been an invaluable addition to my personal life and as a result I've felt more clarity in my work life this year.
As I look forward to 2015, I'm committing once again to this idea of leveling up by showing up and playing the game, and I hope you'll join me in being more aware of these little creative victories as they happen in your own crafting adventures and that you'll even share them with me as you #levelup and conquer something new. Because gathering an army of Level 100 scrapbookers wins the Internet, I hear.