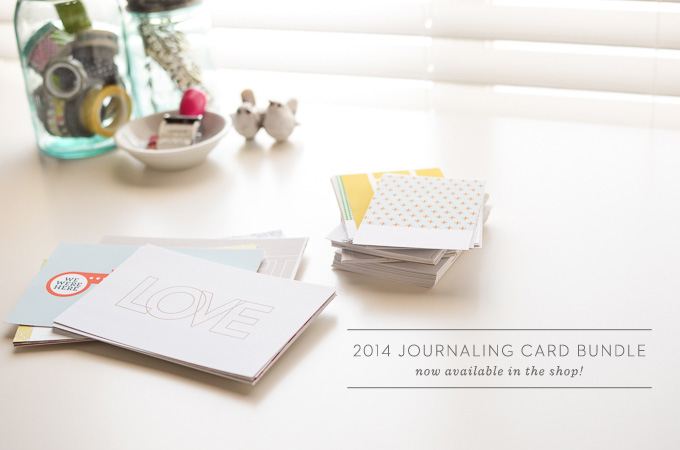 In 2014 I made 27 individual printable journaling card packs – for a total of 242 card designs. (And I think that I said "No, this one is my favorite…" with each one.)
Just like last year I've bundled up all of these journaling cards into one BIG listing in the shop – so you can add the entire selection of cards to your product collection in one easy-to-purchase little package, at a deep discount. Whether it's your first year pocket scrapping or your fifth, it's a great way to expand your memory keeping toolbox.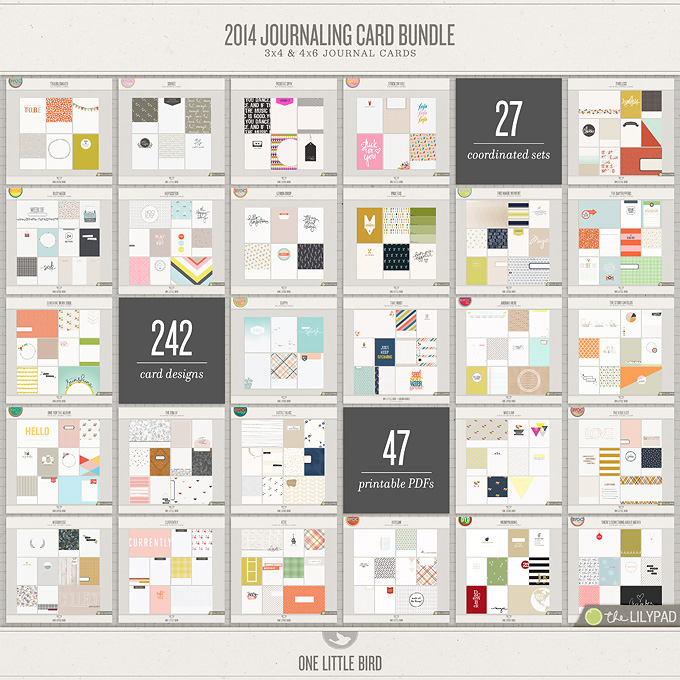 Quarterly Sale + Birthday Celebration
The Lilypad is celebrating it's 8th year in business, so right now my entire shop is on sale for 30% off and there are also a lot games and chats that will be happening this weekend in the forums, as well as prizes that will be given away to lucky participants who take part in the birthday festivities. It's a whole lot of fun happening under one virtual "roof" so stop by if you have the chance! Sale ends 1/19/2015 (don't miss it!).