Hi there! It's Aimee here with some Gramercy Road goodness. I don't know about you, but I have absolutely been run off my feet this holiday season. I have had ZERO time to scrap let alone anything else around the house. Lucky, I have such a sweet husband who is always willing to pick up the slack in the kitchen – hence today's layout: My Husband Bakes.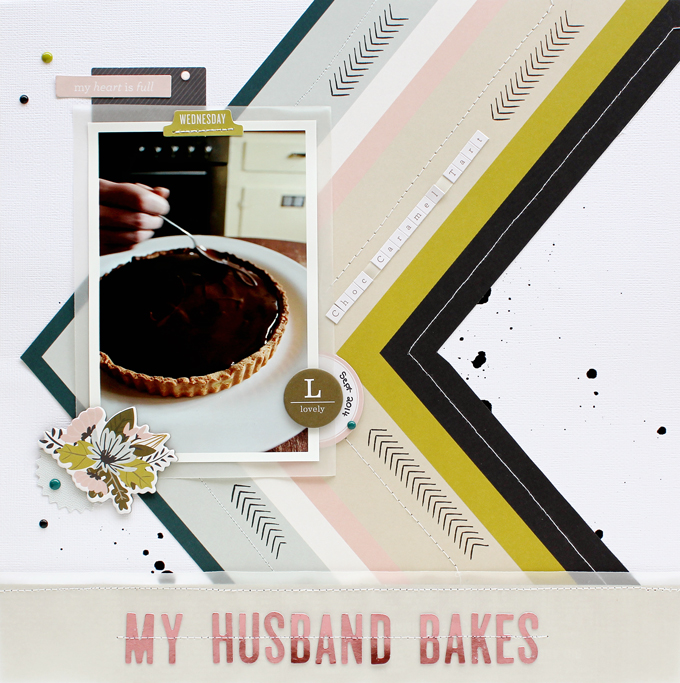 I have mad love for this layout. To me it walks the fine line between masculine and feminine with the graphic edge I am so known for. I must admit it wasn't my idea to take a section of the West Seventh paper. I've been seeing a ton of great layouts where they used one section or another and I REALLY wanted to give it a go myself.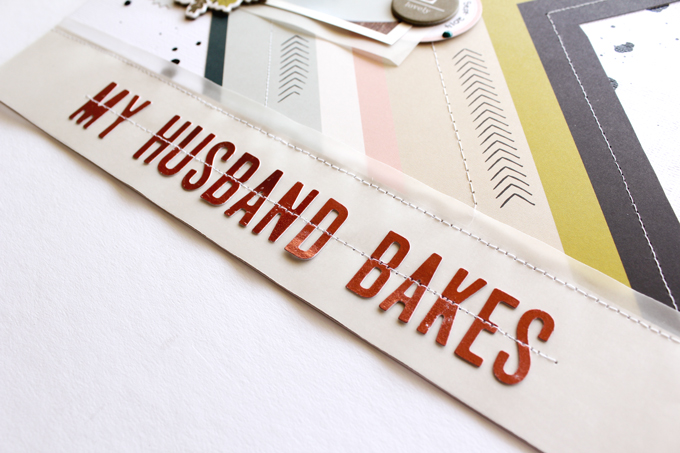 I used a strip of Tupelo Ridge paper along the bottom and stitched a wider band of vellum over the top, thinking I would create more contrast for my title. I love the effect, but I don't know it if was really needed. The great thing about the rose gold alphas is they change color depending on the light. At times they can even look copper, which I love.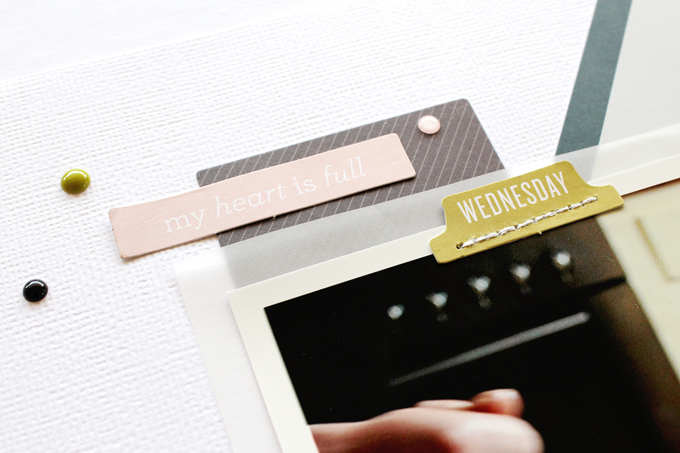 *Cough* exposing some of my feminine side there. To be fair there wasn't a "my stomach is full" piece in the ephemera pack. Both were equally true that day so I guess it doesn't really matter too much.
I am really proud of myself for going to town with the layers on this layout. First, I inked up the background and stitched down my cut paper. This certainly helped to add definition. I built it up again with the arrow stamp from the Gramercy Stamp set, to add a little more black to the page and to reinforce the movement established by my 'arrow' paper. Then I added my die cuts, labels and chipboard in stacks.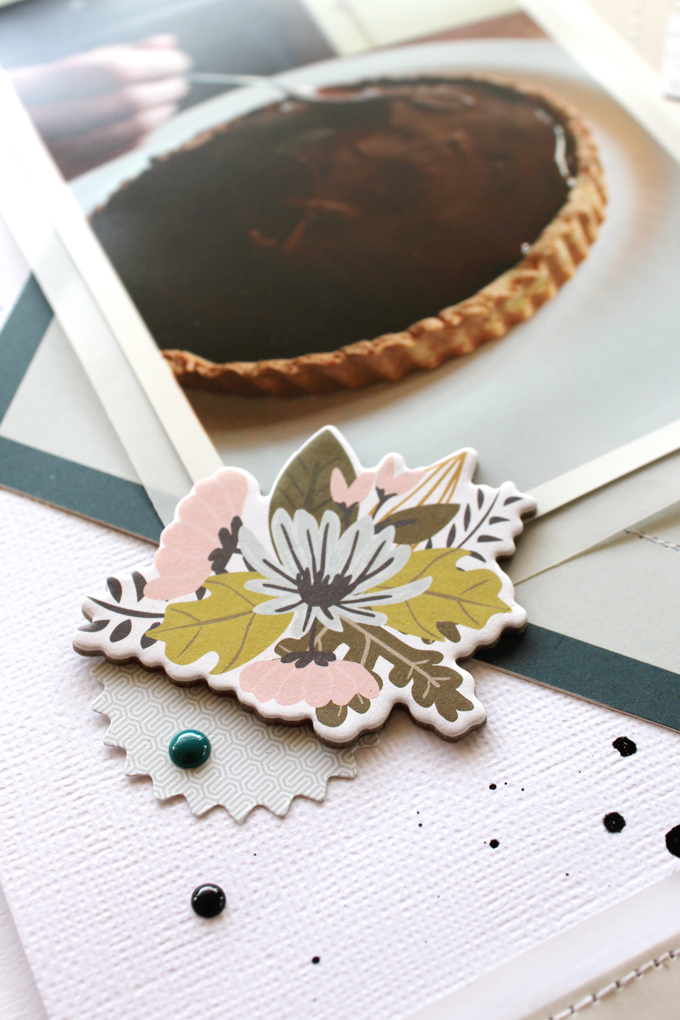 Finishing the whole messy look off with a liberal smattering of enamel dots (Don't worry about me, I already ordered more). You can never have too may enamel dots in your collection or on your page. It's just an infinite truth.
Well that about wraps it up for me today. Thanks so much for stopping by, I really do hope you like this page as much as I do and that I might have inspired you to have a play with the West Seventh paper, just as so many people have inspired me. Until next time.
Aimee xx
[one_third last="no" class="" id=""]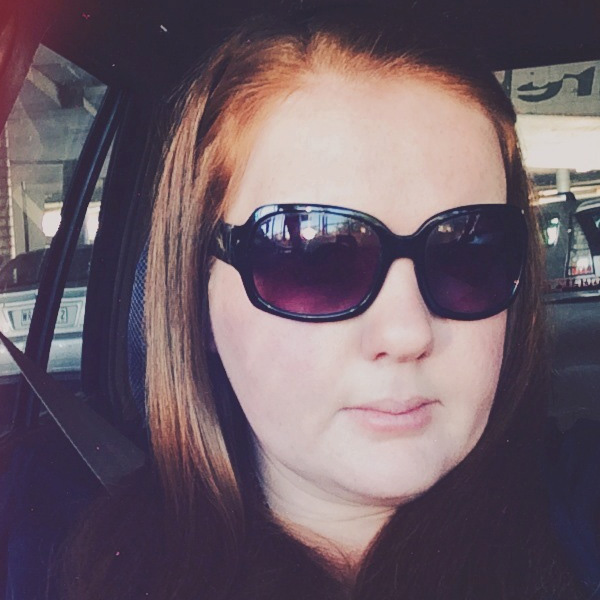 Blog
 | 
Instagram
 | 
Gallery
[/one_third]
About Aimee
I am newly wed living in Australia with my husband and our tonkinese cat, Mica. I live a pretty happy existence scraping by day and running our web design company at night. I am fairly new to scrapbooking. I started Project Life in January 2013 and digital scrapping in July of that same year. I have only been page scraping since the start of 2014. I like to think my style is clean and modern.