Hey guys!  Donya back with another spread from my 2010 album.  The one I've been slowly completing over the past year.  It's been so much fun to look back at these photos of my first born from when he was little.  Just about 6 months old here!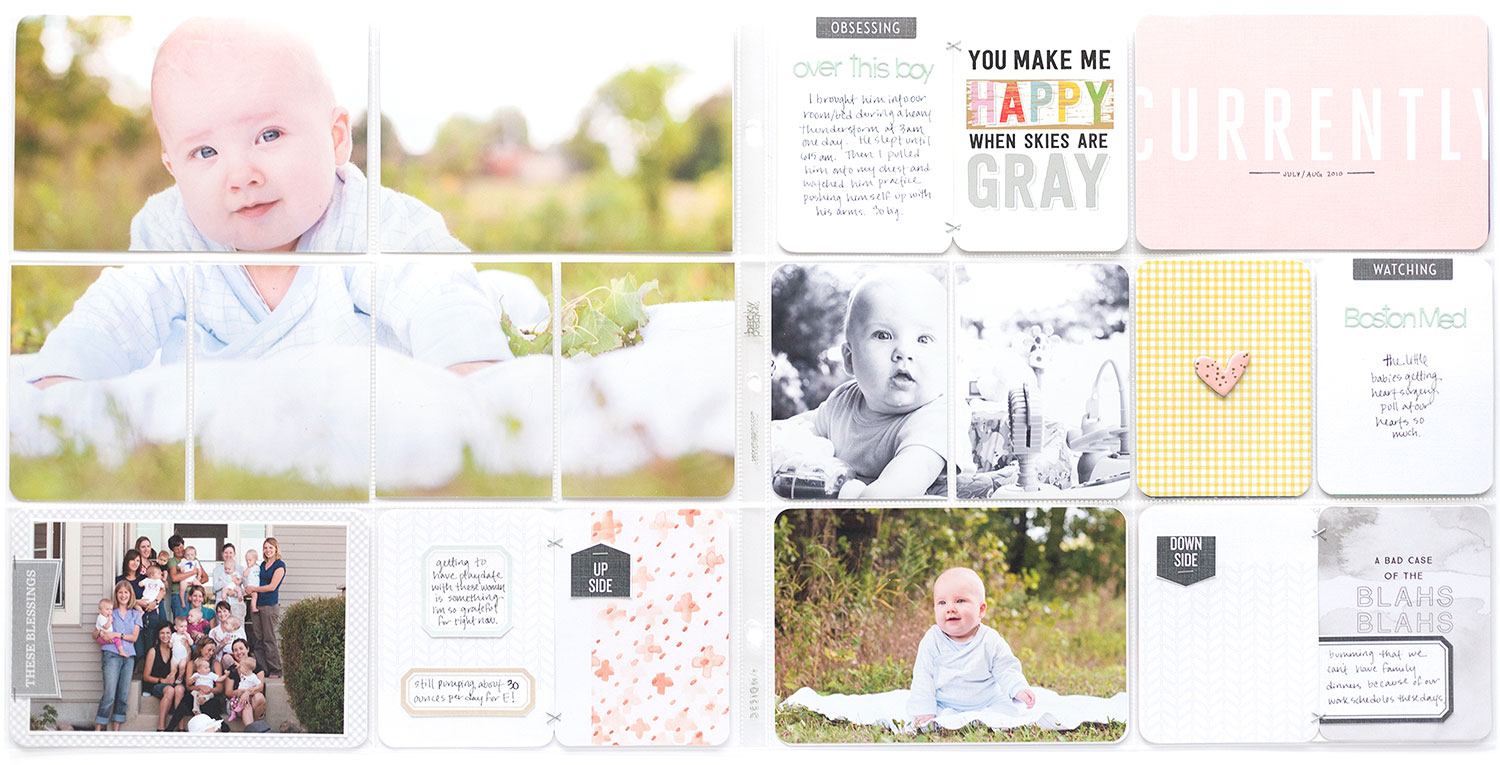 Since I'm completing this album 5 years after it happened, the journaling does not come easy.  For me, I've found that searching my email is the best way to find the details from that time period.  So after scrounging up a few memories, I decided to let the prompts from the Currently Journaling Card set and elements of Silver Linings to lead my journaling in this spread.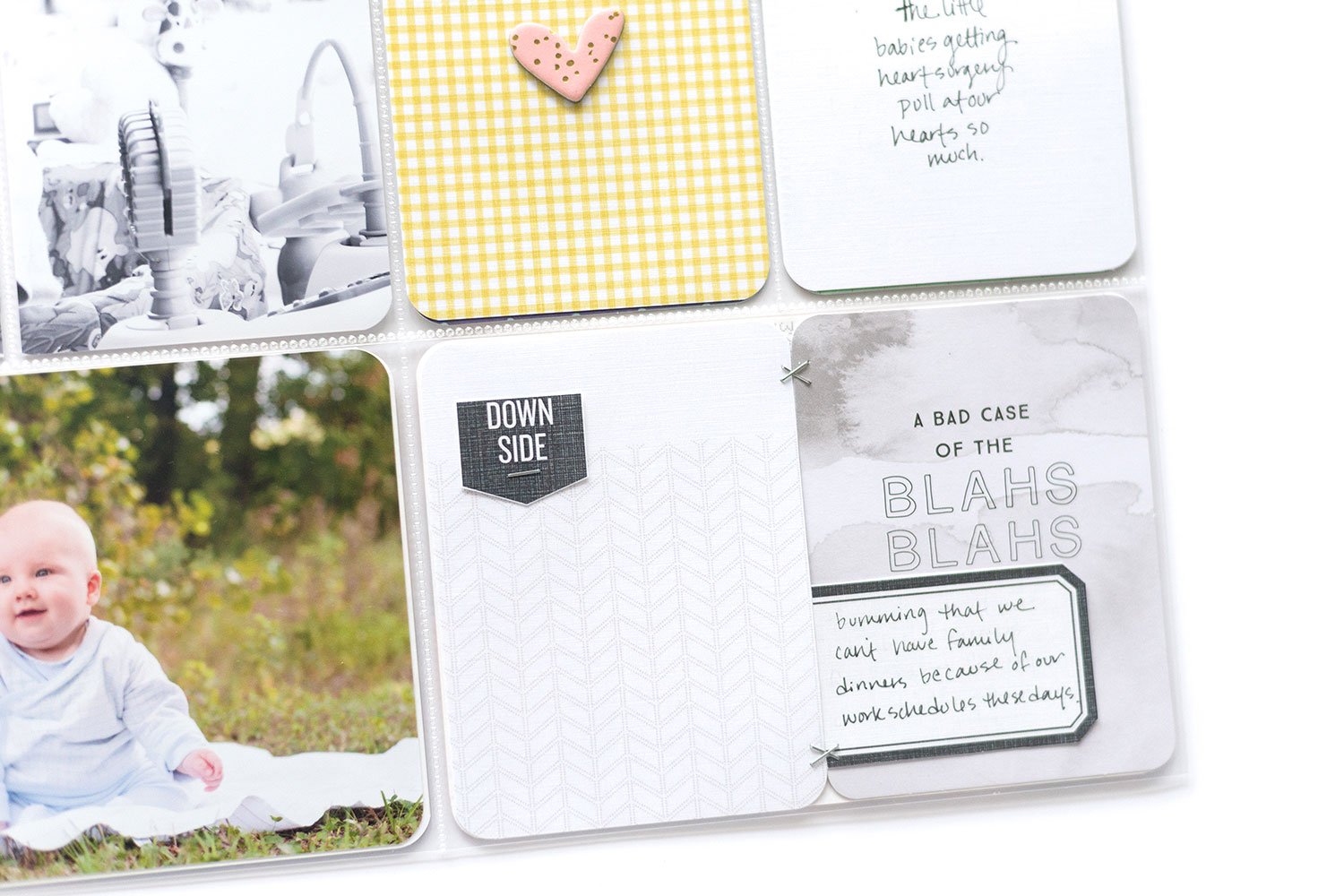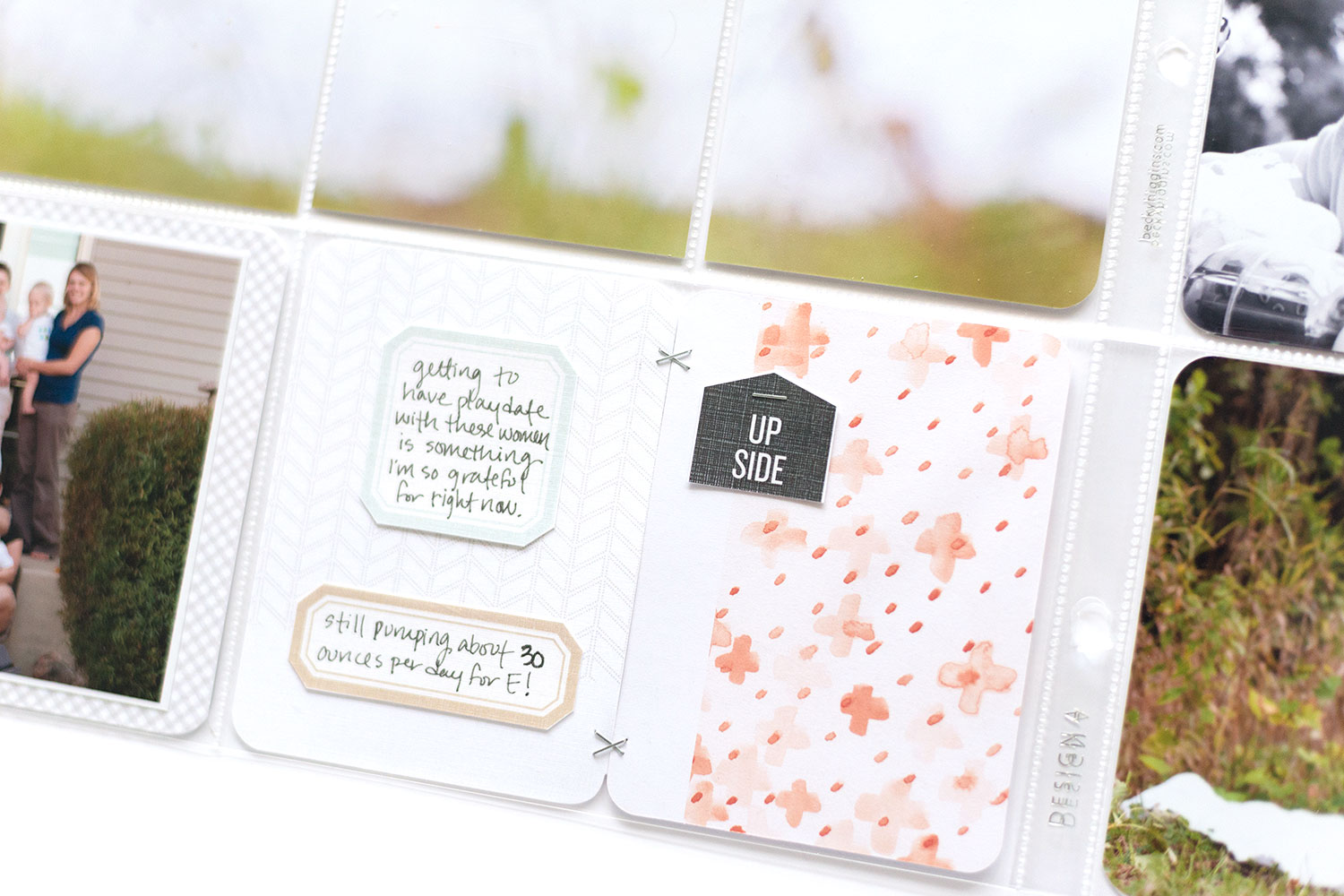 I used the "up side" and "down side" word strips and a few labels from Silver Linings to talk about some of the good and bad memories from those days.  I had originally intended to print the word strips out on white cardstock, keeping it very clean and simple, but in the end I cut them out and attached them to other patterned journaling cards using a stapler.  The light chevron print is found in the Currently set, while the other two are from past Studio Calico kits.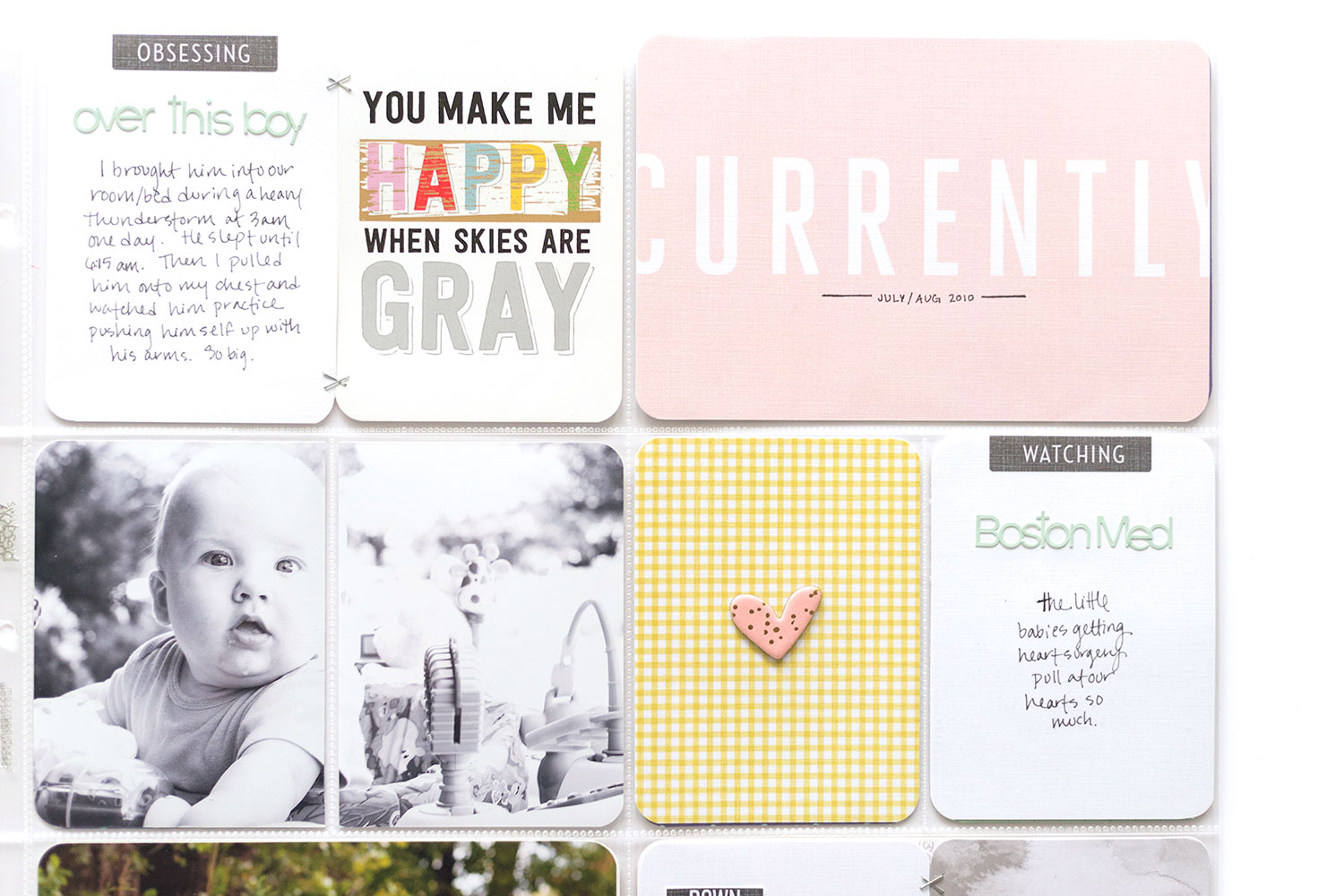 Another two cards that guided my journaling for this spread were the "obsessing" and "watching" cards.  I added alpha stickers and a bit of journaling to both to complete the cards.
The original gingham card had a bit of white space at the bottom, so I enlarged it in photoshop slightly to cover the full 3″x4″ area before printing.  I love how using digital cards gives you the flexibility to adjust things as needed.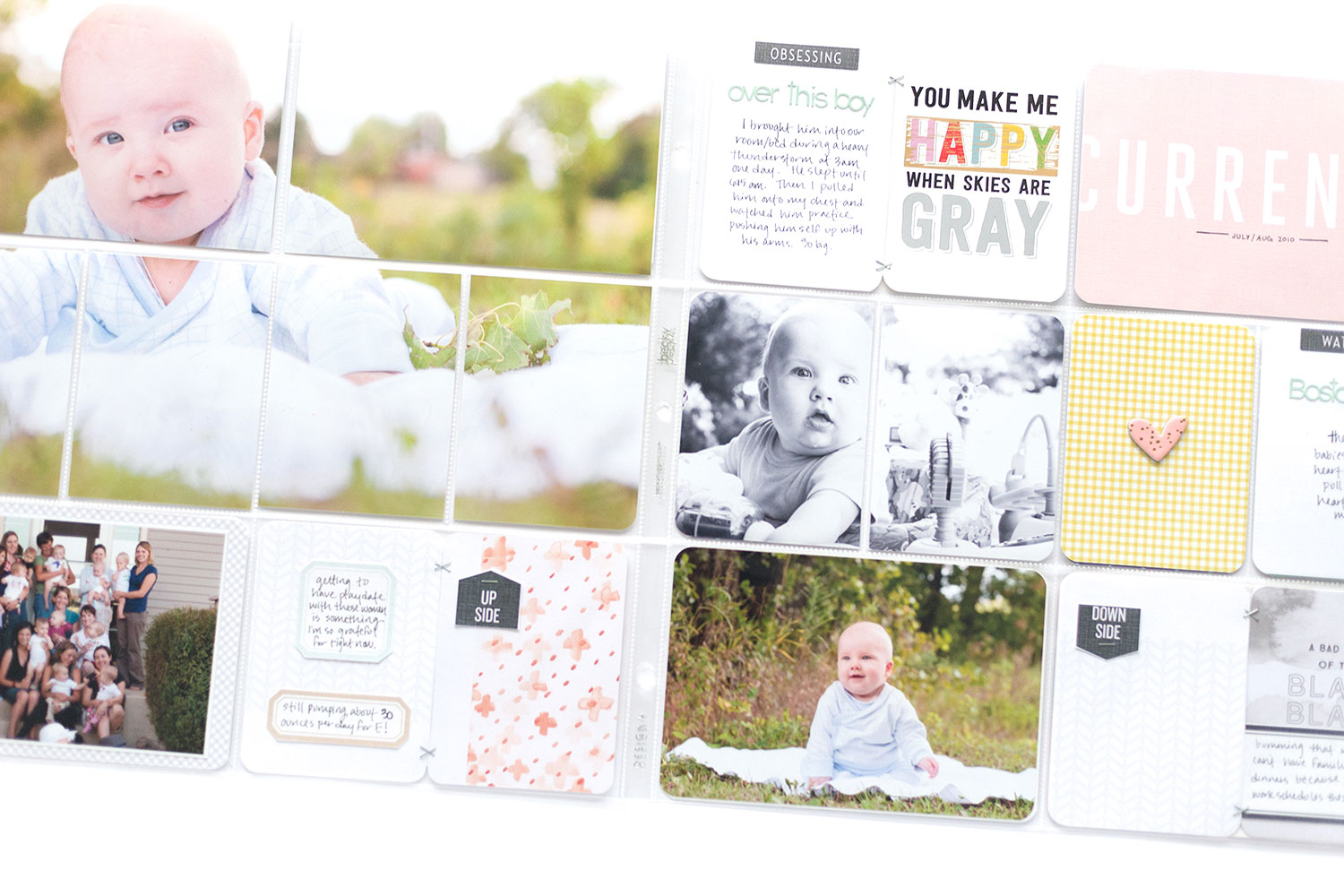 And that wraps up another spread!  Happy memory keeping!
Supplies Used: Tiny Attacher by Tim Holtz; assorted cards, alpha stickers, and heart embellishment by Studio Calico monthly kits; Currently Journaling Card Set and Silver Lining Digital Elements by One Little Bird.
[one_third last="no" class="" id=""]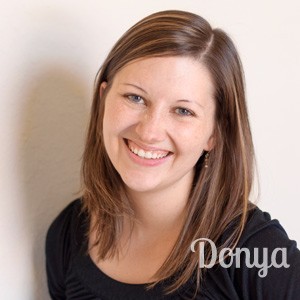 Blog | Instagram | Gallery
[/one_third]
About Donya
I live in Houston, TX with my sweet husband and two adorable young boys. Pairing photos with stories is my passion. I re-discovered scrapbooking a few years ago and have found it to be the perfect creative outlet for me. Besides scrapbooking, I love to renovate and decorate my home, attempt to garden, and be outside as often as I can.