In 2014 I received an email from a customer asking whether I had ever considered doing a kit about coffee … or reading … or coffee AND reading, even better! And the truth was that I had spent some time brainstorming both of those topics separately and nothing really took enough shape for me to move forward with either one. But together, they're two of my favorite things. Because there's nothing quite like settling into a cozy spot with a cup of coffee and a book you've been positively dying to read.
This week I've updated the shop with the High Street Stories digital kit and the coordinating journaling cards. There's enough in here to pay homage to your caffeine addiction and your love of the written word – both together and separately.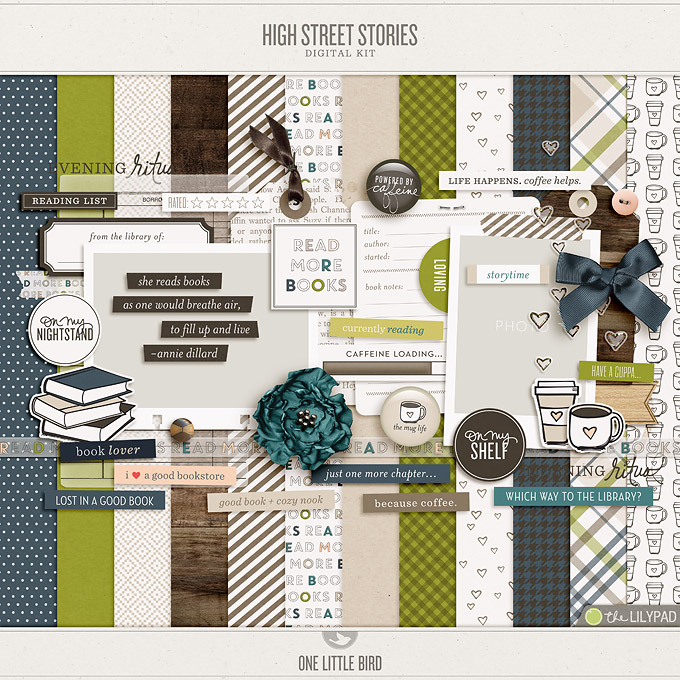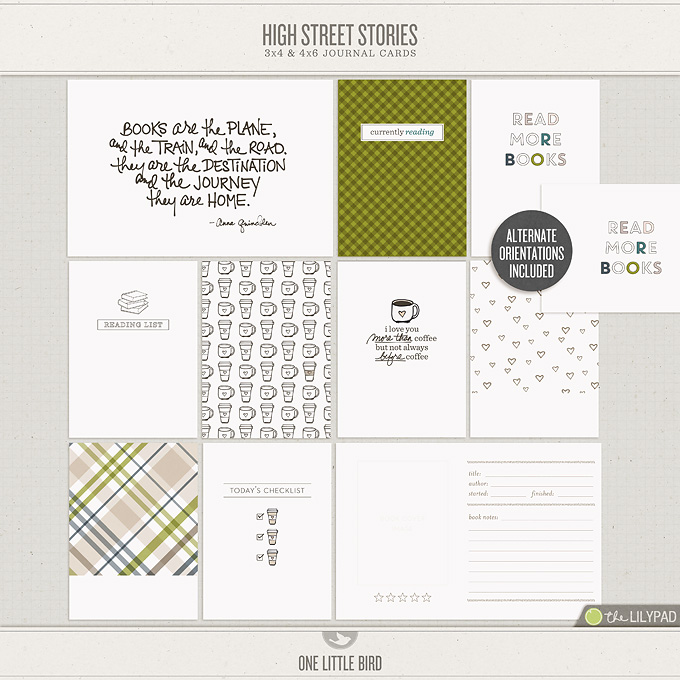 Early Bird Savings
You'll save 20% on my High Street Stories Kit and the High Street Stories Journal Cards through 2/1/15 – or receive the journaling cards free when you purchase the kit.
Inspiration