Happy New Year everyone! A couple of days ago I was talking to a member of The Flock about how I know it's purely psychological, but whenever January 1st comes around I feel as though I can let go of any guilt I may be feeling about the goals, tasks and dreams that I didn't finish and then file them under "totally new things" for the upcoming year. And she summed it up perfectly by saying "It feels like a new beginning instead of an old failure."
Exactly.
A New Year is all about reflecting on what worked, tweaking what didn't, and starting over with the wide-eyed optimism that comes along with having 365 brand new days to tackle the world. Today I've updated the shop with three new items for the January BYOC that are perfectly suited for documenting new beginnings and focusing on the bright side of everyday life.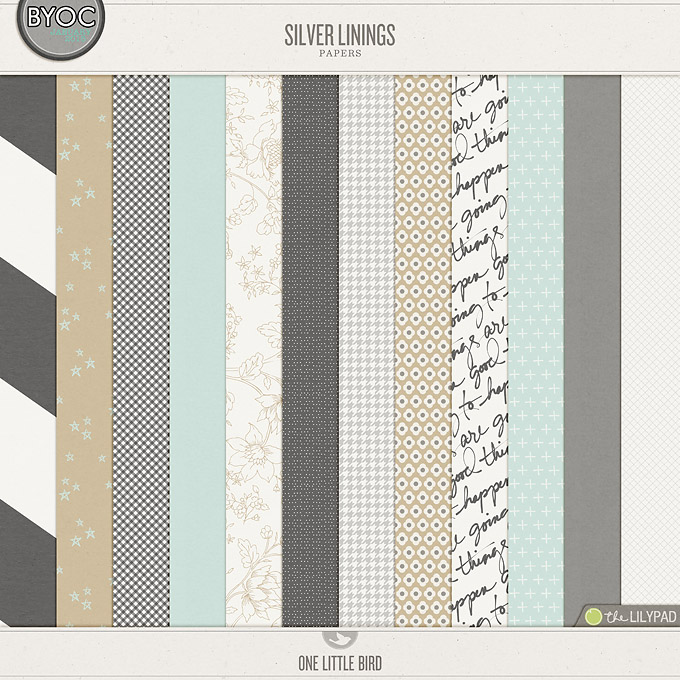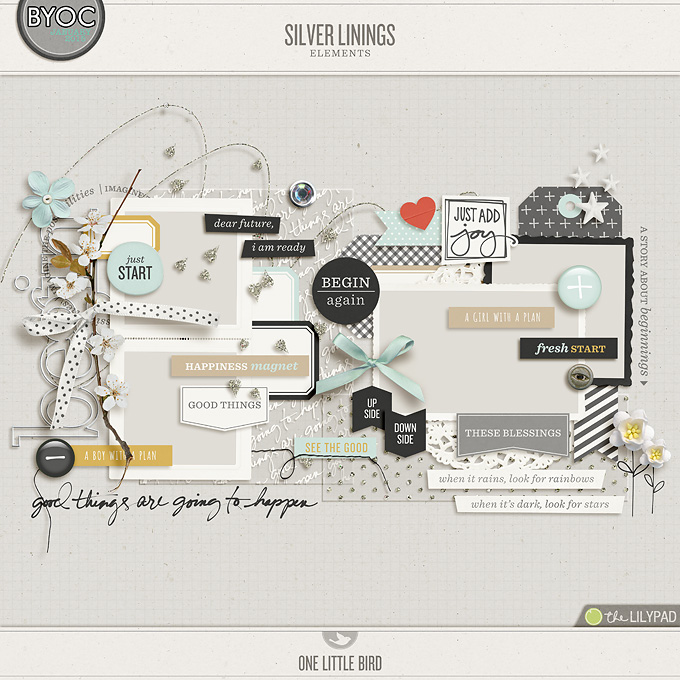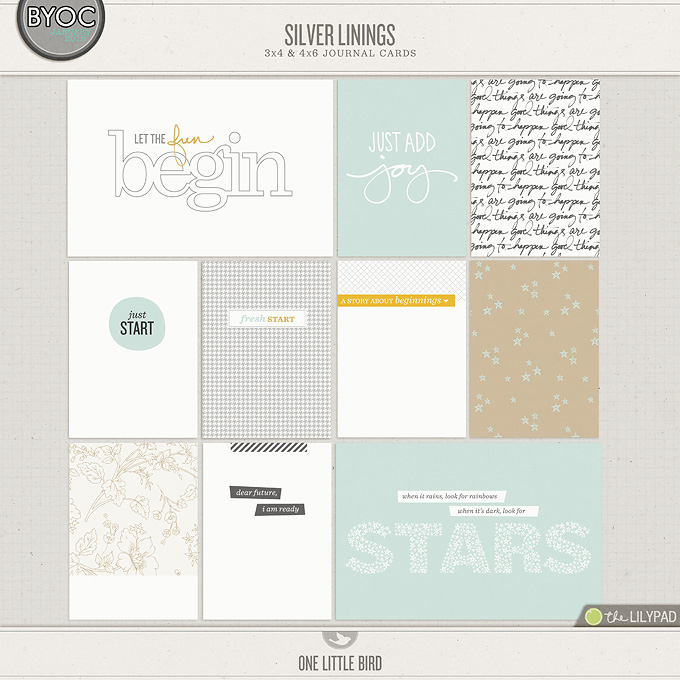 Save 20% On These New Releases
All of the products in my January BYOC collection are 20% off through 1/4/15. Cage Liner subscribers also access to an exclusive subscriber bundle for a limited time. See below for details!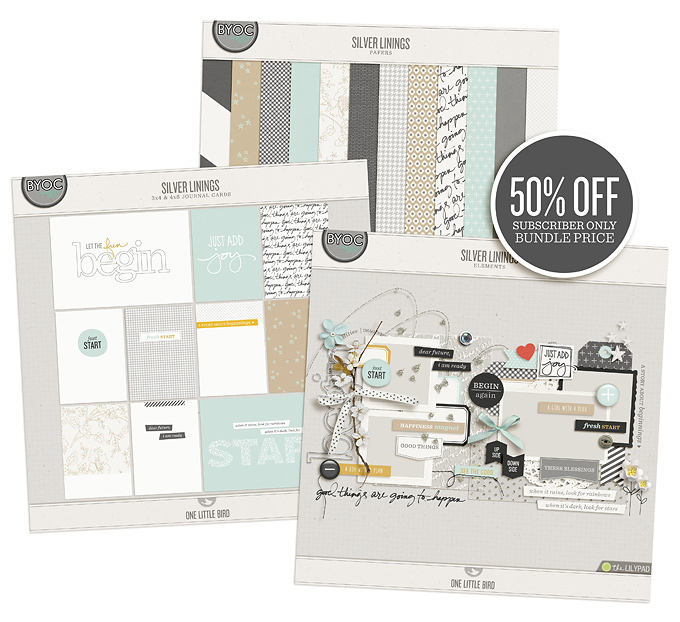 Cage Liner subscribers, check your latest newsletter for your special offer to purchase the entire Silver Linings bundle at 50% savings. Not yet a subscriber? Subscribe now to receive an invite of your very own (as well as access to other One Little Bird sales and special offers throughout the year).
Note: This offer cannot be combined with any other offers or coupons – including Buy More, Save More discounts.
Inspiration