This week is coming to a close (hooray for Fridays!) and today I've updated the shop with three new digital products – the Halcyon collection of papers, elements and printable journaling cards.
We're still in the throes of winter here in Wisconsin, but the dreary gray January skies have given way to a February with more blue skies and sunshine – and even the occasional "warmer day", depending on your definition of "warm", of course! This month's BYOC palette reminded me of those sunshine-filled, happy moments that provide some much-needed respite in the middle of the gray days – whether you choose to interpret that literally or metaphorically. My hope is that the included word art centered around beautiful days, moments of light, carefree abandon and the simple little things that make your heart beat a little faster will inspire you to tell stories about the things, both big and small, that make you feel as though the skies have opened up and you're basking in the warmth of all the lovely blessings in your life.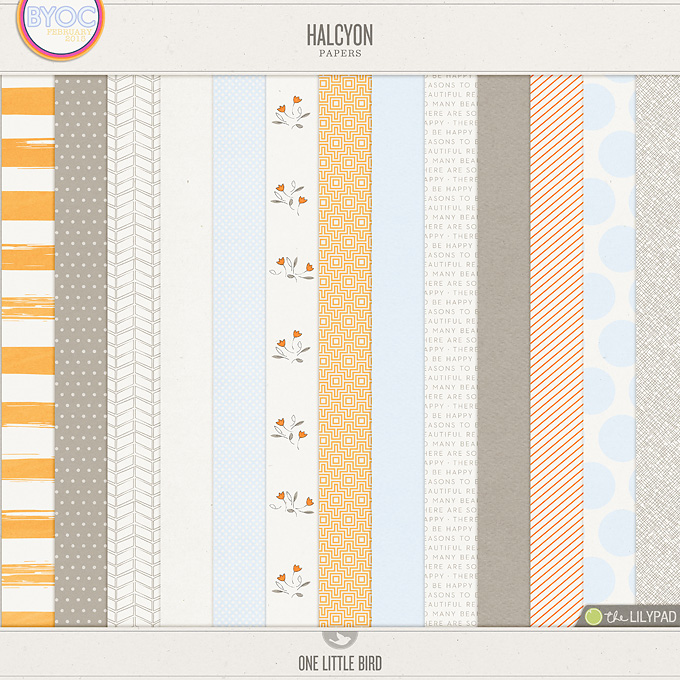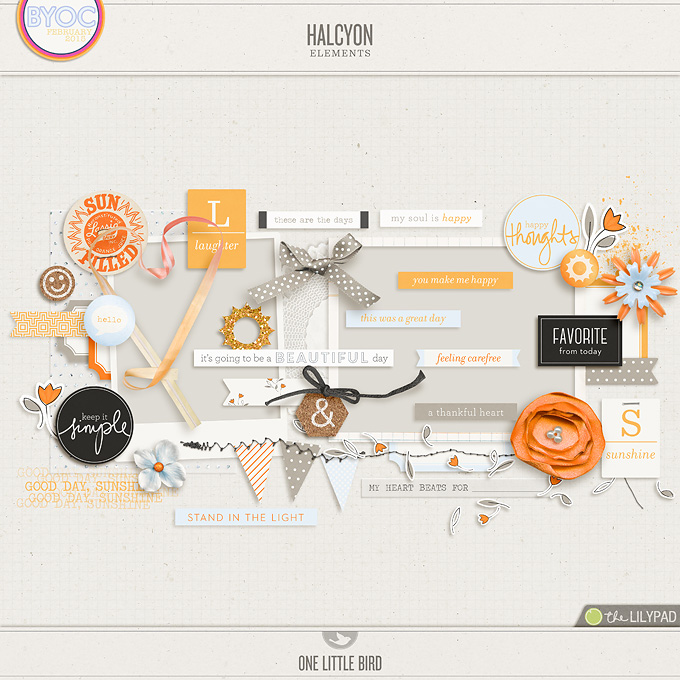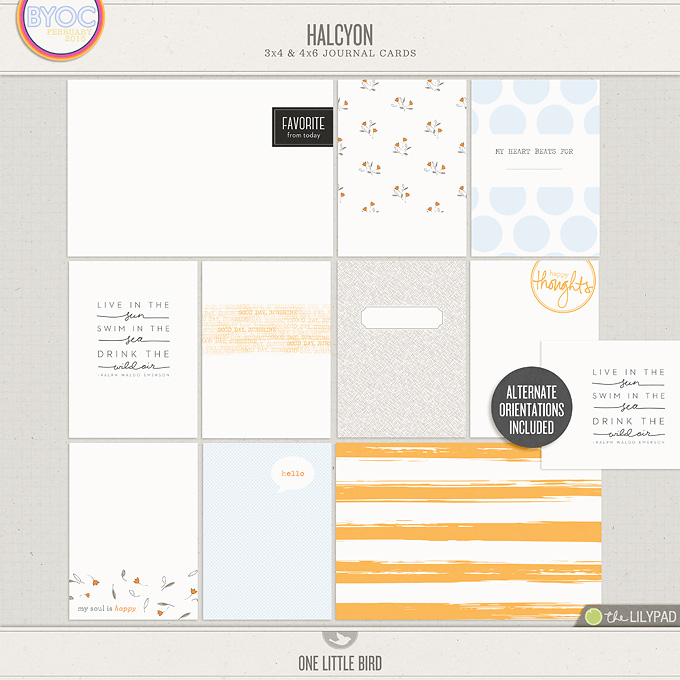 ---
Save 20% On These New Releases
All of the products in my February BYOC collection are 20% off through 02/08/15. Cage Liner subscribers also have access to an exclusive subscriber bundle for a limited time. See below for details!
---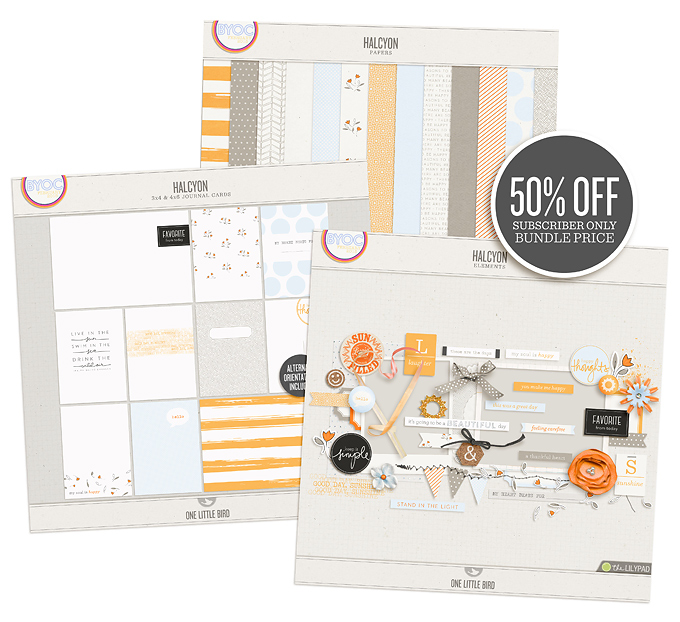 Cage Liner subscribers can check their latest newsletter for access to an exclusive subscriber bundle at 50% off for a limited time. Not yet a subscriber? Subscribe Here for a link of your very own. Offer ends 2/8/2015 and cannot be combined with any other store offers or coupons.
---
Inspiration