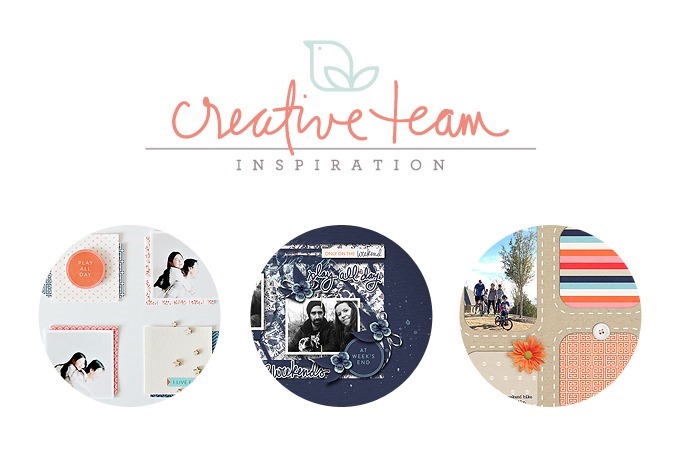 Happy Friday, everyone! Today I'm sharing some extra inspiration from the One Little Bird Creative Team (a.k.a. The Flock) using the At Week's End collection, which I added to the shop last week. I've included some notes on a few of the layouts of design choices that I found especially inspirational so you can give them a try on your next project.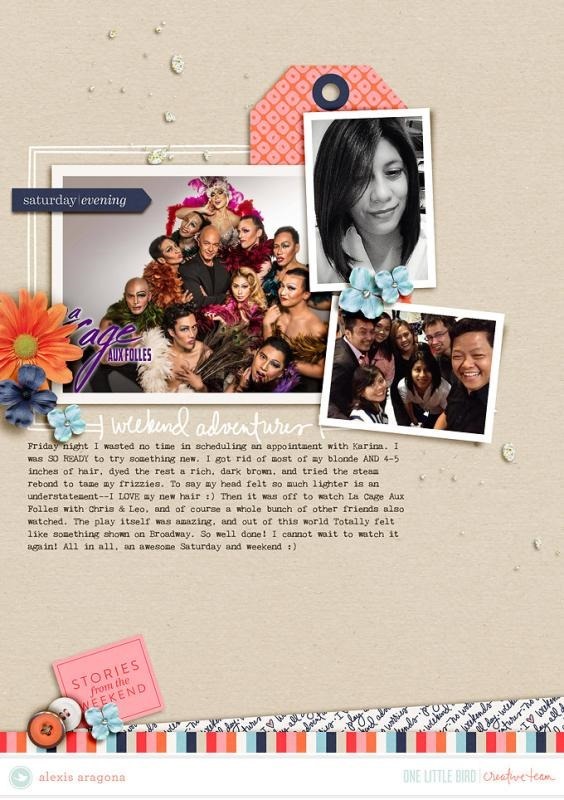 Alexis' page really embodies the way this product line was destined to be used, documenting her Saturday "day in the life" style with this multi-photo layout.
TRY THIS! | I love how Alexis uses groupings of three in several places on her page – three photos, three flowers on the edge, the button grouping down at the bottom. The subtle repetition makes her page feel really balanced and well-designed.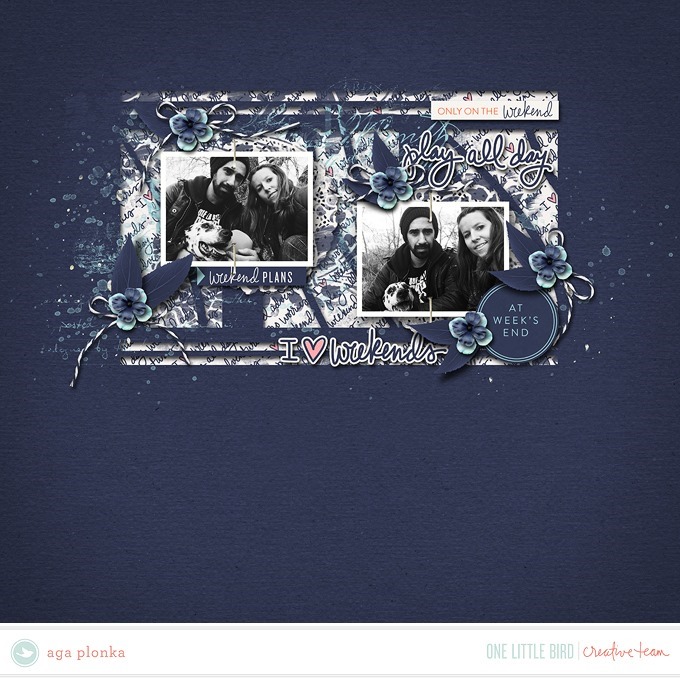 Aga (asali) is fearless in her use of color and it's one of the things I love about her pages. This monochromatic layout delivers a lot of drama in a very small space.
TRY THIS! | I love a good hero pattern like the handwritten script paper in this digital kit, those papers are some of my favorite to create but they can quickly overpower a page and steal the focus. Try incorporating just a "hint" of them into your overall design like Asali has here with her creative use of cutouts and brushwork.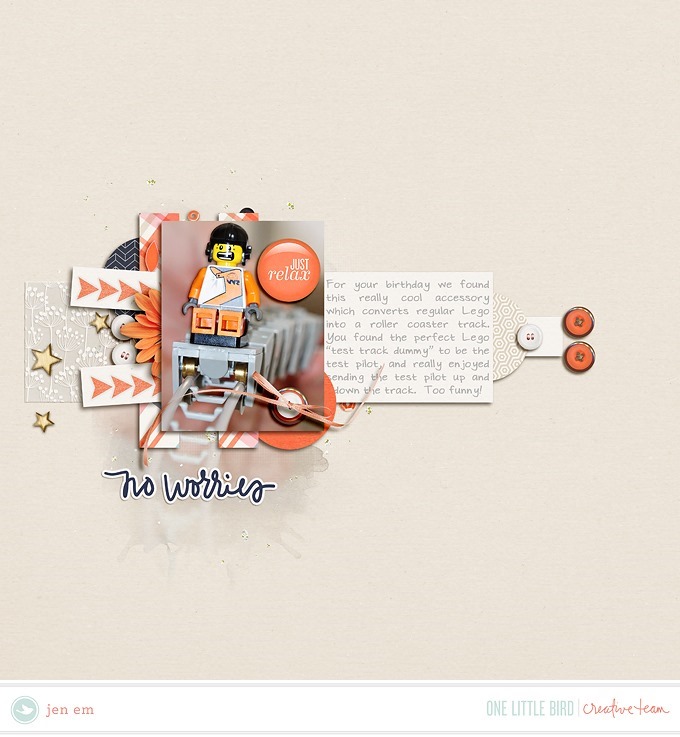 This is Jen's first page as a member of the creative team (Hooray!) and she steals my heart by making a Lego page. Her page shows how to break away from the weekend theme, and I love her tongue-in-cheek use of the "just relax" and "no worries" word art.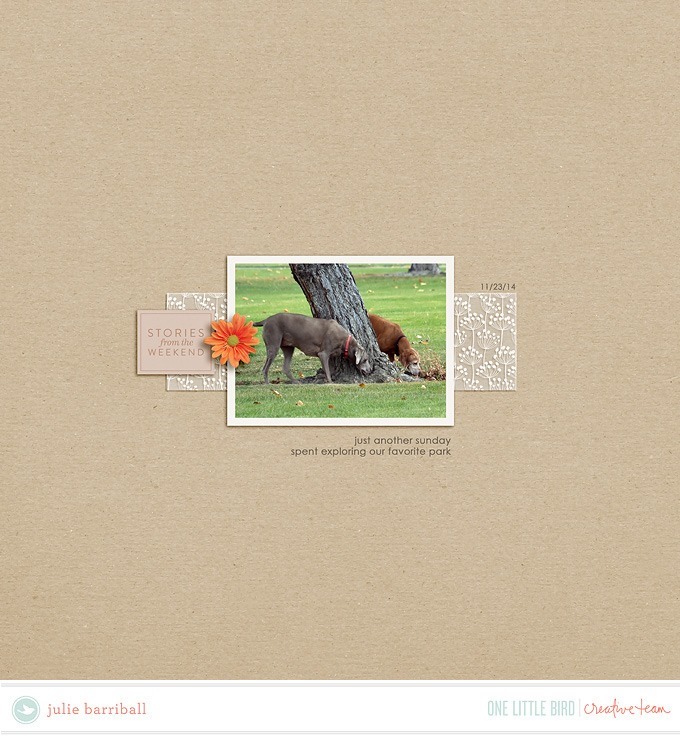 Julie's "less is more" approach to page design is something I've always admired – and I really like how she let the vellum piece from this kit serve as the sole pattern on her page. The one pop of orange draws my focus straight to her photo.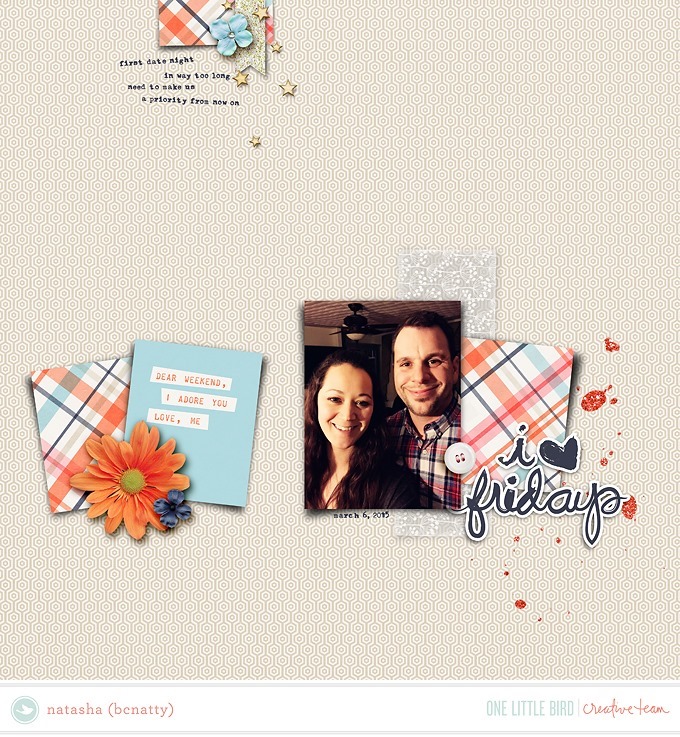 Really like how Natasha incorporated one of the journaling cards into her page and the unexpected twist of adding her journaling to the top of the page, away from her photo.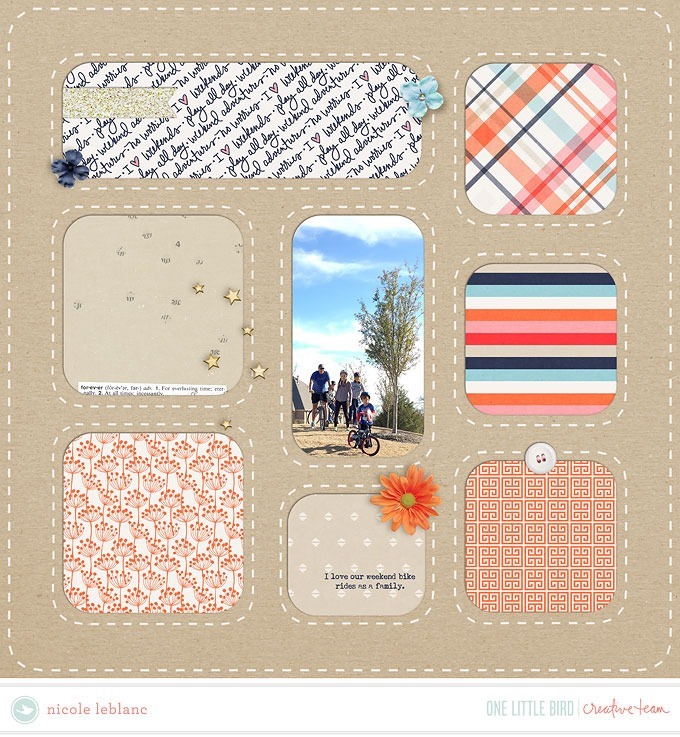 Love how Nicole's page incorporates so much pattern without feeling overwhelming. There's just the right balance of color + neutral – and it's another example of how to use bold patterns in small doses.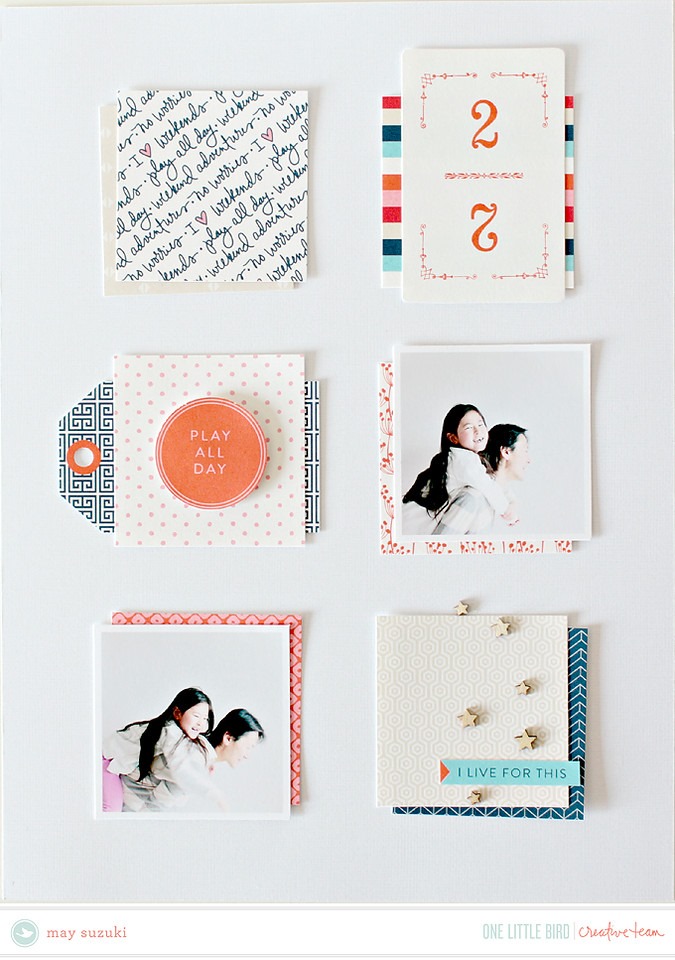 I adore a grid layout, and I found myself falling instantly in love with this hybrid layout from May. I really like how some of the patterned squares in the back are slightly tilted and how the playing card and the tag break up the lines a bit so that it's still clean and simple without feeling "too perfect" or formulaic.
Have a great weekend, everyone!
Products In This Post