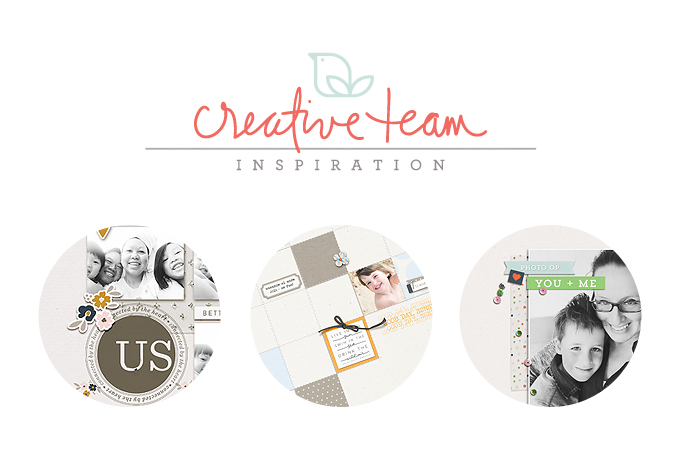 Hello! I'm back again with a whole lot of inspiration from the Creative Team to jump start your creativity as we head into the weekend. This time around each artist created a project using the product (or products) of their choosing so we have a mix of pages using a variety of products – new and old. There's a little bit of something for everyone here.
Digital Projects
---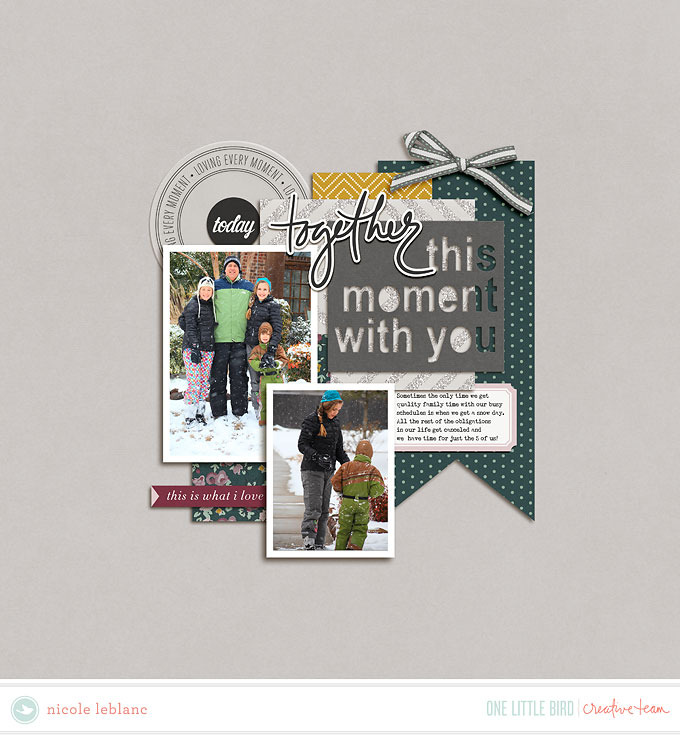 I love the way that this page by Nicole (using Woodridge) uses multiple photos and so many different patterns and elements, yet the whole page still feels clean and my eye focuses right in on her photos and her journaling.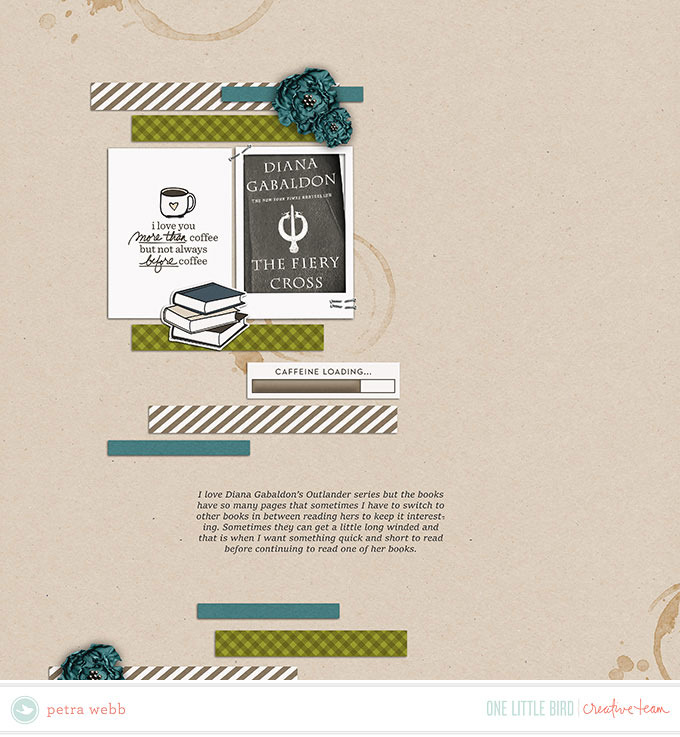 I can so relate to Petra's page (using High Street Stories and the coordinating journaling cards) detailing how she sometimes has to follow-up one of the epic Outlander books with a quicker, lighter read. These kinds of small, personal details are ones that you should definitely add to your family albums – like little diary entries for future generations. And thanks to this page, I now know I'm not the only one who needs a bit of a break (hello, chick lit beach books!) between intensive reads. So really these pages are like a public service!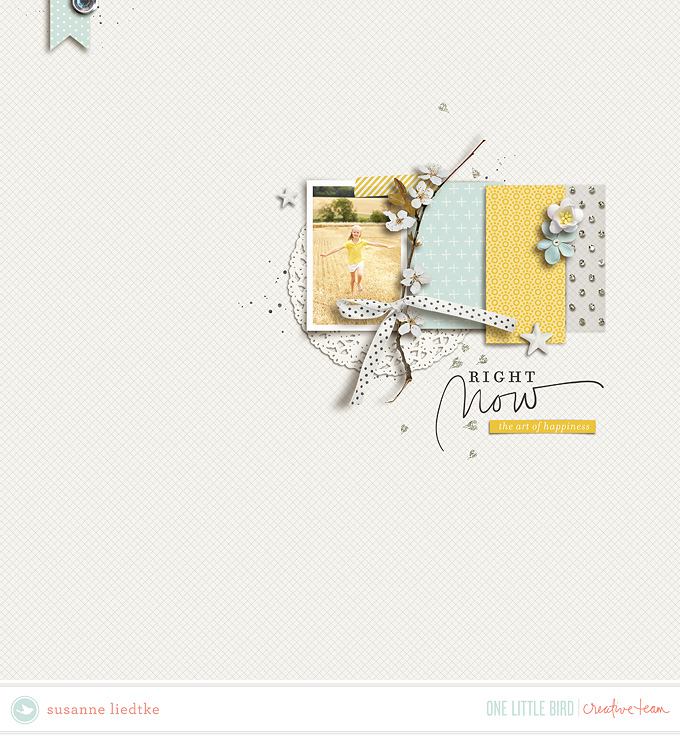 Sucali's pages (this one uses Silver Linings and Suncatcher Elements) always have a light and airy quality to them that I really love – and this one makes me want to unearth that "the art of happiness" word snip from my archives and use it on a page. That's one of the things I know I'm going to love the most about these freestyle, any product layouts from the team. It will be like revisiting old friends.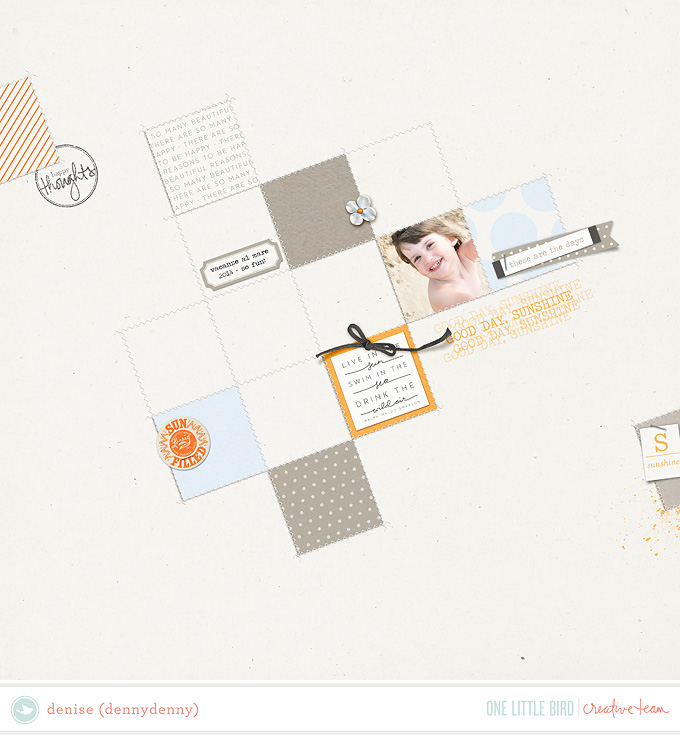 Denise uses one of my favorite templates (Flight Plan No. 08) to create a fresh, sunkissed beach page. I love a good page page tilt, and I love grids, and this template makes putting a page together a total snap because you can move squares around as necessary. The Halcyon kit and journaling cards were used on this page, as well.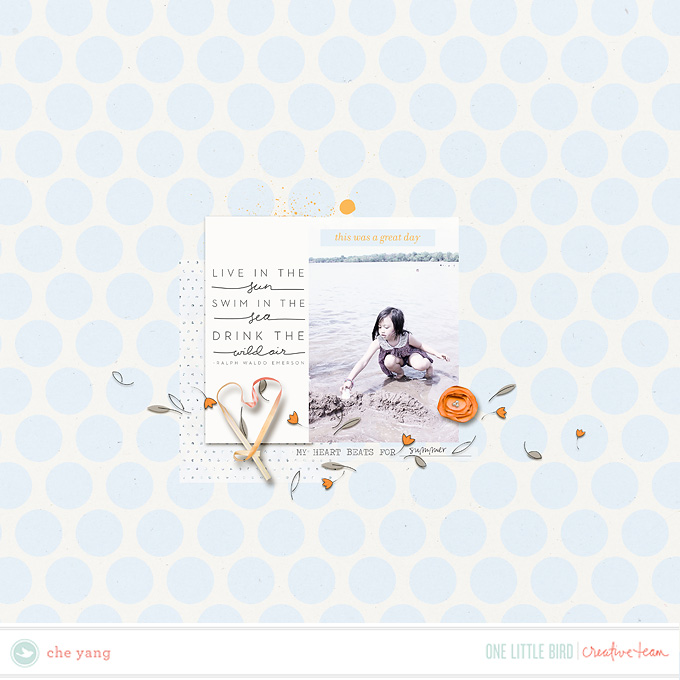 Che's page also uses the Halcyon kit and cards for a summer beach page, and I love her inspired use of that big polka dot paper as her background and how the flower scatter brings that feeling of a summer breeze blowing across the page. Scatters are my favorite way to add movement to a page.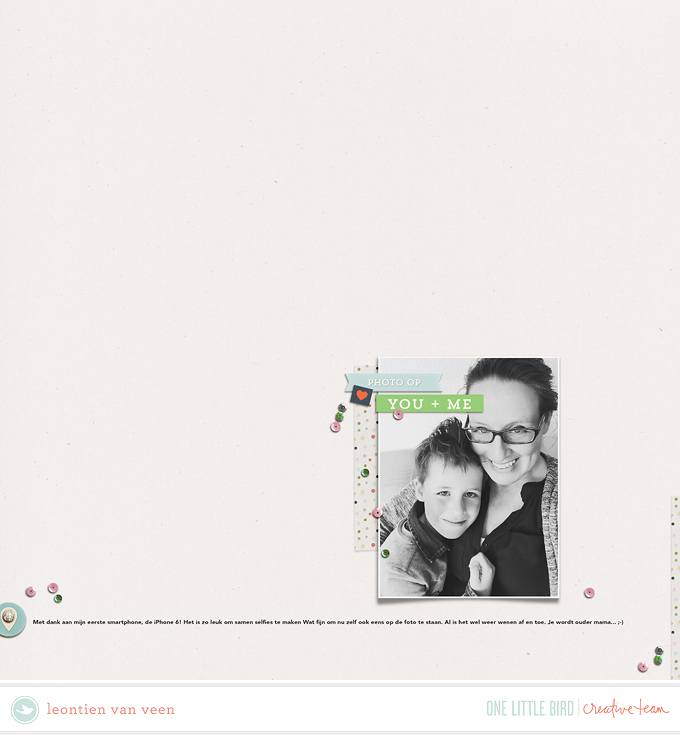 Leontien is masterful when it comes to using "just a hint of pattern", and I love how the addition of a few scattered sequins and that slightly askew heart adds a little bit of informality to her otherwise linear page (using Daytripper).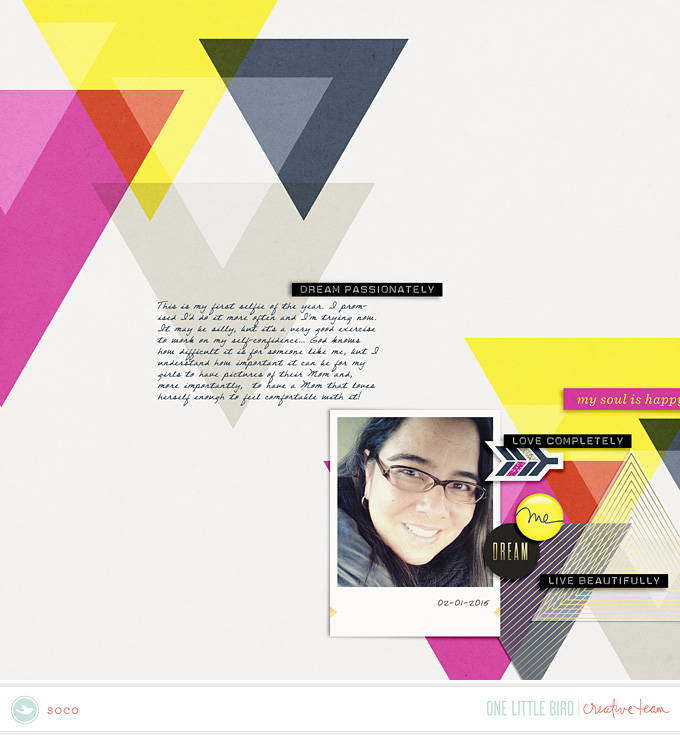 I'm always interested to see people how people use this bold background paper (from Who I Am) so this page from Soco delighted me no end. This is another product line that I created to get more stories about YOU into your albums, and Soco really embraced that with this page about how these types of pages give her girls two gifts – photos of their mom, and the knowledge that self-confidence is something we all work at.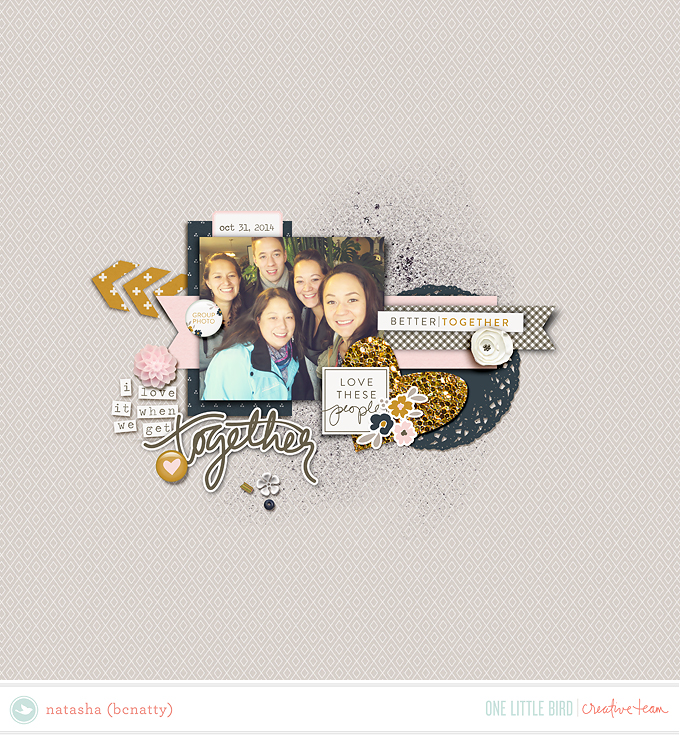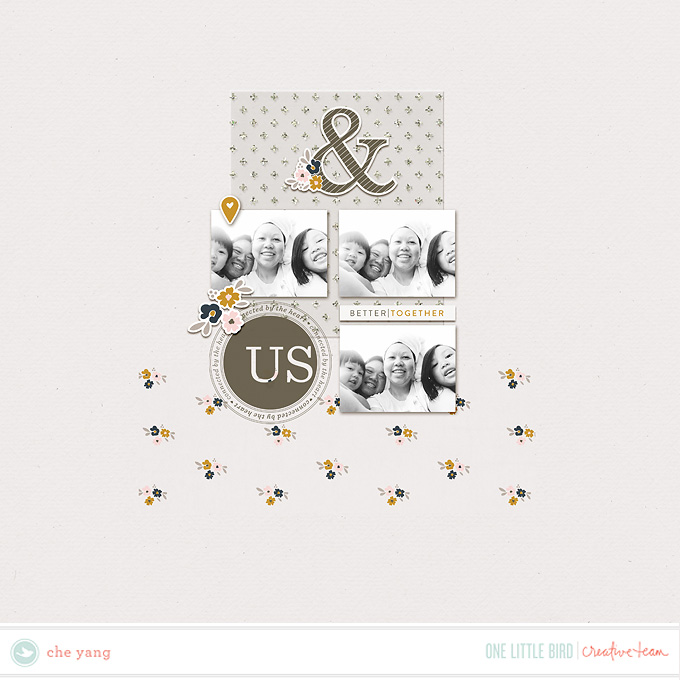 I love that both Natasha and Che used Better Together to make pages that featured group selfies (a.k.a. "groufies"™). This kit was really tailor-made for pages that include photos of ourselves plus the ones we love. I also like how Che left the vellum strip on the bottom of her page unshadowed so it appears more like a stamp.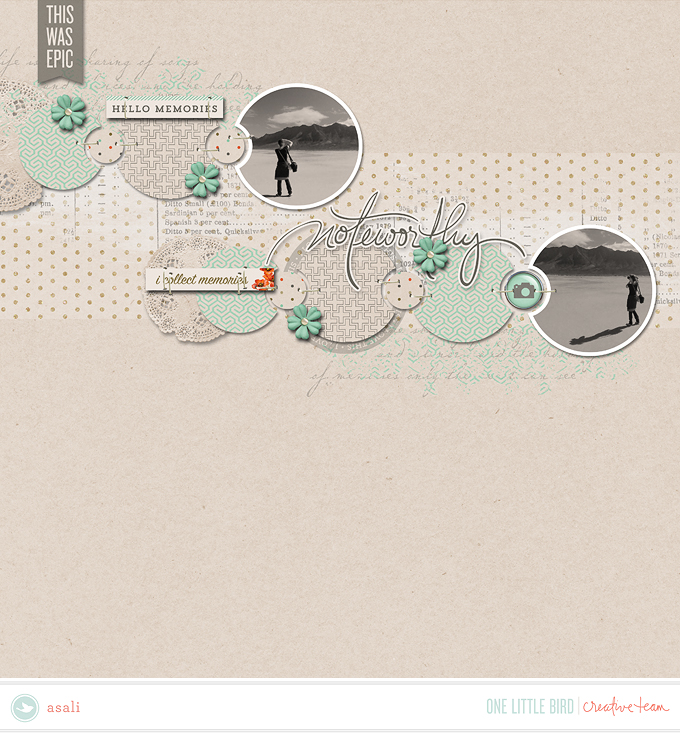 I love how Asali zeroed in on this neutral + mint combo (from Memory Collector) on her page, with that one piece of word art supplying a pop of orange. This is monochromatic done beautifully.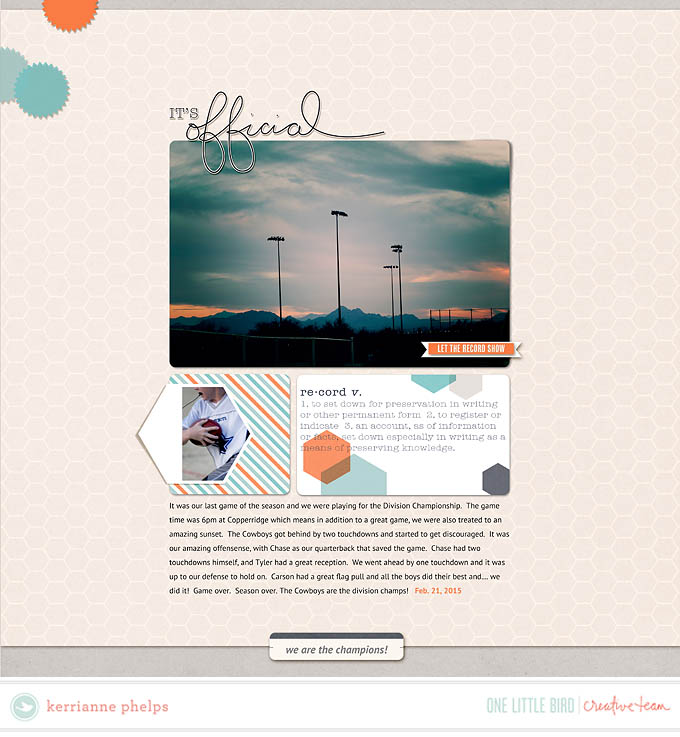 Kerrianne did an amazing job repurposing the word art and elements in For The Record for this sports page. This product has always existed in more of an archival, "library of memories" sort of space in my mind and I probably get way too excited when I see someone use a product in a way I never would have thought of. Now that I've seen her page the sports tie-in is so apparent!
I admire how Alexis poured her heart out in this story about her mother's watch, and I think it's a really good example of how documenting "worn" or broken things can provide a sense of closure. Sometimes there's an underlying fear that once something breaks it will fade away and be forgotten, and documenting these items in your album can really help ease that anxiety. She uses Interlude and Worn (which has been retired) on her page.
Pocket Pages
---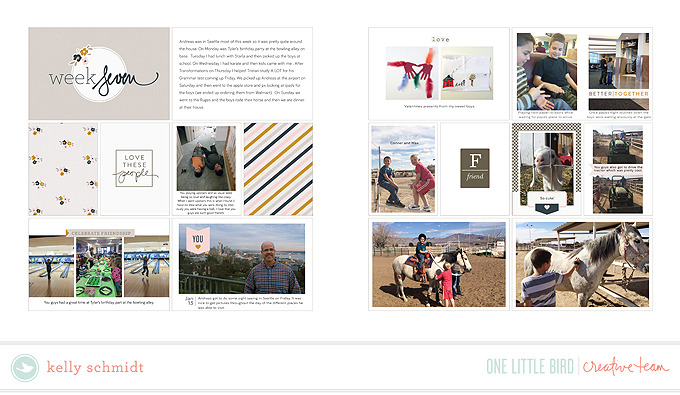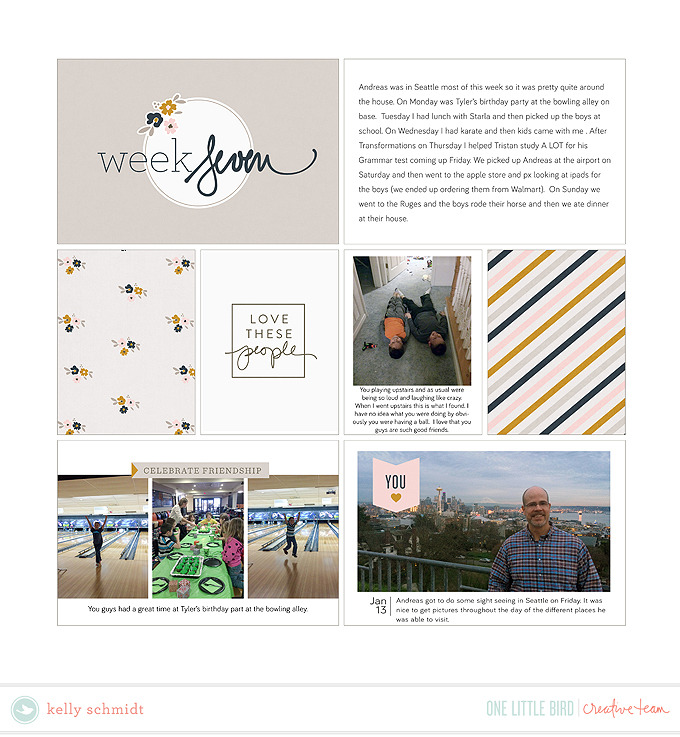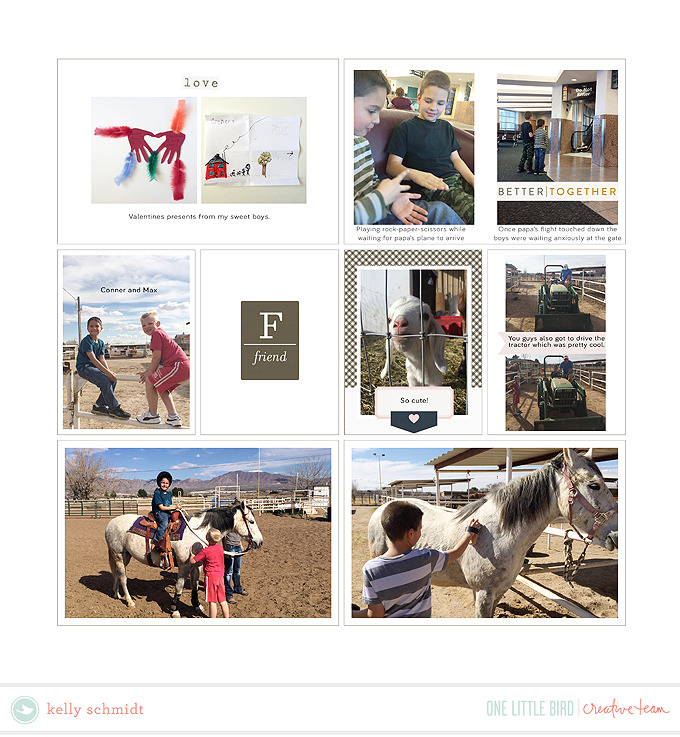 Love these digital pocket pages by Kelly and how she does a "Week in Review" card at the beginning but still includes a few captions on her individual photos for context (uses Better Together and the coordinating journaling cards).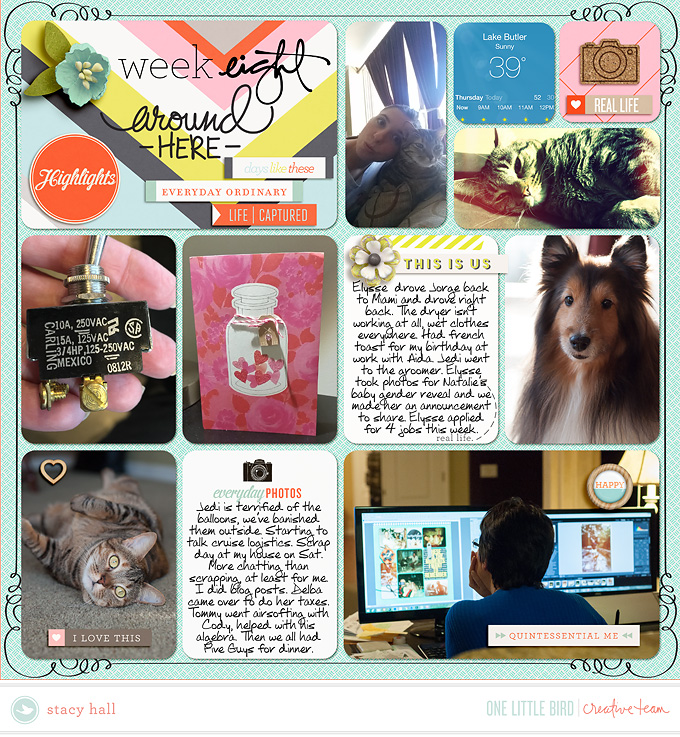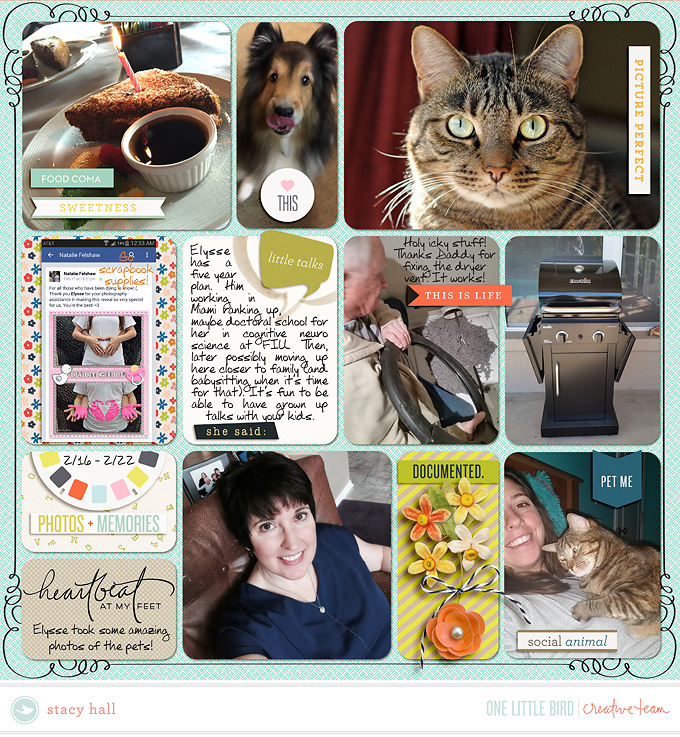 Stacy's digital pocket pages are always very full and dimensional, and she likes to break free of the typical layouts to include smaller cards and photos – one of the perks of doing your pages digitally. She uses a large mix of products on these pages, but for the sake of brevity I'll just touch on the cards she used: Weekly Edition, Around Here, Click, Hopscotch and Little Talks.
Hybrid Project
---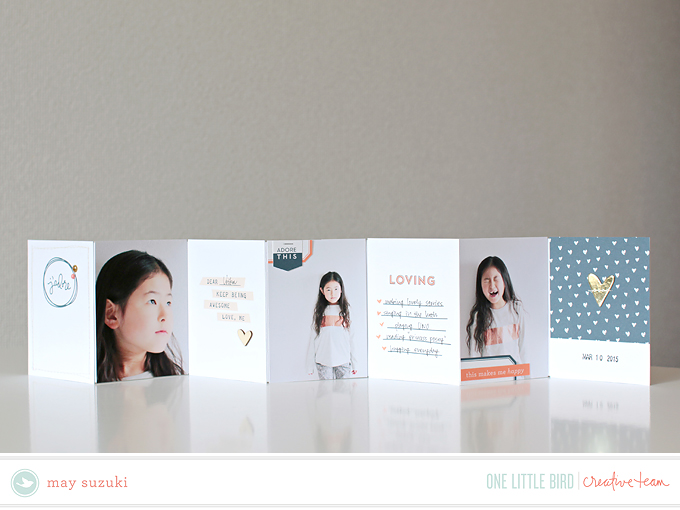 Totally smitten with this little hybrid accordian album by May (using Love List + the journaling cards). It's such an awesome way to create a snapshot of someone's passions and interests at a specific point in time. May is documenting the things her daughter is loving right now, and I think it would be a really fun little afternoon arts and crafts product to work on together.