Hello everyone! I've updated the shop today with two new products. The Dwell digital kit and coordinating journaling cards are designed for telling stories of home.
For me, "home" is sort of an all-encompassing term and that's something I tried to reflect in the word art included in the kit. My hope is that they'll serve as jumping off points for you to document stories about a variety of topics beneath this genre, including the loved ones in your life, the everyday sights and sounds under your roof, the deep connections you have with elements of your home life as well as the places and things that make up the community just outside your front door.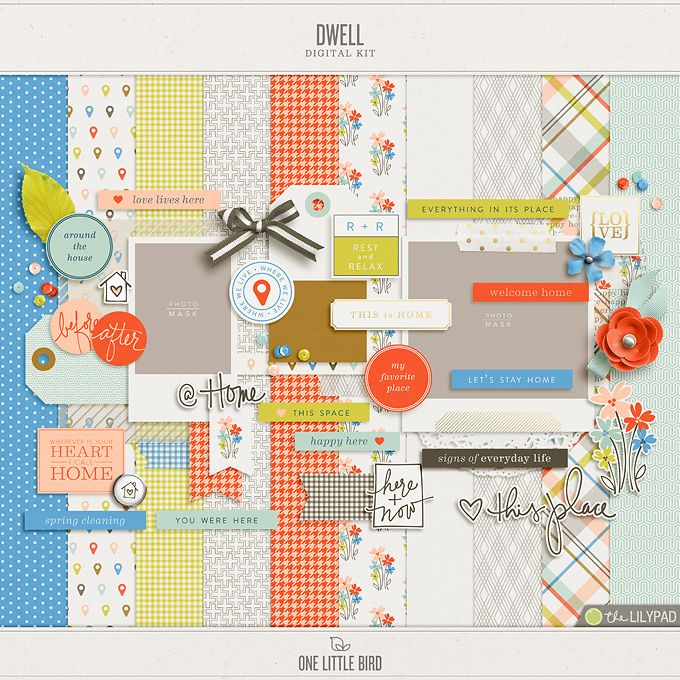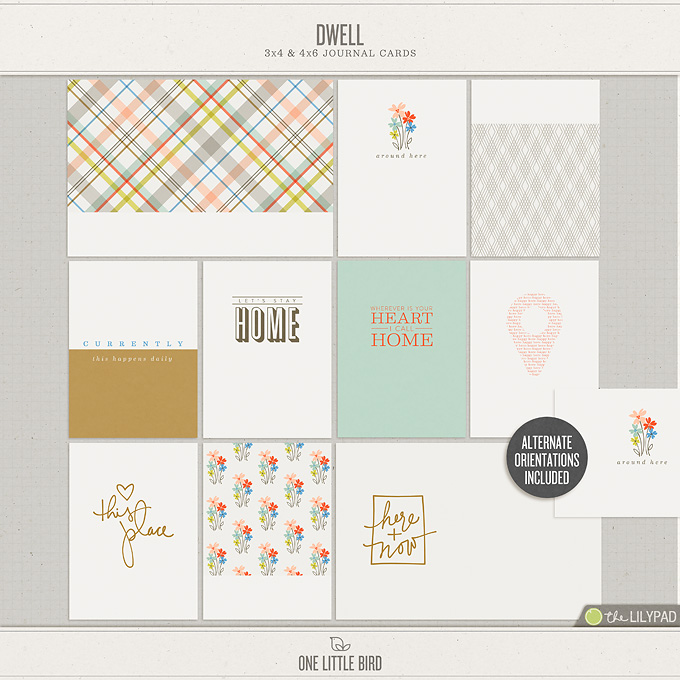 I used this collection to document an impromptu lunch date that we had recently at our favorite Greek restaurant – it's one of the places that seems to drop off our radar from time time, and then we stop in one day and wonder why we don't eat there more often? It's tucked away in this silly little strip mall and only locals seem to remember it even exists, but it's someplace I've been eating since I was a kid and I remember being so excited to introduce it to Tom. There are probably thousands of little Greek restaurants like this all across the country with the same blue checkerboard tablecloths, but this one is ours – and that's all a part of "home" for us.
Incidentally, the blue tablecloths totally inspired the pops of blue in this collection.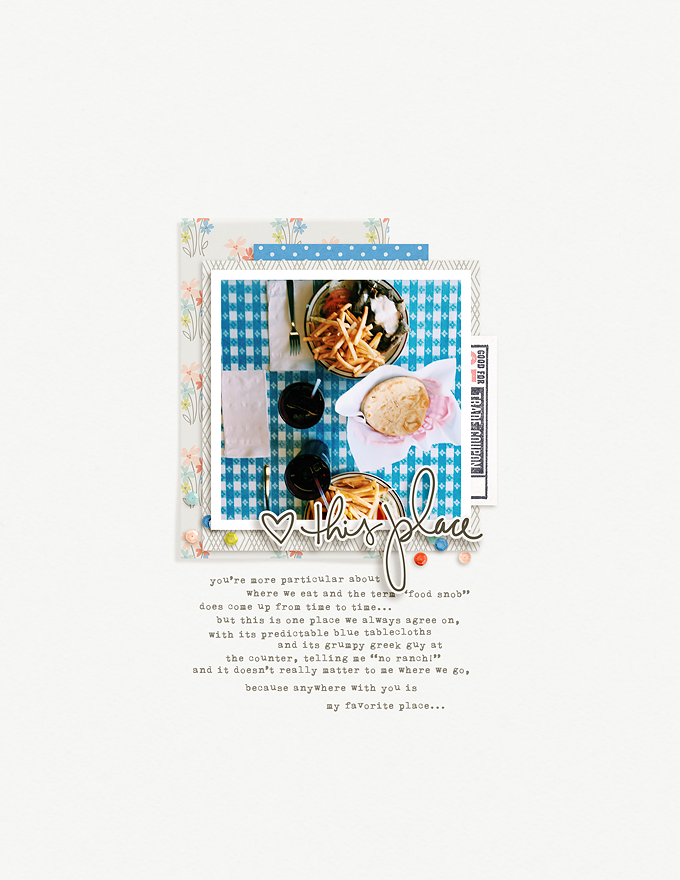 Early Bird Savings
You'll save 20% on the Dwell Digital Kit and the Dwell Journal Cards thru 3/22/15, PLUS you'll receive the journaling cards free when you purchase the kit.

Creative Team Inspiration