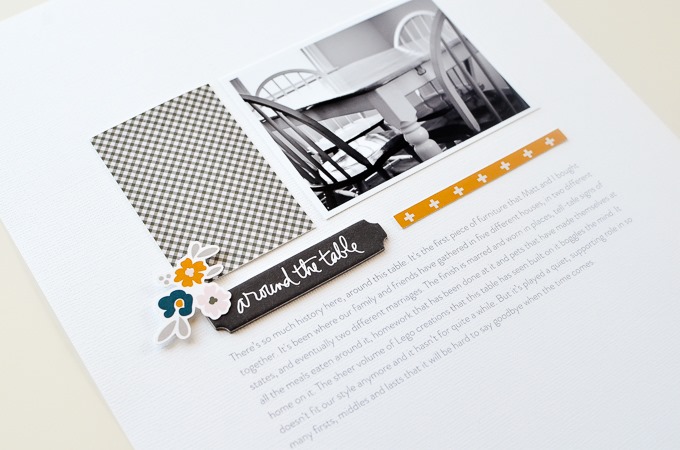 Today I'm sharing one of my first "multi-format" spreads in my 2015 album. One of the things I've found somewhat challenging with my use of various sizes and configurations of pockets is that the back side of a pocket page can sometimes be a roadblock for me. I'll have a use for the front side, but since I'm not doing a weekly or monthly format there isn't a natural flow to the other side.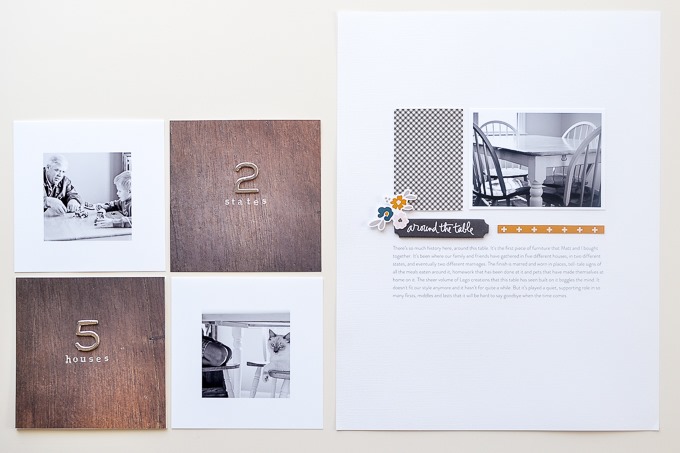 One of the solutions I decided to try was to use those blank pockets as a supplement to a full layout on the facing page. I've never really done two page layouts in the past because I struggle with the idea of filling that much real estate, but I think breaking that facing page up into simple, clean pockets kept it from feeling too overwhelming.
This page and the accompanying pockets were inspired by the January Story Kit (Gatherings) from Ali Edwards. I find that I generate a lot of story ideas with each kit. I don't "kill the kit" each month – I usually just go through each one once it arrives and browse the accompanying educational pieces online. Then I brainstorm some of the stories I want to tell (I type these up really quickly in Evernote along with which kit inspired them) and file the kits away after that. When I have some free creative time I decide which story to work on and pull out supplies plus the Story Kit that inspired it to grab any embellishments that I noted in my write-up.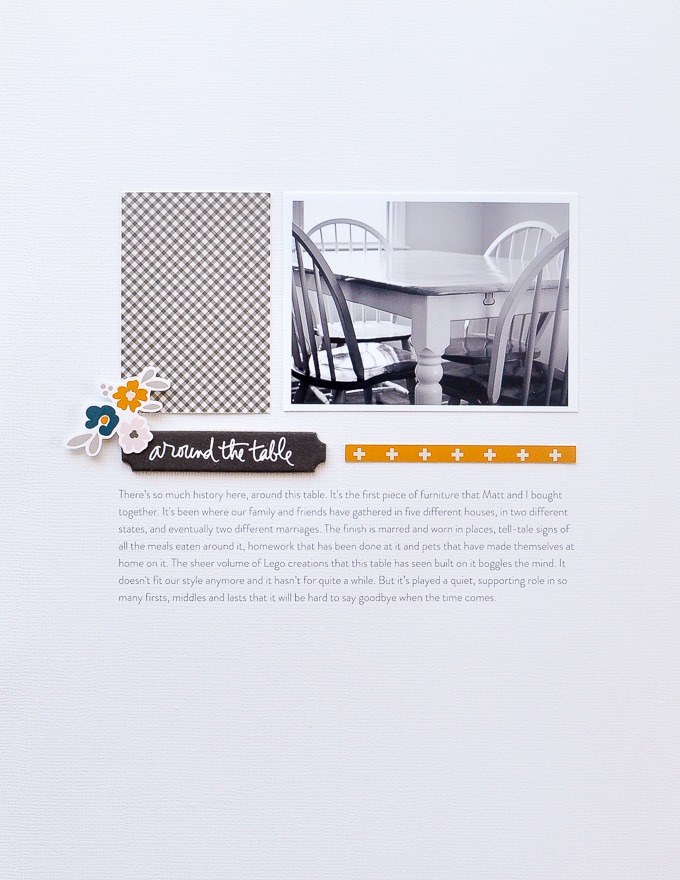 That "around the table" chipboard piece from the Gatherings kit really got me thinking about our dinner table and my attachments to it, even though replacing it is a topic that comes up fairly frequently. I wholeheartedly believe that documenting "worn things" makes it a little easier to say goodbye to them, so I'm happy to have this page complete and in the album. I added patterned papers and a single floral die cut to finish off the page – all from Better Together. I used print & cut on my Silhouette, but they would have been just as easy to print and cut by hand – nothing complex here.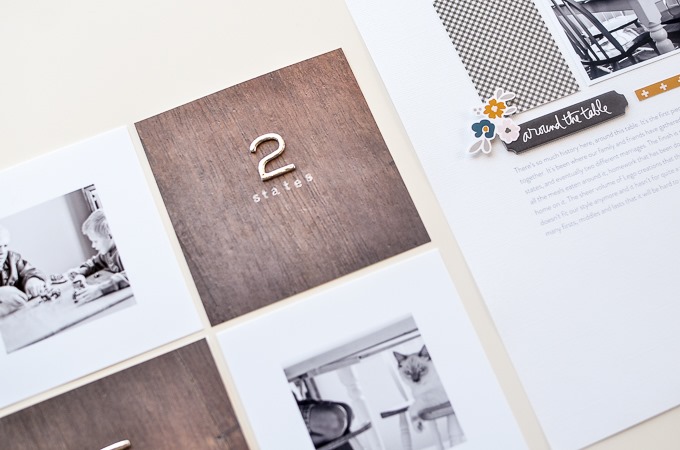 The pockets on the left re-iterate a bit of the journaling from my page with some silver foil numbers and a bit of stamping. I'm still searching for a great white ink – this one is Memento Luxe Wedding Dress and it's the closest I've gotten. The remaining two pockets gave me the chance to add a few additional photos from around our table over the past couple of years, two of my favorites from the photo archives. Nick was so little in both of them. (So was Sisko!)
Have a great weekend everyone!