Hi there! Donya here, sharing a 12×12 pocket page spread I created with some photos from 2011. I'm slowly but surely scrapping and documenting the photos and stories of my oldest son's first two years.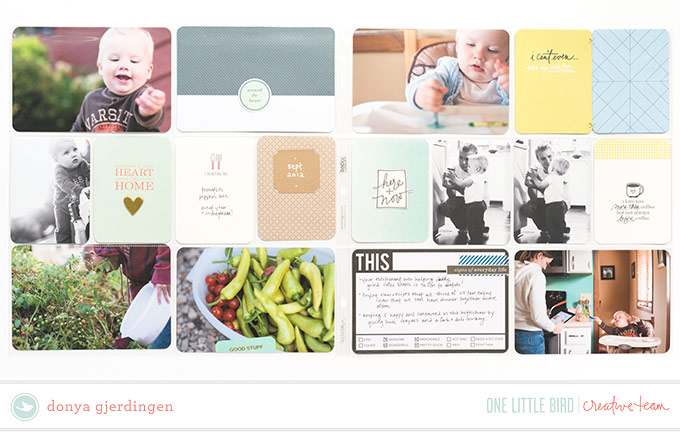 The name of the game of this spread was simple.
On the left side of the spread I have a few photos taken around our yard.  My son finding a rock and pushing his tractor around.  My husband picking veggies from the garden and the bucket filled with peppers and tomatoes.  Since I didn't need a lot of journaling to explain these photos, I went with a lot of beautiful filler cards.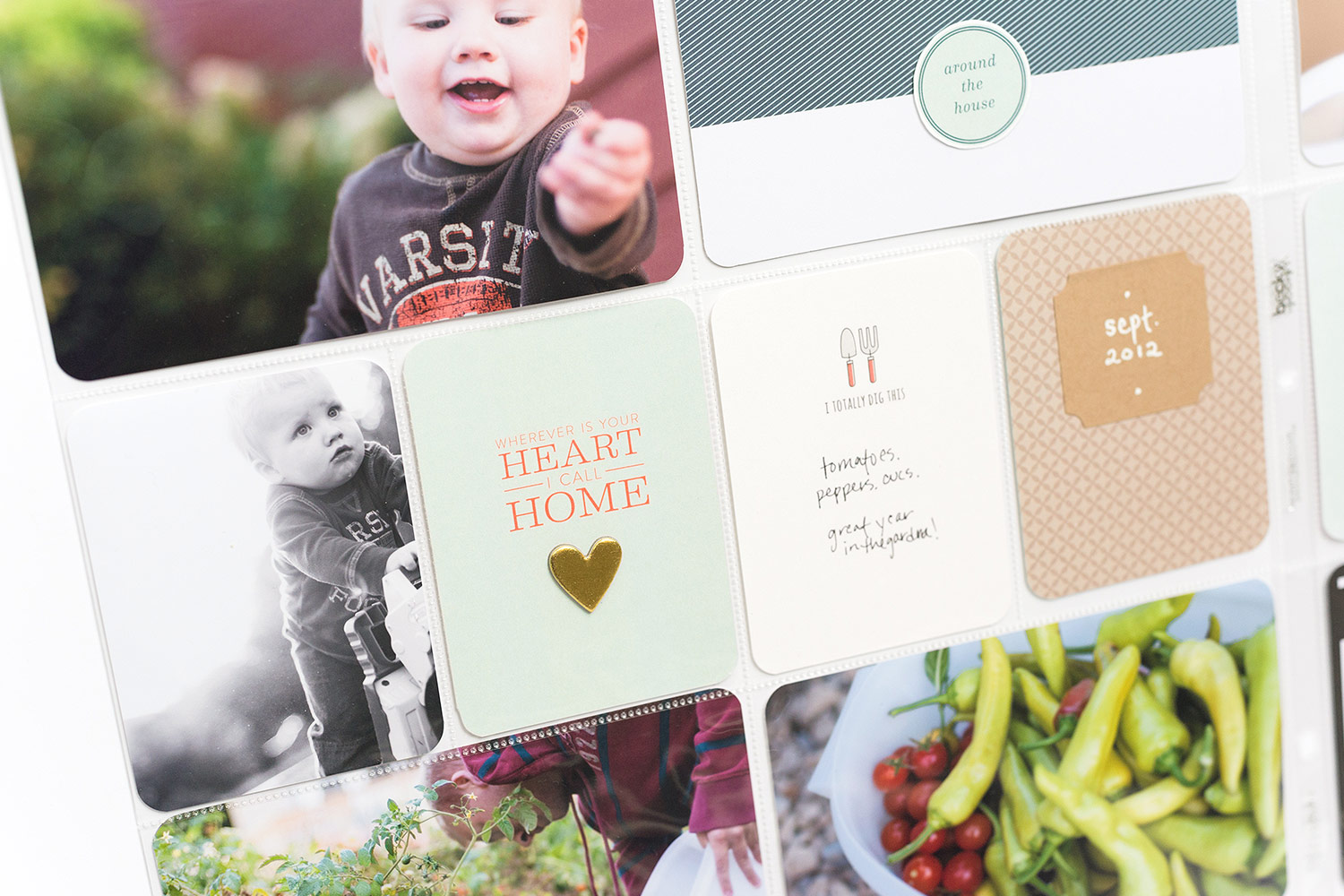 I used several cute word art pieces (from Dwell) to spice up a few of the blank cards I chose, as well as a few journaling cards (from Dwell and Take Root).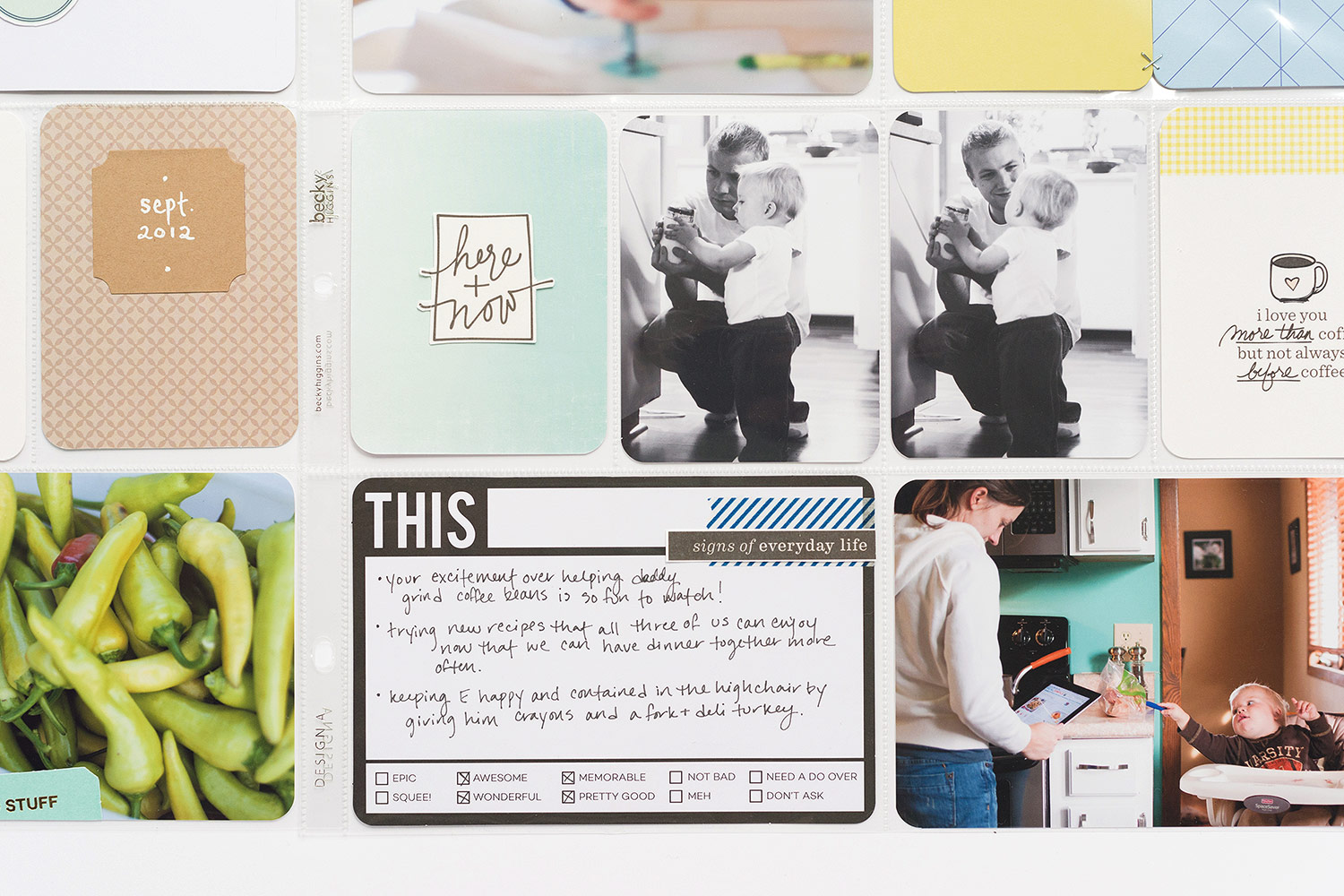 On the right hand side, the simple theme continued.  I needed a little more journaling to explain the significance of the photos, but was able to group all the short stories onto one 4×6 card from a recent Studio Calico kit.  I added another piece of word art over washi tape to help it stand out on the card.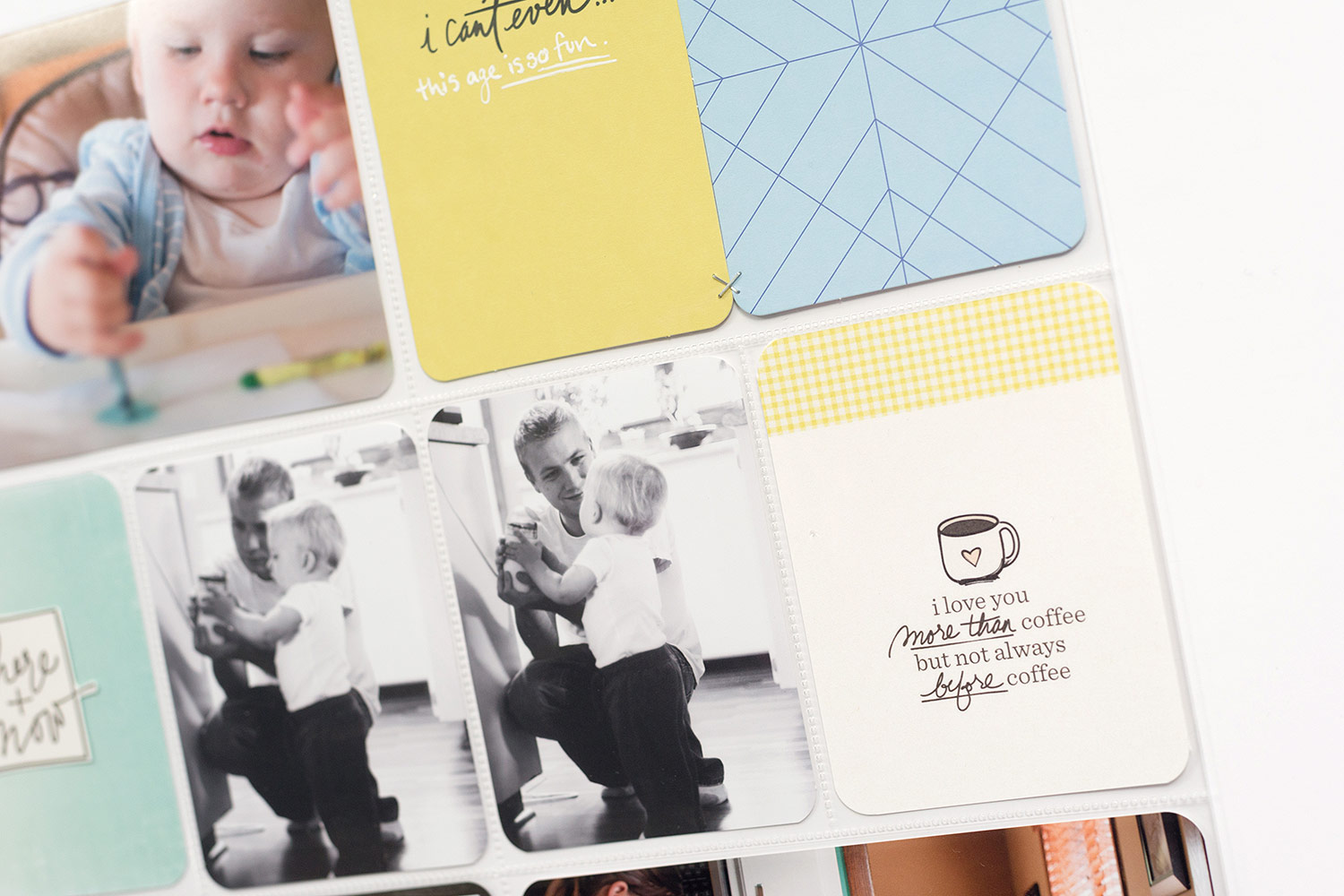 The last journaling card I used is actual a combination of a journaling card (from High Street Stories) and digital paper (from Dwell) added on the top prior to printing.  This gives it just a tad more color and helps coordinate it with the rest of the page.  And it went so perfectly with the photo of my son and husband grinding coffee beans together!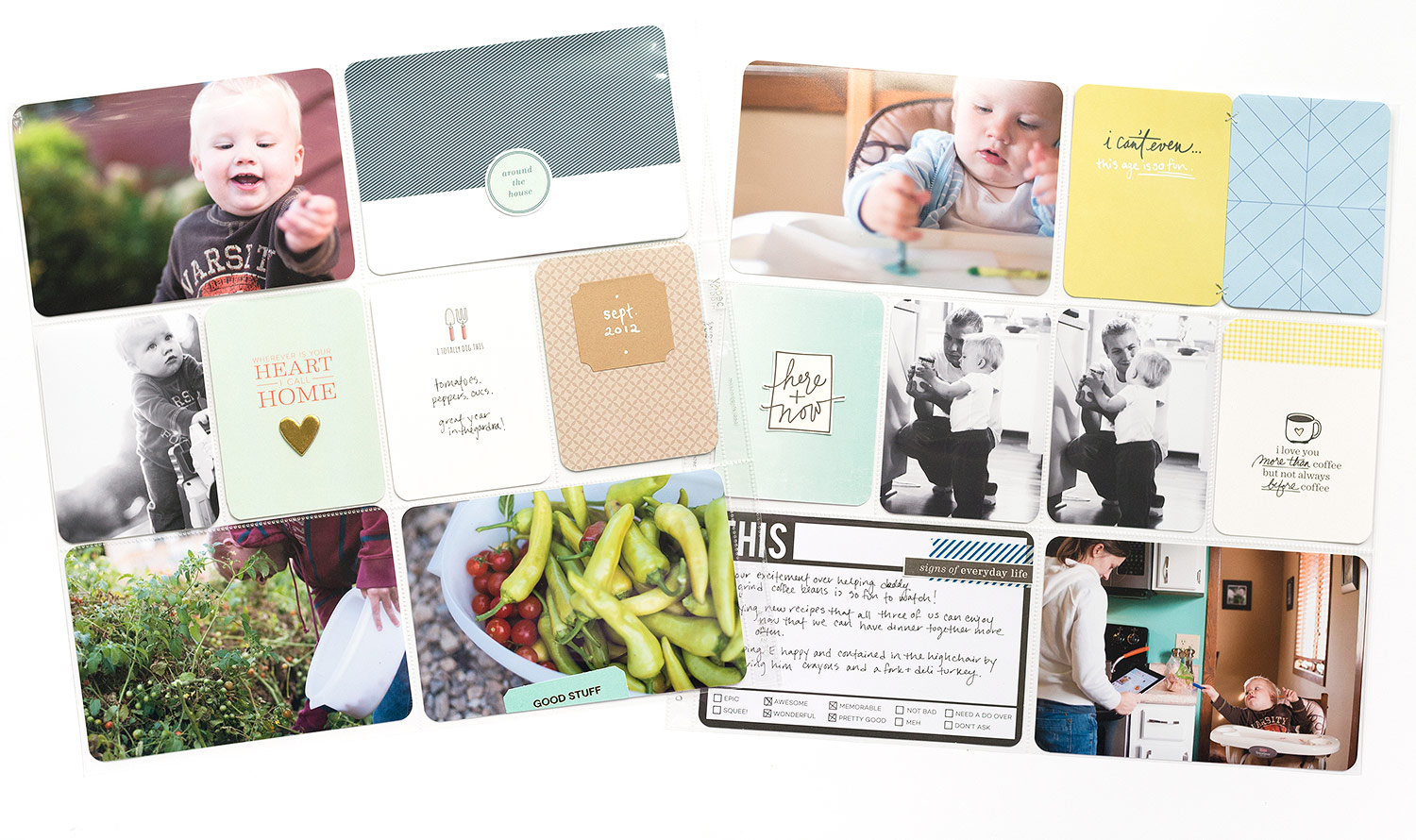 I hope this helps you to keep it simple with your next spread.  I often need the reminder that a little goes a long way!
Supplies: Dwell Digital Kit, Dwell Journaling Cards, Take Root Journaling Cards, & High Street Story Journaling Cards
[one_third last="no" class="" id=""]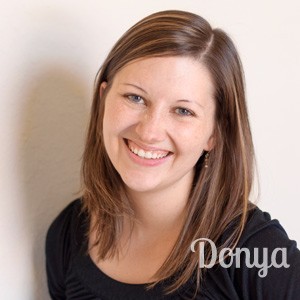 Blog | Instagram | Gallery
[/one_third]
About Donya
I live in Houston, TX with my sweet husband and two adorable young boys. Pairing photos with stories is my passion. I re-discovered scrapbooking a few years ago and have found it to be the perfect creative outlet for me. Besides scrapbooking, I love to renovate and decorate my home, attempt to garden, and be outside as often as I can.