I'm really excited to turn the calendar over to April this year – my calendar looks craaaaaazy for April, but it's a good kind of crazy with fun projects, a little bit of travel and (of course) a nice low-key Easter meal here at home. Our Easter plans include lamb chops on the grill, weather permitting. How about you?
The beginning of a new month means that it's BYOC time at The Lilypad – and I've updated the shop with three new products to add to your memory keeping toolbox. The Postscript papers, elements and journaling cards feature an idea that I've had waiting in the wings for several months now. I knew I wanted to create a product line with a mail motif, dedicated to my philosophy that most of my projects are "little love letters" to the important people in my life – and in recent years I've even included myself in that, recording more and more pieces of my life.
I've long been a proponent of the "p.s." at the end of a letter, there's something extra special about that extra little postscript – the "I know I said I was done… but there's something else I just have to tell you and it can't wait" bonus sentiment. I love a good postscript, it's an exquisite little carpe diem. So this collection is for all the sentiments that just can't wait – as well as a fun little celebration of correspondence in its many forms.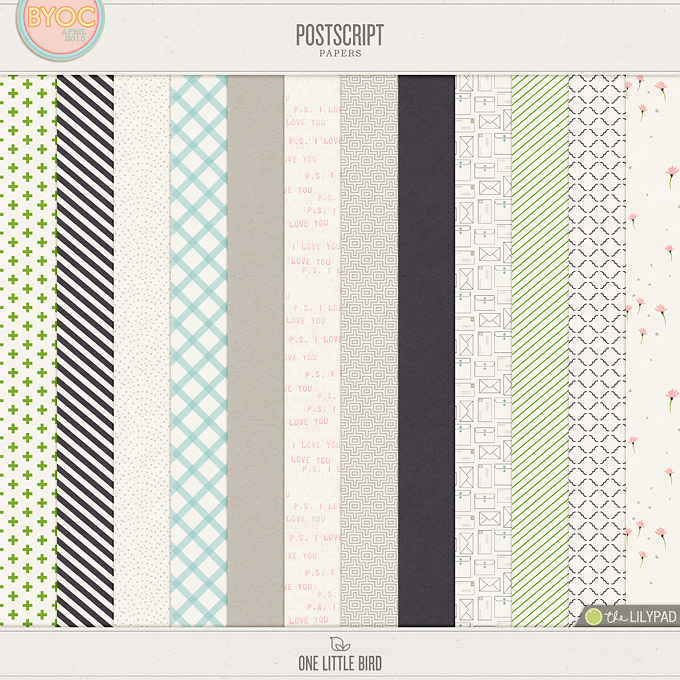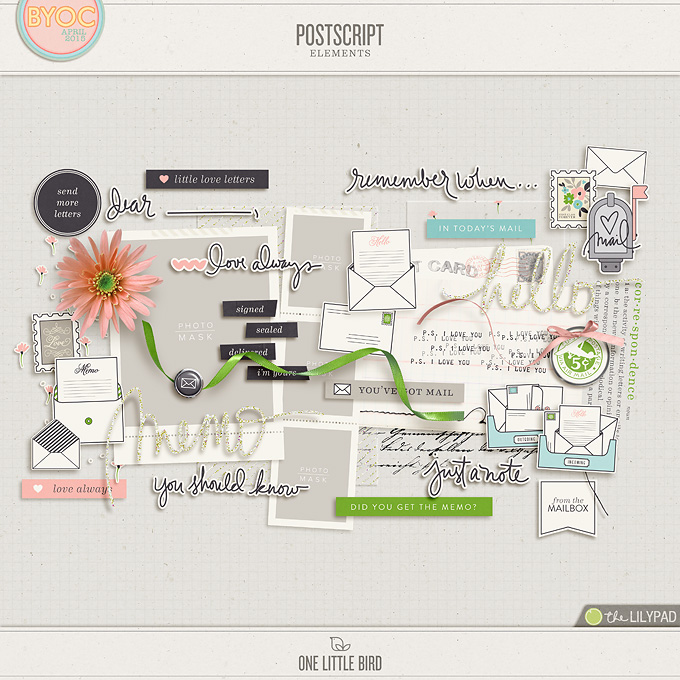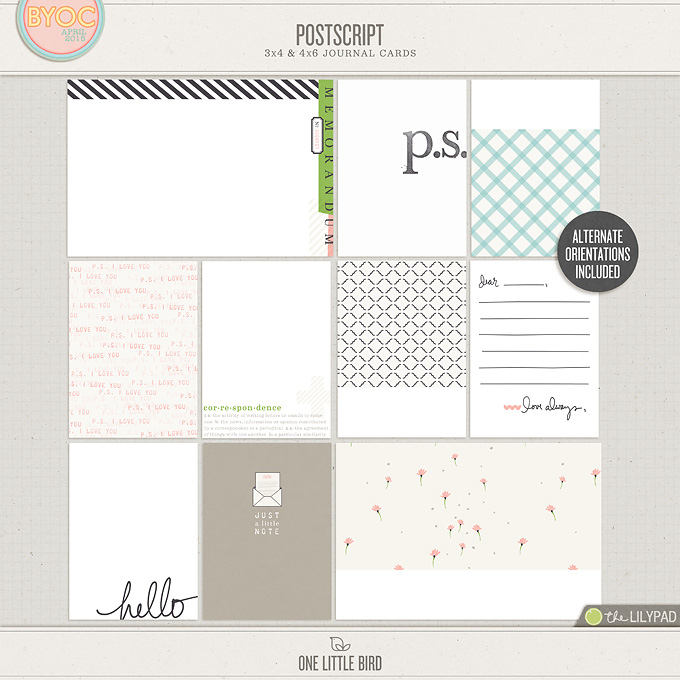 Save 20% On These New Releases
All of the products in the Postscript collection are 20% off through 04/05/2015. Cage Liner subscribers also access to an exclusive subscriber bundle for a limited time. (See below for details!)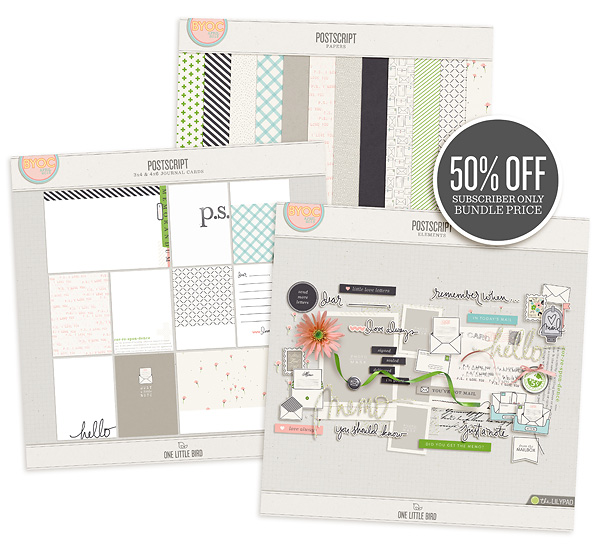 Cage Liner subscribers can check their latest newsletter for access to an exclusive subscriber bundle at 50% off for a limited time. Not yet a subscriber? Subscribe Here for a link of your very own. Offer ends 04/05/2015 and cannot be combined with any other store offers or coupons.
Creative Team Inspiration