Hi there, I'm so very excited to be a guest this month for One Little Bird. I dearly love Peppermint's printable journaling cards because they are simple to use and provide just the right amount of graphics and subtle color to my Project Life pages. I love to combine them with embellishments from my stash to get just the right mix of flat papers with dimensional items.
Right about now I'm in my busiest time of year. My daughter just graduated from high school, I have two more big Summer parties to plan and it's gardening season. I don't get to devote as much time to my crafting as I would like so when I do carve out some time, I like to make quick work on catching up on my Project Life pages.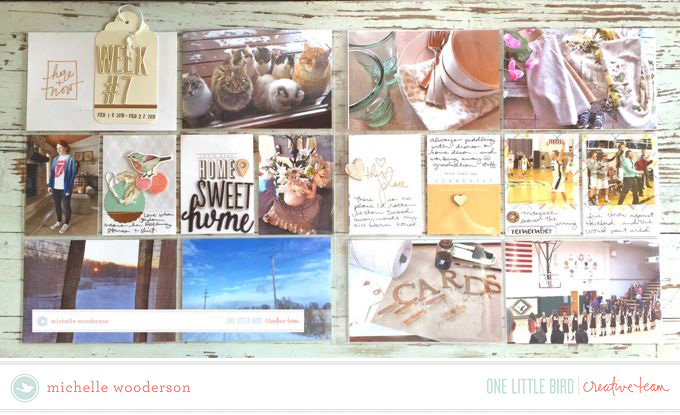 When I'm behind I like to catch up by working on a couple weeks at a time. My plan of attack is to get a few week's worth of photos off my iPhone and get them on my big computer to print. I then pick a few One Little Bird downloads and print the journaling cards and get them trimmed to size.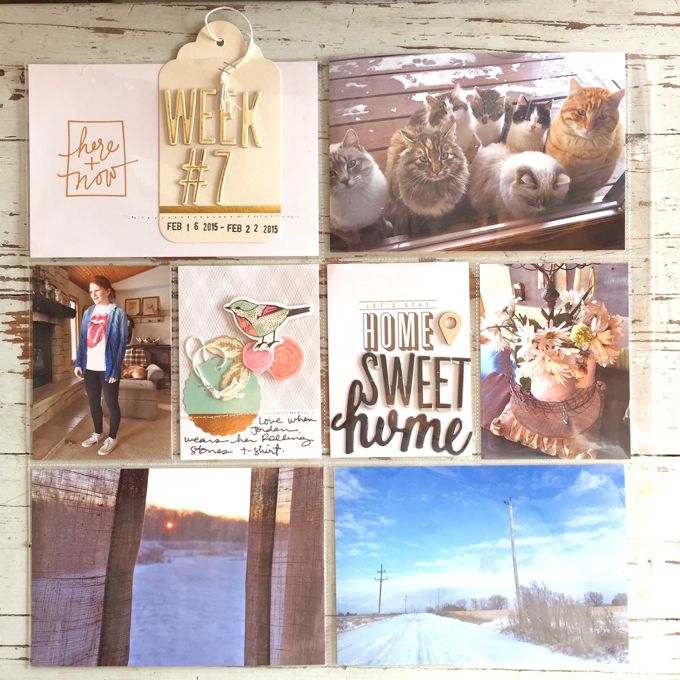 From there, I lay out all of my journaling cards to see what will work and fit in nicely with my week of photos.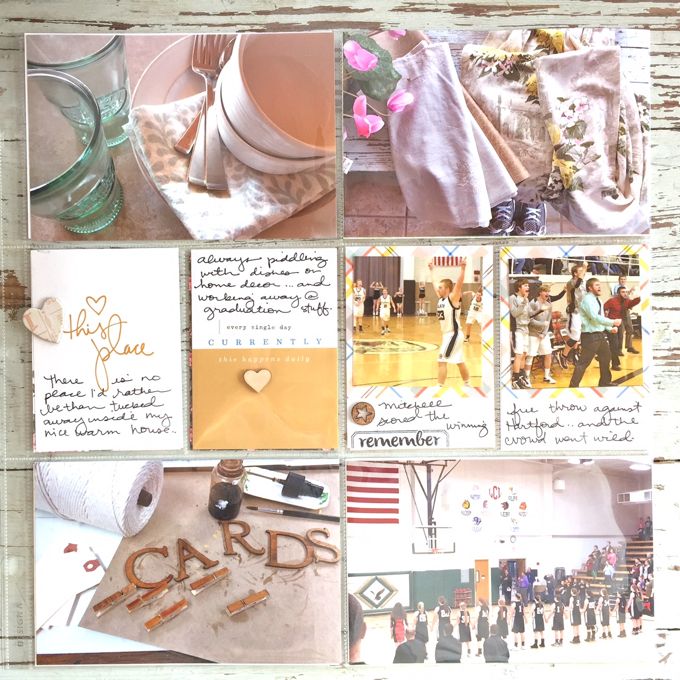 I usually like to choose a 4 x 6 card to use for my main, dated insert that is almost always in the top left hand corner of my two page spread. I'll usually add the week number with some chipboard letters or stickers or stamps.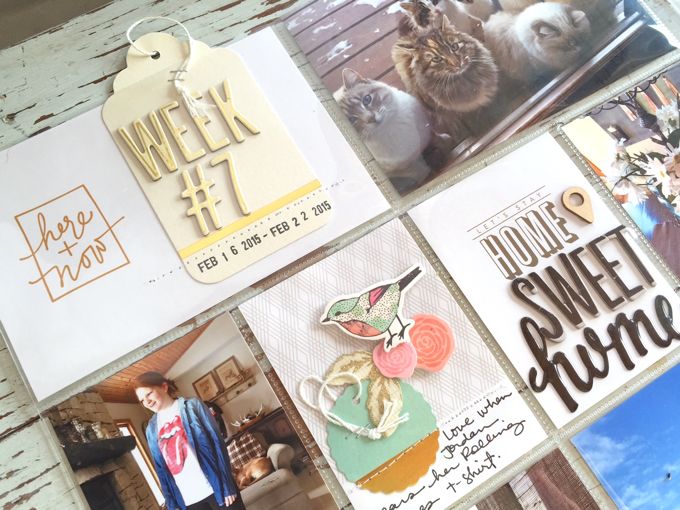 I then print out my 4 x 6 photos and get them into the page protectors. For the 3 x 4 cards, I see what photos are left that I want to print out and decide if they'll work as a square 2.5″ printed photo. I add those to the One Little Bird 3 x 4 journaling cards then add an embellishment and some journaling. For the rest of the 3 x 4 cards, I add my hand written or typed journaling to finish off the pages.
Here's another week that I did in the same fashion. I printed off more One Little Bird journaling cards and photos from Week 9.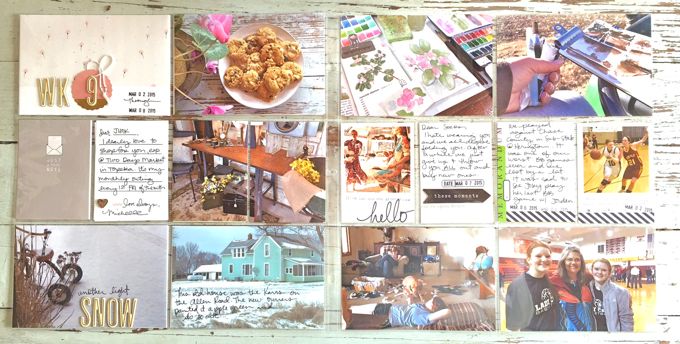 I added journaling and kept my embellishments very simple.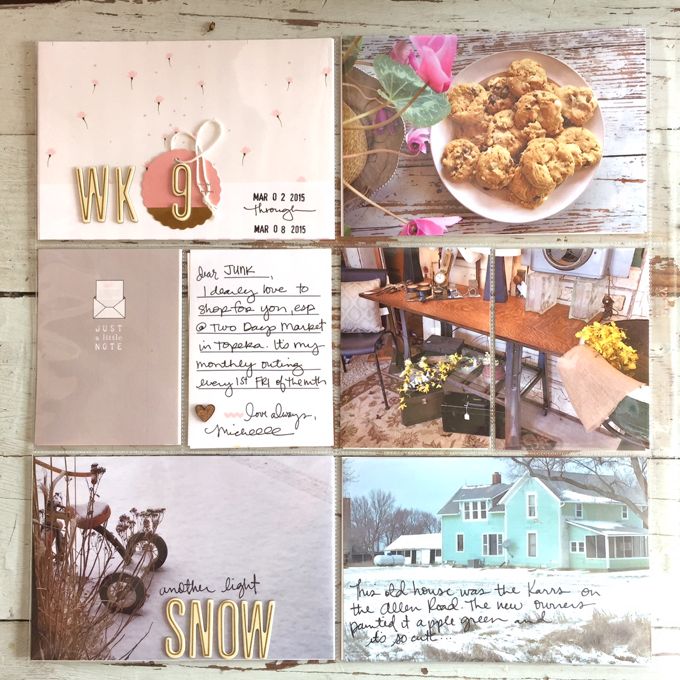 I find that when I'm in catch up mode, it's better to keep things really simple and focus on the photos and the journaling.
I'm also trying to limit myself to two 12 x 12 albums this year. To do that I need to keep my pages fairly flat and limit bulky embellishments. The One Little Bird printables are a great way to do just that. I can add as much embellishing as I want or I can just use the printables for a totally flat look.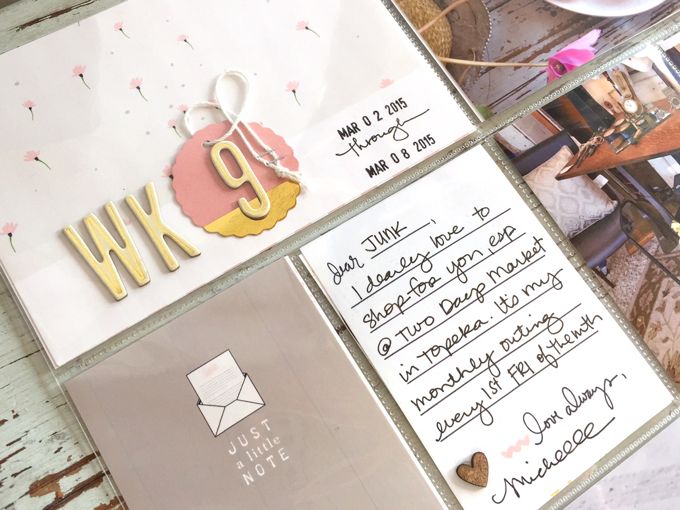 Another thing I love about Peppermint's printables is that she leaves lots of white, blank space. This is so visually pleasing because you can leave the cards as is or fill the space with journaling or small embellishments. The pages I make with One Little Bird printables are always favorites because everything coordinates but still has a wonderful mixy matchy look which I love. I love that I can print off a set of printables and can use just that one set…..or I can mix and match the cards with other printable sets depending on the look I want.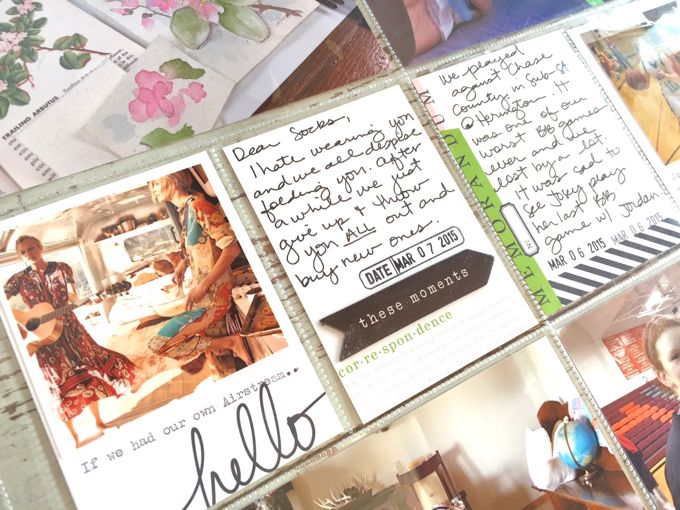 Well, two more weeks of Project Life are in the books. Thank you so much, Peppermint, for having me as your guest this month.
Products used: Dwell printable journaling cards and Postscript printable journaling cards
[one_third last="no" class="" id=""]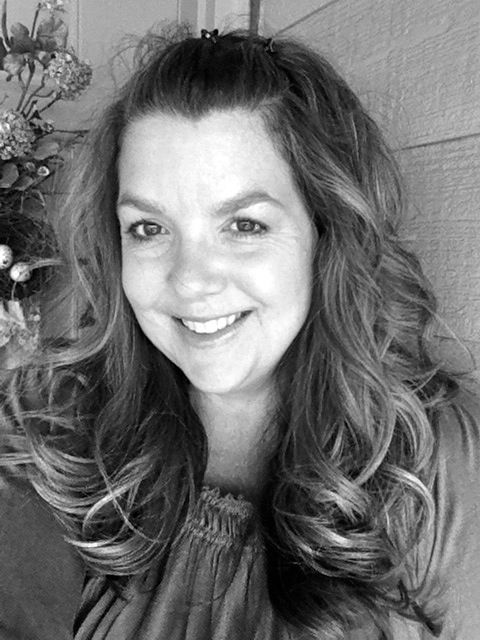 Blog | Instagram | Store
[/one_third]
About Michelle
Lifetime crafter and small shop owner, lover of photography and Project Life, junking and vintage finds, gardening and canning, sewing and quilting, the great outdoors, my husband and two redhead daughters and coffee.