I love the change of seasons, but not nearly as much as I love a new season of scrapbooking supplies. As an Australian, supplies are often opposite to the season we are currently in. So far we have had the coldest start to winter in 13 years and I am finally at the point where I curse the flagstone floors on mornings that drop below zero. I desperately need something to take my mind off this bone chilling cold! Enter the summer range of scrapbooking supplies. I fell madly in love with the Cabana Collection from the first moment I saw it. We don't have kids yet, so there is no real need for embellishments that are beach balls, pails and plastic shovels in a collection. And to make matters worse we live at least 300km from the nearest beach, so it's not a place we visit often. Cabana is a really sophisticated collection that evokes the feeling of summer, which makes it perfect for all your summer projects. Or if you're like me, you can use it to reminisce about the amazing summer that has just passed by.
The photos for this page came from my one and only trip to the beach this past summer. I had just gotten my camera and was dying to take it out for an adventure. Alright I'm going to be really honest here, snappy happy doesn't even cover it. I came home with around 200 photos. The day was spent with 3 of my sisters, my mum and my step dad. We had a picnic, played in the sand, collected shells, walked the Seaford pier and the beach for miles. This page was created with 4 of my favourite random pictures from the day, but I'm pretty sure I'll use Cabana to scrap the rest of the pictures as winter goes on.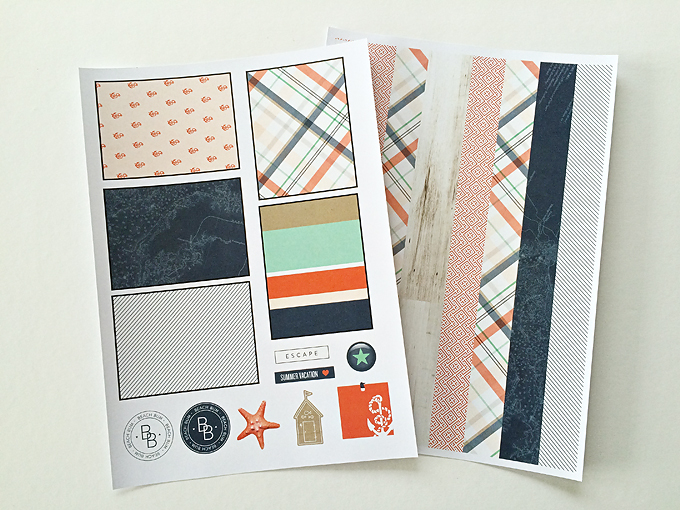 This is all I printed to create this page. I knew I wanted to back my four photos and add a boarder to the top and bottom, so I printed a selection of my favourite papers and embellishments. I'm not as organised as Christine. I don't really plan my pages digitally before I start. I like to just play with something until it feels right.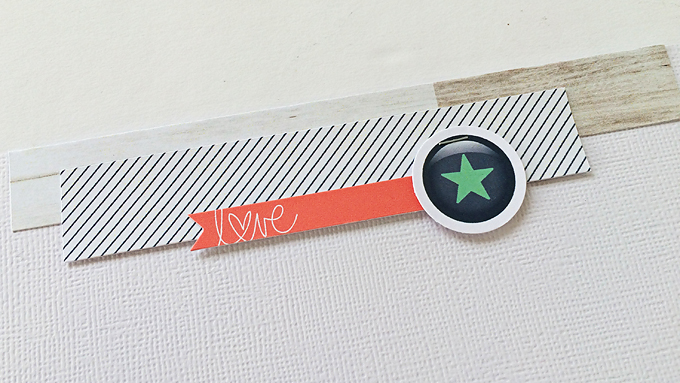 A great example of this, is the top banner. Originally it was meant to run right across the top, but when I tried it, it made the layout look very formulaic and rigid. Instead I decided to go with more of a 'driftwood pile'. The little love banner was a left over from an old Studio Calico kit – I couldn't resist. It was just the perfect red.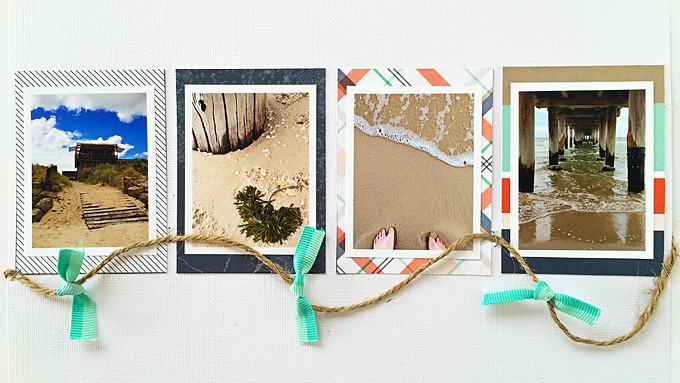 Speaking of play, I was so inspired by the natural twine and ribbon garland in the Cabana elements pack.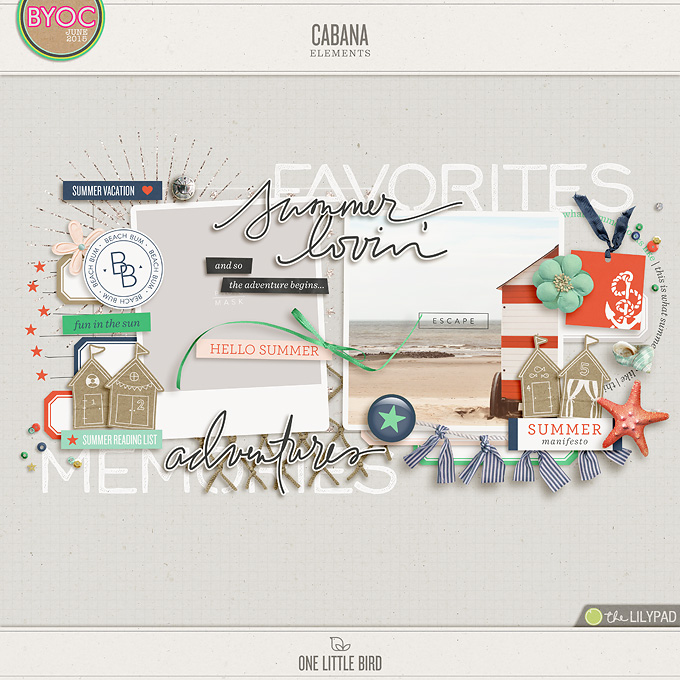 So I decided to combine the two ideas and create my own! I just loosely laid the twine across my page and cut two inch pieces of ribbon from an old Dear Lizzy ribbon pack. I tied the ribbon on where I thought they would be most effective and then moved the twine into place, attaching it with a tiny attacher. How great does it look though?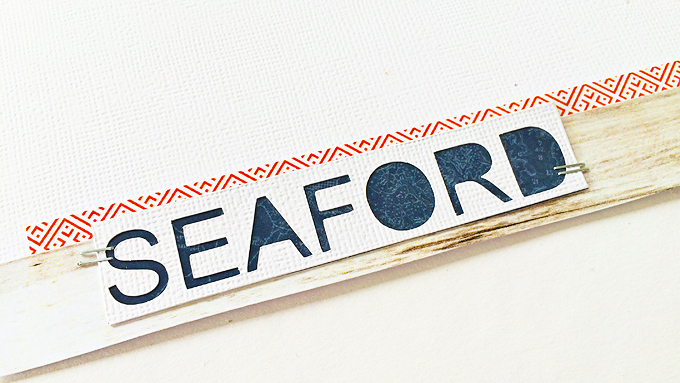 Finally to finish of the page, I cut the title on the Silhouette and backed it with Cabana's beautiful blue map paper for contrast. So simple, yet really striking.
I know I say this every month, but I really do love this page. There is something about One Little Bird collections that really do bring out the best in me and clearly Cabana is no exception. I hope it has the same effect on you too.
Aimee Xx.
[one_third last="no" class="" id=""]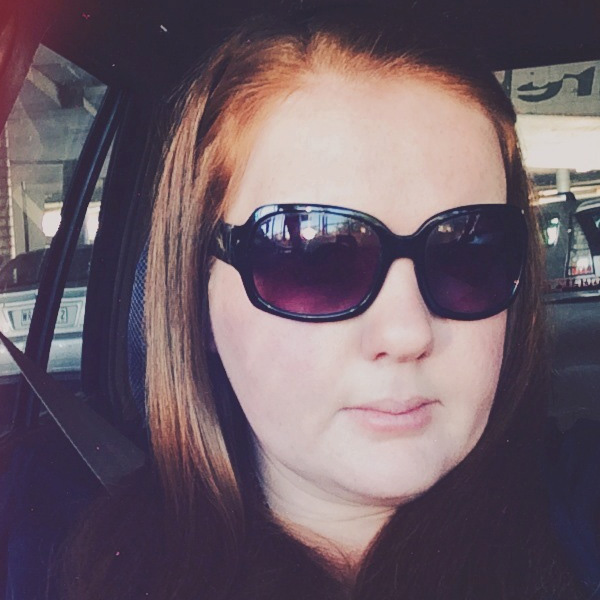 Blog
 | 
Instagram
 | 
Gallery
[/one_third]
About Aimee
I am newly wed living in Australia with my husband and our tonkinese cat, Mica. I live a pretty happy existence scraping by day and running our web design company at night. I am fairly new to scrapbooking. I started Project Life in January 2013 and digital scrapping in July of that same year. I have only been page scraping since the start of 2014. I like to think my style is clean and modern.