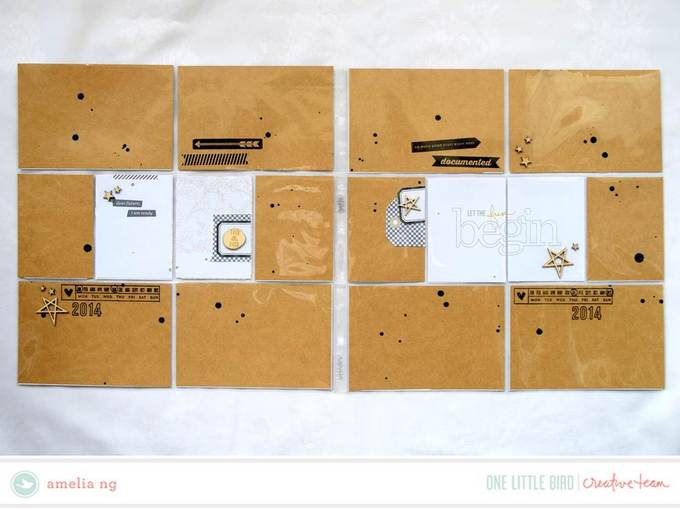 My 2014 Project Life album is still a work in progress but I'm finally nearing the halfway mark where I now need to store my pages in two albums.
Instead of just putting the pages in as-is in the albums, I wanted to create end pages for the first album (from January to June 2014) and some sort of opening page for the second album (from July to December 2014).
The problem – title pages always stump me a little.
So although I typically work on each pocket individually when I create my weekly spreads, I decided to use a different strategy to create the title pages and viewed them as whole 12×12 pages instead.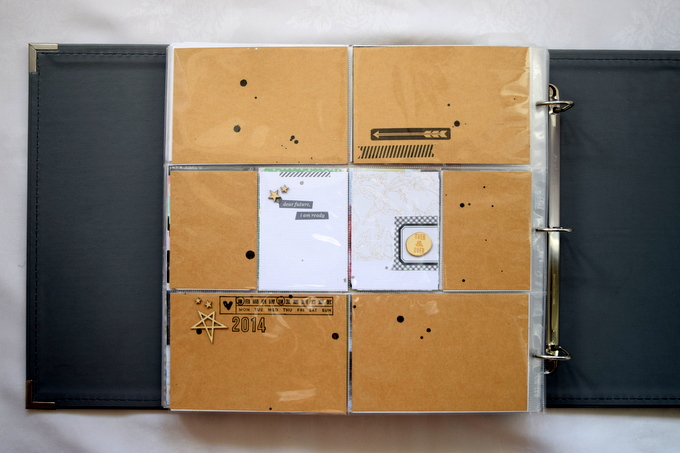 Since the theme of the Silver Linings collection was perfect for my title pages, I picked a few journaling cards that fit well and placed them in the center of each 12×12 page.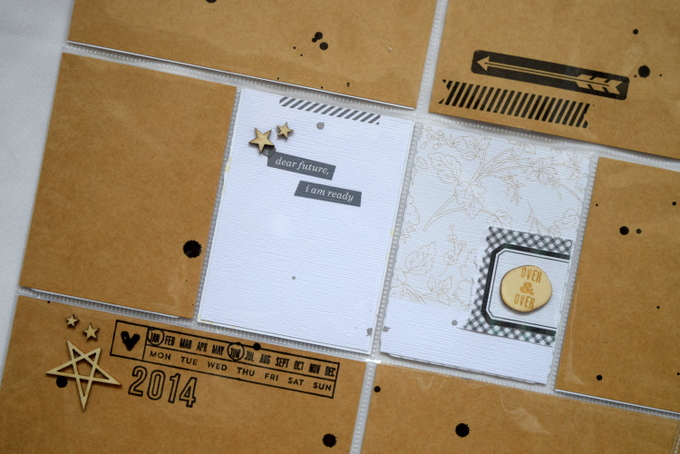 I chose to use kraft cardstock and ink splatters to complement the Silver Linings journaling cards and elements. I finished off with wood veneer from Studio Calico, and stamps from Kelly Purkey and Kellie Stamps.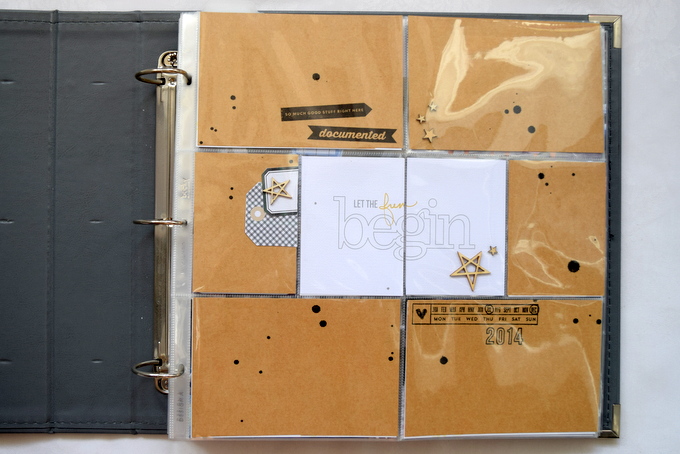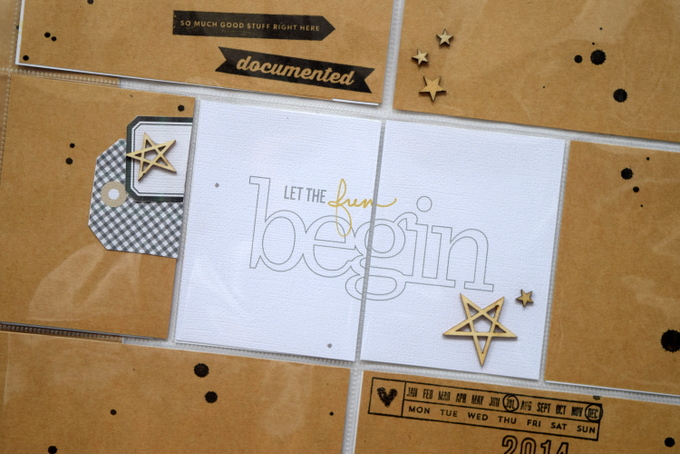 You can see how I repeated elements for both pages to keep the looks consistent (although they will be placed in separate albums). Using one collection also definitely helped to simplify the process of unifying two separate pages.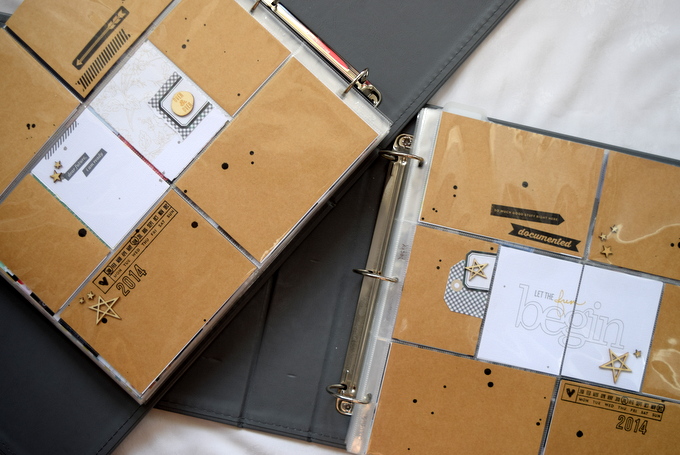 With the lovely colors and vibe of the Silver Linings collection, I was able to easily create the perfect end of one album, and the beginning of another. And I love how they turned out!
Till next time!
Amelia
About Amelia
I'm a twenty-something college student who lives on the island-country of sunny Singapore. I love making memories, documenting them, and being inspired. Some of my favorite things include riding roller coasters, crafty stuff, lists, running by the beach and baking. If I could, I would spend all day going on adventures and being creative.