Hello One Little Bird friends!
Donya here sharing a recent Project Life spread about a recent Bubble Fun Run I participated in with some friends.
I used a few cards from the brand new release, Frolic because it's absolutely gorgeous and the pink fit perfect with these photos. I have two young boys, so pink is not a color I use often use in my spreads and I love any chance I get to fit it in!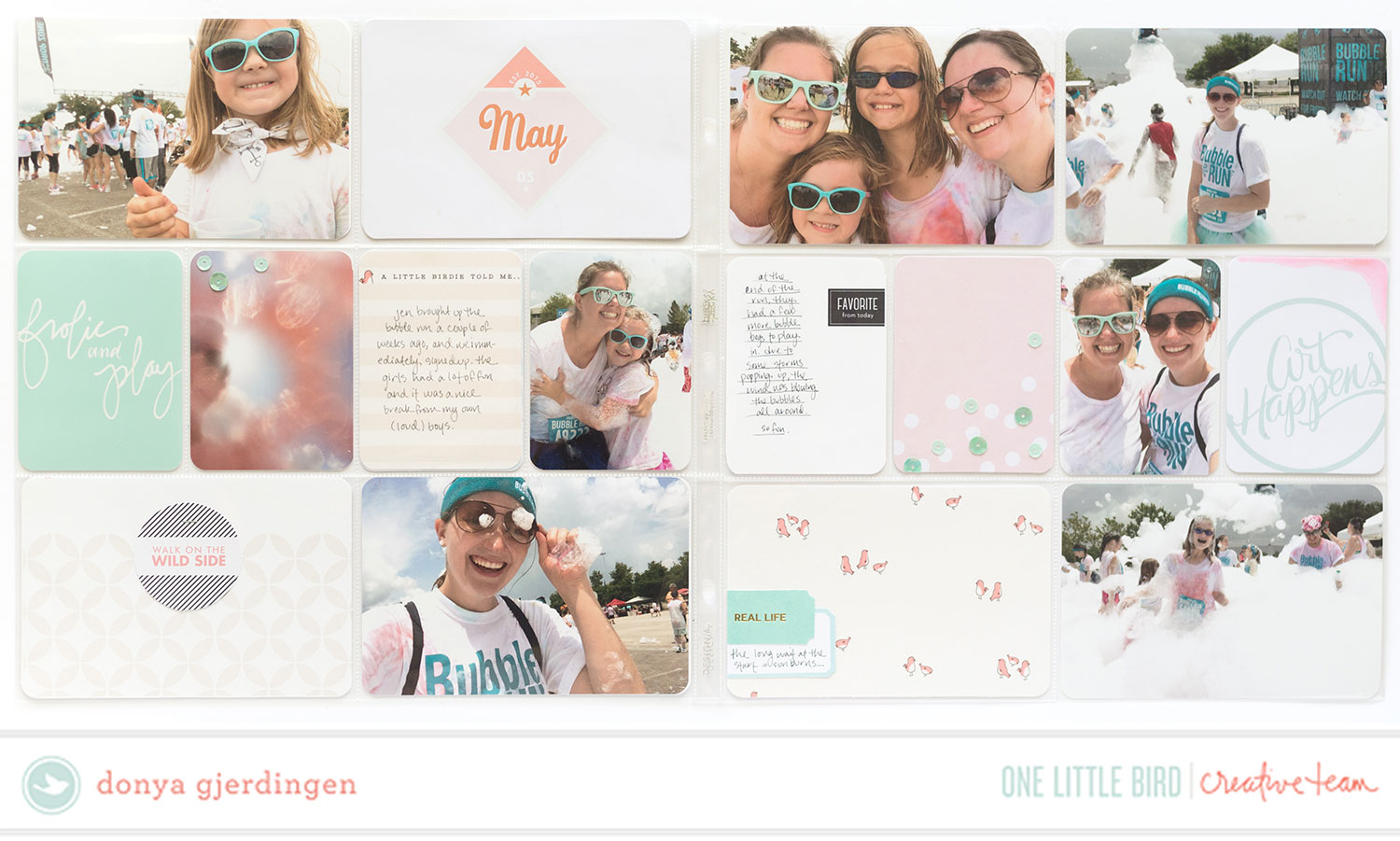 On the left side of the spread, I surrounded the photos with three One Little Bird journaling cards from Frolic as well as the May card from a recent Studio Calico kit. For two of the cards, I altered the colors just a bit to match the spread more. If that's something you have never done before, check out Peppermint's tutorial here.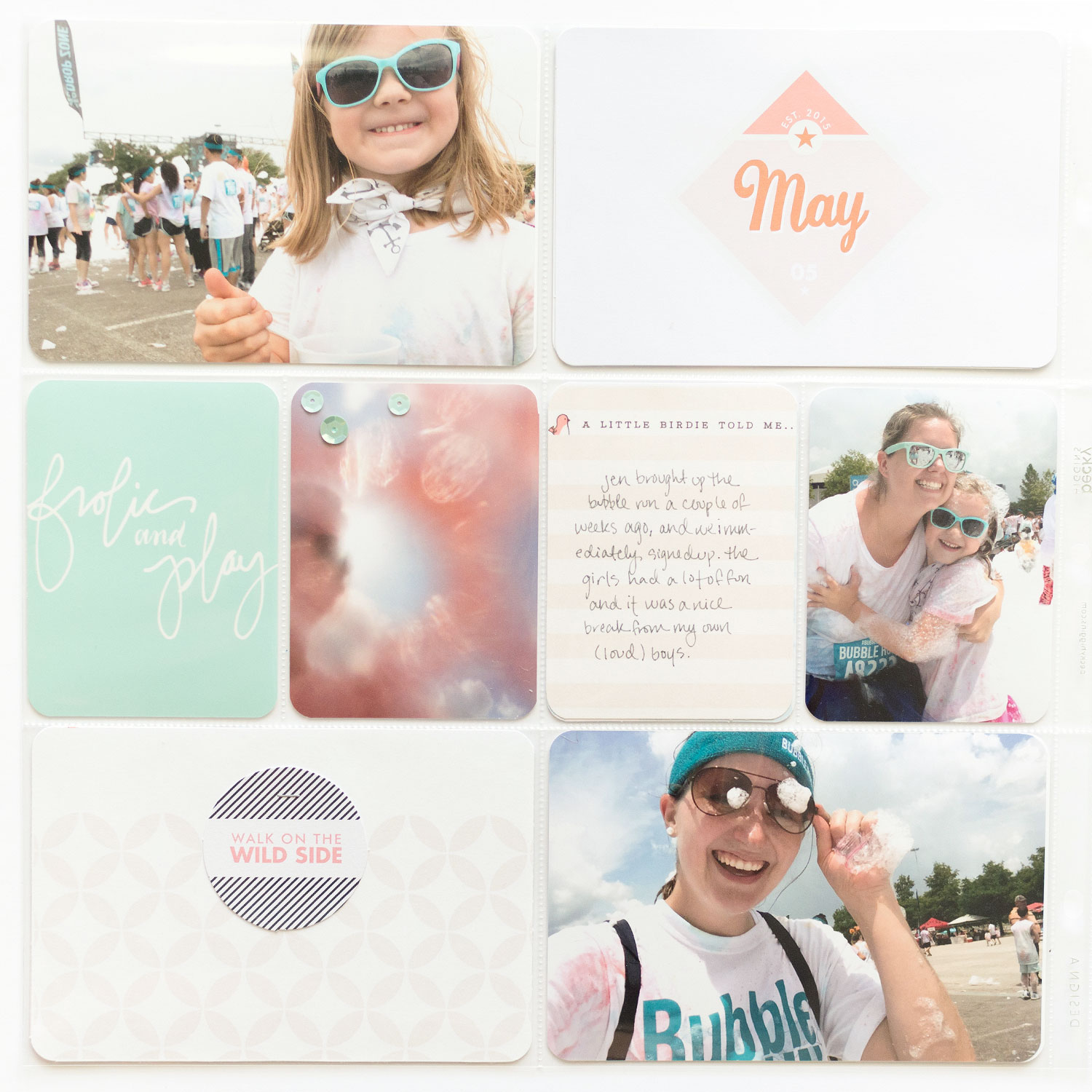 With my Project Life pages, I like to create cohesiveness by using similar elements across both pages.
The first element I used on both sides of the spread were some blue sequins. The color went so well with the photos and they sort of reminded me of bubbles, so I added them to two cards. The first was an odd photo that resulted while I had my phone in a ziplock bag covered in bubbles and the second was a pink journaling card with white circles on it (from Studio Calico).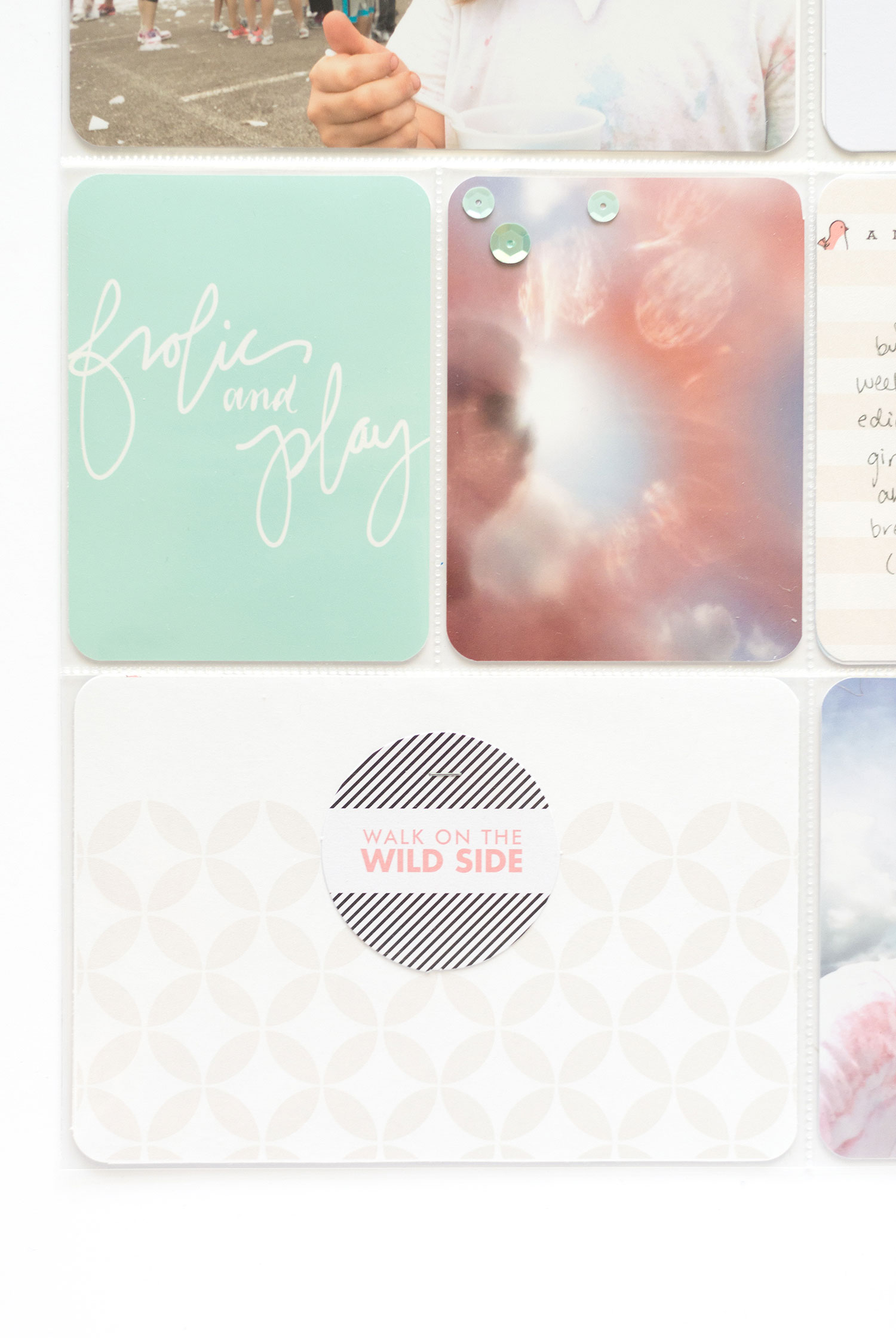 On the right side, I used another bird card from Frolic and overlaid a few labels to create a small journaling spot. Using the bird was another one of those cohesive elements because they can be found on both sides of the spread. Those birds are just adorable, right?
A third element of cohesiveness is the touch of pink watercolor on the journaling card on the far right, which matches the coloring our shirts ended up with after running through the colored bubbles.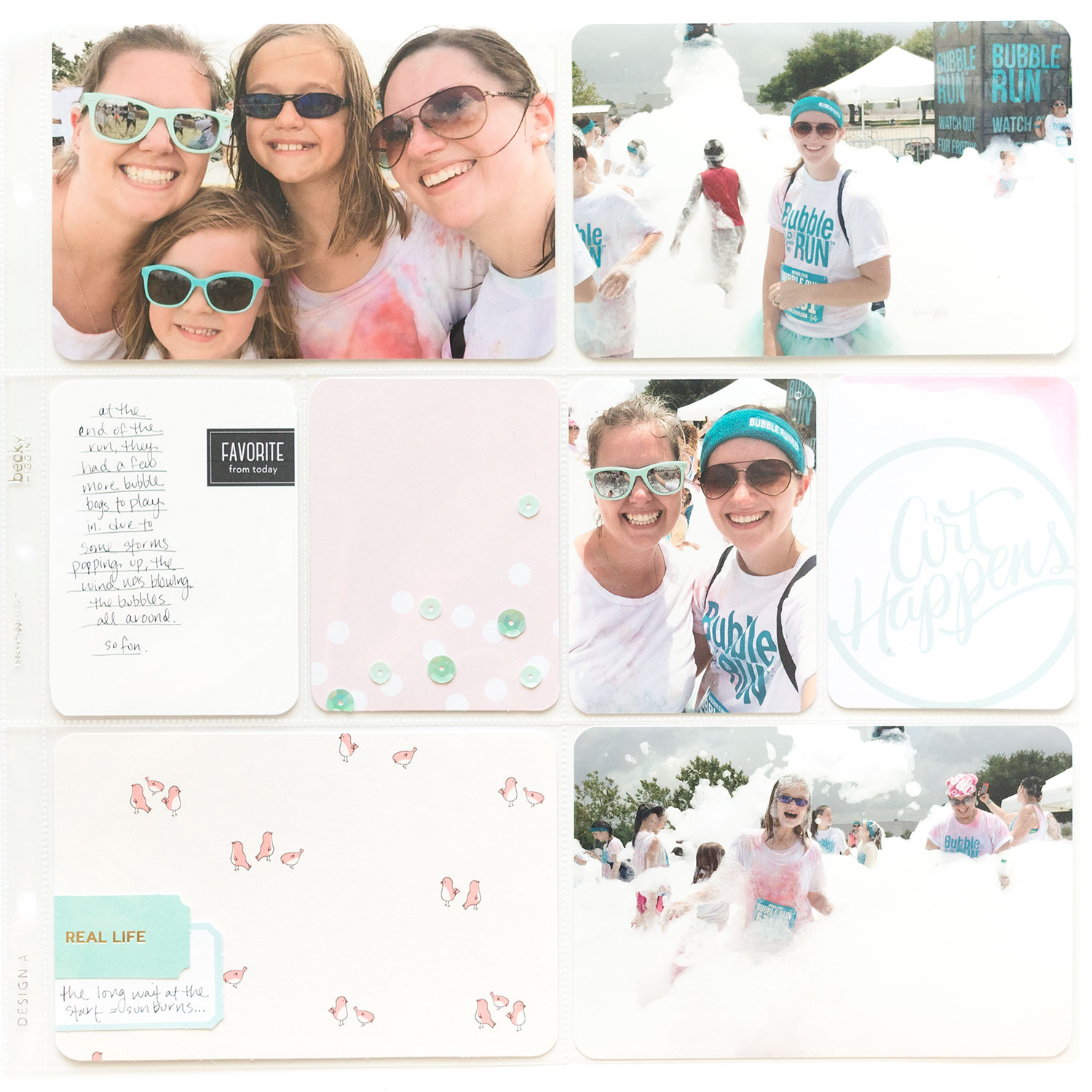 Love these new One Little Bird cards and I hope you're inspired to find cohesive elements to use across your next Project Life spread!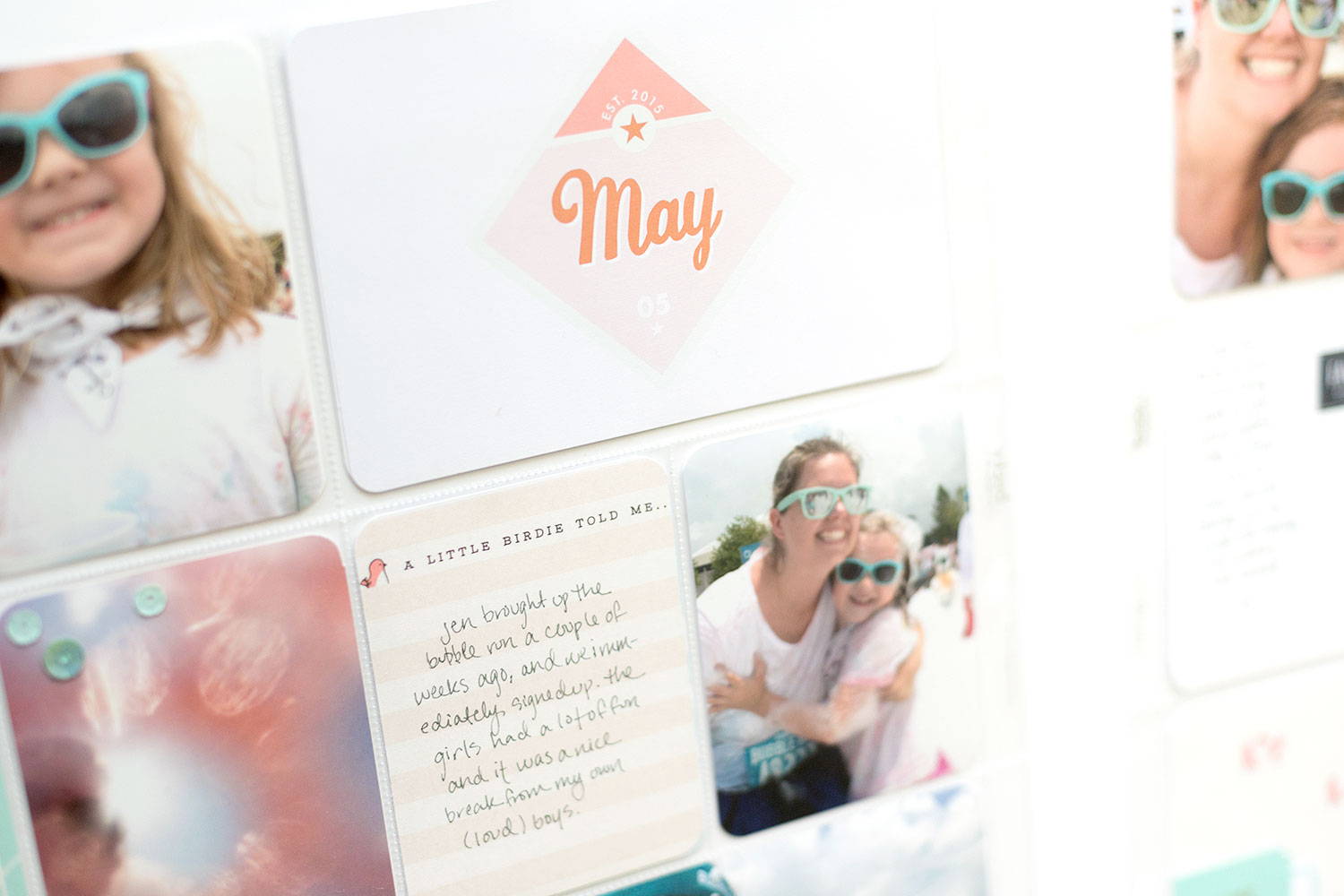 Thanks for stopping by!
Supplies Used: Frolic Journaling Cards and Halycon Journaling Cards by One Little Bird, Studio Calico Monthly Kits and Embellishments, Mr Hueys Watercolors
[one_third last="no" class="" id=""]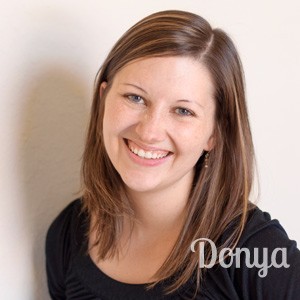 Blog | Instagram | Gallery
[/one_third]
About Donya
I live in Houston, TX with my sweet husband and two adorable young boys. Pairing photos with stories is my passion. I re-discovered scrapbooking a few years ago and have found it to be the perfect creative outlet for me. Besides scrapbooking, I love to renovate and decorate my home, attempt to garden, and be outside as often as I can.