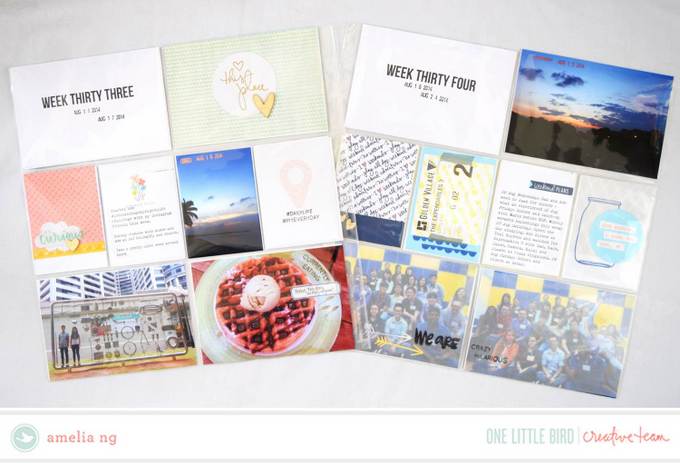 In an attempt to catch up with Project Life, I'm tackling my 2014 album, one spread at a time.
Since I didn't have many photos for week 33 and 34 of 2014, I decided to combine the weeks and do two weeks in one spread, instead of a typical one week on two pages spread.
For this, I used two sets of journaling cards, Dwell and At Week's End, to create a spread for two weeks next to each other.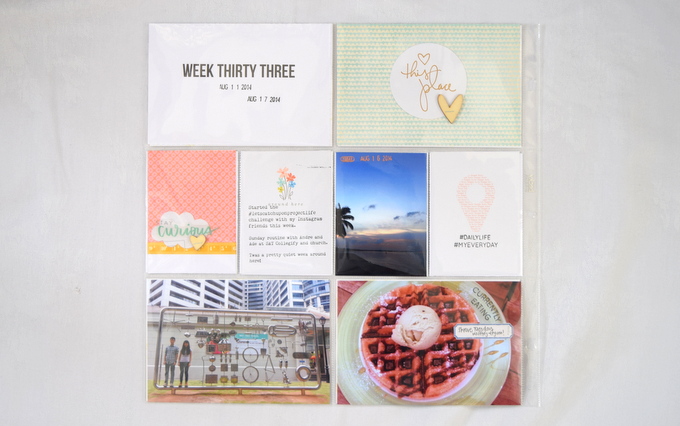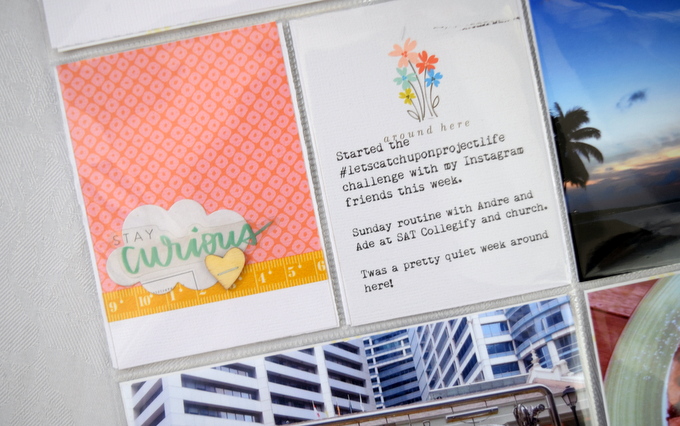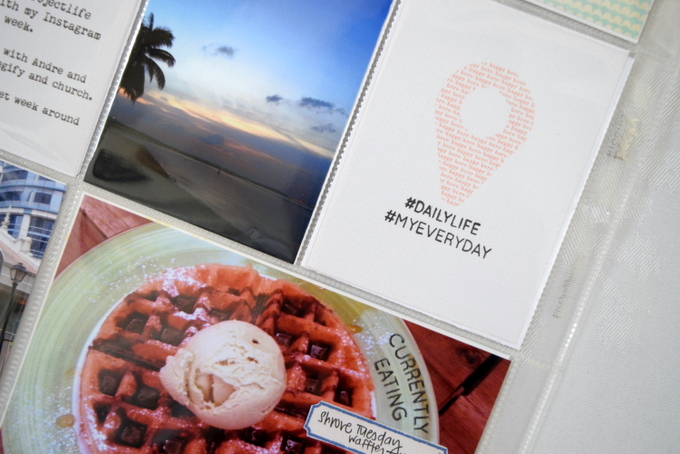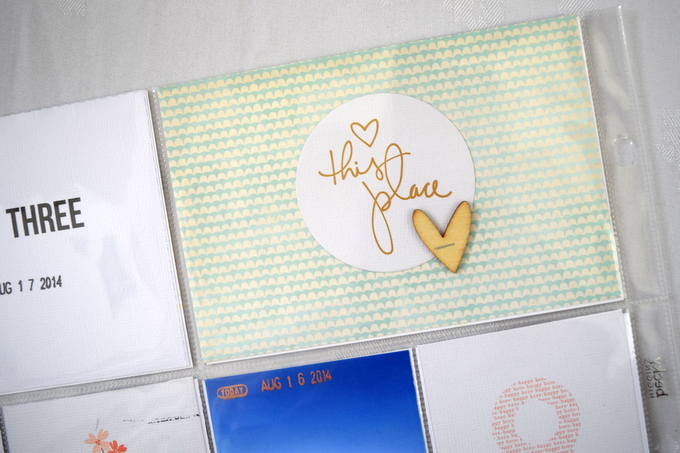 Even though I had two very different weeks, here's how I unified the pages:
mix both sets of journaling cards on both sides of the spread
repeat elements – such as the heart wood veneer, navy ink, and stamping
use similar colors – I made sure to include shades of both red and blue on both pages to unite them together
Although the journaling cards are from two different sets, I love how these designs are so versatile that you can easily mix and match them together. While I didn't do any adjustments to the colors for this spread, you could also customize them with the Photoshop files that are included in the shop!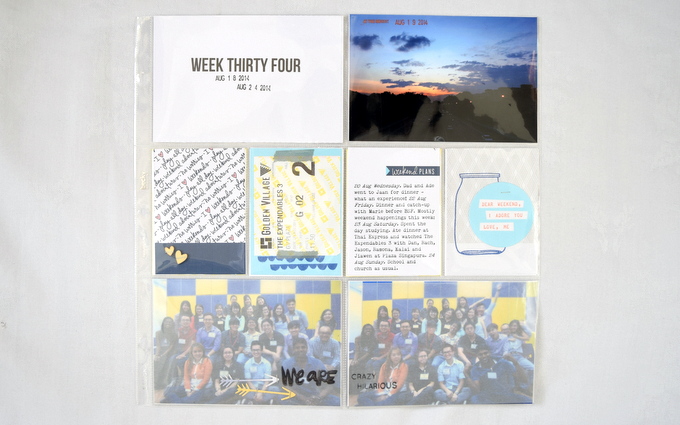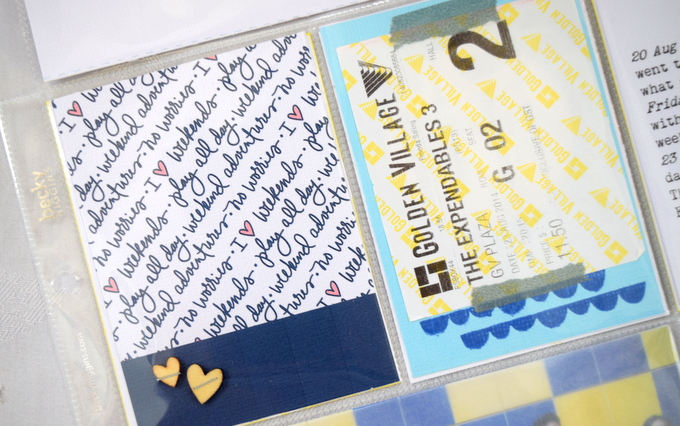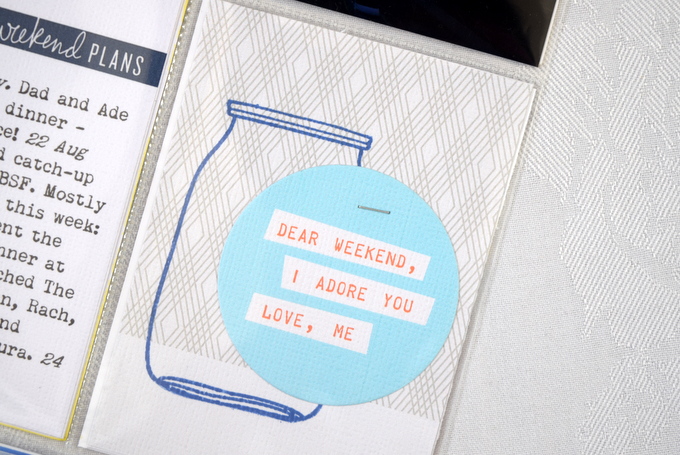 Creating this spread also taught me to embrace imperfection.
If you look closely, you'll realize that neither my weekly title cards nor my journaling printed perfectly. However, since I'm trying to catch up, I decided to just roll with it and keep them. Plus, I figured that those tiny imperfections wouldn't really matter in five years when I look at my albums. In fact, I would likely not remember them.
For me, it's more important for me to get those memories documented.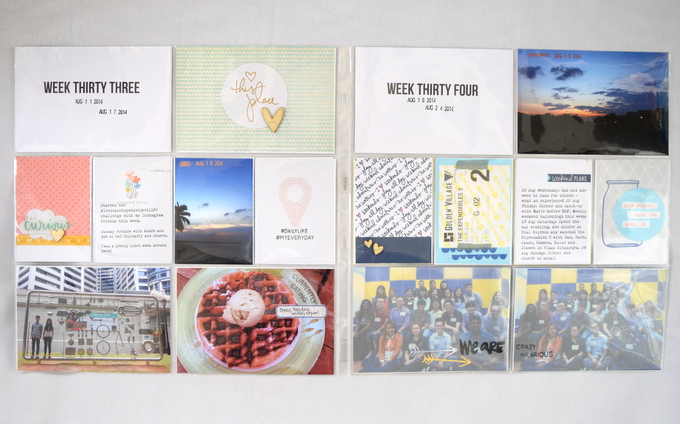 Have you tried using two different sets of journaling cards in one spread? Is fear of imperfection keeping you from documenting your memories? How are you embracing imperfection in your memory keeping?
I'd love to see how you do it!
Until next time,
Amelia
About Amelia
I'm a twenty-something college student who lives on the island-country of sunny Singapore. I love making memories, documenting them, and being inspired. Some of my favorite things include riding roller coasters, crafty stuff, lists, running by the beach and baking. If I could, I would spend all day going on adventures and being creative.